How to Get Car Insurance for the First Time
Find out how to secure the best auto insurance for you.
Minerva Studio / Shutterstock.com
Having the right car insurance is a critical factor of vehicle ownership — one that can help protect you and your assets. To begin, you'll need to meet your state's minimum coverage requirements. Otherwise, you could be subject to penalties and high costs, such as traffic tickets for not having insurance, suspension of your driver's license and increased future insurance premiums.
Here's how to get the best car insurance rates.
Guide to Buying Car Insurance
To choose the right insurance, you'll need to do some research. Not only do you want to be insured by a company that's reputable, but you also want to choose a provider who can best meet your needs.
Here's how to buy car insurance:
1. Research State Requirements
Almost every state has some type of auto insurance requirements. For example, 49 states and Washington, D.C. require drivers to carry auto liability insurance; New Hampshire is the only state that doesn't require it.
Twenty states require uninsured motorist coverage, and seventeen states require underinsured motorist coverage. The amount of coverage required varies by state.
2. Choose Car Insurance Companies to Research
Get a referral from a family member or friend or do an online search for car insurance companies. Choose several companies to research, and look up each one's complaint statistics on the National Association of Insurance Commissioners' Consumer Information Source. You'll be able to see information such as the number of complaints about a company compared with the national median and a complaint tracking report, which shows whether complaints are becoming more or less frequent.
3. Get Rate Quotes
Get multiple quotes for the same amount of coverage so you can decide which plan best fits your budget and needs. But you don't have to contact each insurance company. Instead, you can use quote comparison tools, such as the ones found on Insurance.com or Compare.com, which will allow you to see side-by-side car insurance rates from multiple carriers.
4. Contact an Insurance Agent
Talk to an agent about additional coverage options you think you might need. Here are the basic steps you'll need to complete:
Select a suitable plan. Your agent can help you choose a plan that meets all your needs.
Review the paperwork. You'll receive a summary of your insurance coverage along with your insurance cards. Review everything carefully and contact your insurance agent if you have any questions.
Carry proof of insurance. Keep an insurance card in your glove compartment in case you get pulled over for a traffic violation or are in an accident.
Types of Car Insurance Coverage
Five basic types of insurance are available for vehicle owners. Refer to this list make sure you're covered correctly.
Liability coverage: This includes bodily injury liability coverage and personal property damage liability coverage. You'll need to get liability coverage when you register your vehicle or get your driver's license — it pays for injured parties' medical expenses and property damage when you're at fault for an accident.
Collision coverage: Designed to pay for repairs to your car if you hit a fixed object — like a post or wall — or if you end up in a collision with another vehicle
Comprehensive coverage: Reimburses you for damages unrelated to a car accident, such as vandalism, theft, animal collisions, and even hail and fire
Uninsured/underinsured motorist coverage: Ensures you are covered if an uninsured or underinsured driver causes an accident and cannot pay for your damages
Personal injury protection: Covers any other costs related to the accident, such as rehabilitation expenses; minimum amounts are required in some states
Shop around, and you'll find some car insurance companies offer optional, customized coverage. For example, Farmers Insurance offers a "New Car Pledge" that provides you with a brand-new vehicle — minus your deductible — if your car is totaled during the first two years or 24,000 miles you own it. Other options include incident forgiveness, which enables you to get a traffic ticket without a rate increase, and towing and roadside assistance.
Car Insurance Cost Factors
When you apply for car insurance quotes, insurance providers look at various factors that will help them assess your risk before insuring you. Here are some of the ways insurance companies evaluate you as a potential client before giving you an auto insurance quote:
Analyze your driving record.
Assess your location for frequency of accidents or crime.
Note your marital status.
Note your age and gender.
Take into account your vehicle make and model.
Evaluate your credit-based insurance score.
Ways to Lower Car Insurance Costs
Estimated annual car insurance premiums range from $926 to $2,551, according market data and research portal Statista. Although you might not live in a state with cheap insurance premiums, you can check with your insurance agent to see if the company offers special discounts, such as a break for being in the military or for being a good driver.
A few other ways you can lower your car insurance costs include:
Clean up your driving record. One way to improve your driving record is to take a defensive driving course. Additionally, depending on your state, you can take the course to get an insurance premium deduction. Once you improve your driving record, you can keep your insurance costs low by driving safely and avoiding car accident claims.
Qualify for a discount. You might qualify for a discount if you're getting insurance coverage for a newer vehicle or being added to a policy with multiple vehicles. Other reasons you might qualify include being a good student, being claim-free for a certain number of years or belonging to an auto club like AAA.
Earn a loyalty discount. Some companies, such as USAA, offer a discount for being a loyal customer. Even though you're first-time car insurance buyer, consider choosing a company you can stay with so you can lower your car insurance costs over time.
Getting car insurance is a top priority when you get behind the wheel of your new car, and you'll need to shop around to find the best plan. You do have some options to reduce your car insurance premium, and you'll qualify for better rates if you maintain a great driving record. Take some time to compare car insurance plans and ask your agent questions so you can make the most informed decision.
Cynthia Measom contributed to the reporting for this article.
About the Author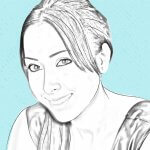 Sabah Karimi is an award-winning writer with more than 10 years of experience writing about personal finance, lifestyle topics, and consumer trends. Her work has appeared on U.S. News & World Report, Business Insider, Yahoo!, AOL Daily Finance, MSN, and other mainstream publications. She was interviewed by The Wall Street Journal and CBS News about her work as a freelance writer early in her career and now works with a variety of clients.