What Is a Hard Money Loan and How Does It Compare to a Traditional Mortgage?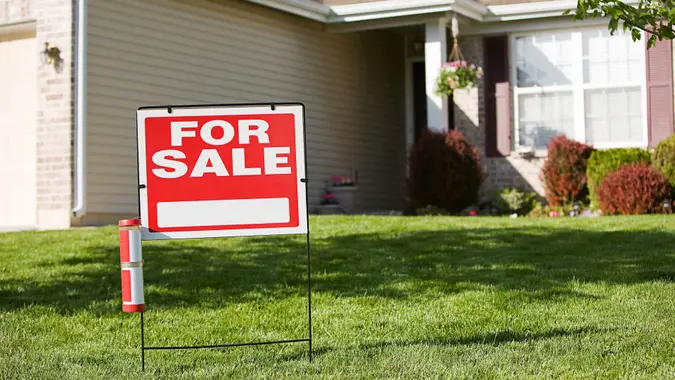 ©Shutterstock.com
A hard money loan is a loan that is secured by the collateral it's being used to purchase, typically real estate. While this sounds like a traditional mortgage loan, there are some important differences.
Hard money loans differ from traditional mortgages in several important ways, including what they're used for, the types of lenders that offer them, and the interest rates and terms they offer. Here's a closer look at how they compare.
The Purpose
The primary difference between the two types of loans is that a hard money loan is often used for "flipping" real estate — buying a property, fixing it up and selling it for a profit — as opposed to a traditional mortgage for a primary residence. A hard money loan may also be used as a short-term "bridge" loan for a homeowner who wants to buy a new home before they can sell their old home. Once the old home is sold, the hard money loan is paid off with the proceeds from a traditional mortgage on the new home. A traditional mortgage is used for a primary residence that the buyer intends to live in for many years.
The Lender
Hard money lenders are usually private companies or individuals. By contrast, typical mortgage lenders include banks or credit unions, among other options. Because they are independent, hard money lenders may be more flexible with the terms of the loan, and you may be able to negotiate with them.
The Interest Rate
The interest rate on a hard money loan is typically much higher than it would be on a traditional mortgage. There is also a much wider range of available rates for a hard money loan. According to Freddie Mac, the average 30-year fixed mortgage rate is 2.78% APR as of July 22. By contrast, the average interest rate for a hard money loan can range from 7% to 15% annually.
In addition to a higher interest rate, a hard money loan often has higher "points" or fees that are paid at closing or rolling into the loan. The points on a hard money loan are usually at least 1% of the value of the loan and can be as high as 4%.
The Term of the Loan
Most hard money loans have short terms — usually no longer than 24 months. Some hard money loans are for terms as short as eight to 10 months. While you may be able to pay off one hard money loan with another if your project exceeds the loan's term, you'll pay fees again on the new loan.
Keep in Mind

Because a hard money loan has a shorter term and a higher interest rate than a traditional mortgage, it is usually used in specific situations, such as flipping houses or as a bridge loan. With their short duration and high interest rates and fees, they can be risky for inexperienced borrowers. Someone who is flipping a house for the first time, for example, could underestimate the time it takes to do the renovations, and risk losing the house to the lender because the term of the loan ended.
FAQ on Hard Money Loans
Here are the answers to some commonly asked questions about hard money loans.
What do you need for a hard money loan?

A hard money lender places more emphasis on the value of the property than on the ability of the borrower to repay. Therefore, the lender will want to be sure the property is worth what you say it is, and that you have the appropriate equity in the property. You may also need to show that you have experience in buying and selling real estate.

Do you need a down payment for a hard money loan?

Yes. Down payments for hard money loans are often considerably more than those for a traditional mortgage -- in some cases, as much as 50%. Since hard money lenders will often lend to those with lower credit scores, they protect themselves by loaning a smaller percentage of the value of the property.

Why is it called hard money lending?

The term "hard money loan" refers to a loan that is secured by a "hard" asset, like real estate. If the borrower cannot or does not repay the loan, the lender takes the title to the asset to satisfy the debt.
Our in-house research team and on-site financial experts work together to create content that's accurate, impartial, and up to date. We fact-check every single statistic, quote and fact using trusted primary resources to make sure the information we provide is correct. You can learn more about GOBankingRates' processes and standards in our editorial policy.