Best OneMain Financial Personal Loans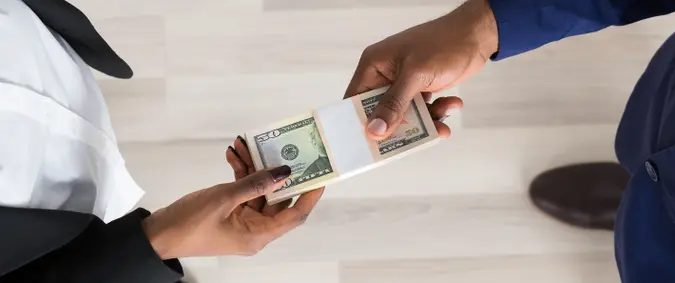 AndreyPopov / Getty Images
Personal loans can be a good choice for consumers who need cash to cover a major expense or pay off higher-interest debt, but getting approved for bank loans can be difficult for individuals with credit issues. For these credit-challenged consumers, a subprime lender such as OneMain Financial might be the best place to get a personal loan. Here's what you need to know about the best personal loans from OneMain Financial.
Differences Between OneMain Financial Loans and Payday Loans
Unlike bad credit personal loans, or payday loans, which typically disregard your credit history and require full repayment when your next paycheck is direct-deposited into your checking account, OneMain personal loans are installment loans that allow you to make payments over time. Loan amounts range from $1,500 to $15,000, and the lender bases approval and denial decisions on the strength of the borrower's credit and financial histories.
Another difference between OneMain Financial loans and payday personal loans for people with bad credit is interest, which is the fee lenders charge on borrowers' loan balances. OneMain customers pay a maximum of 36 percent, which is a fraction of the triple-digit personal loan interest rates payday lenders charge, plus prepaid interest of $75 or 5 percent of the loan amount, whichever is less.
A good way to compare loans is to look at their annual percentage rates, which are calculations of actual yearly loan costs. The Truth in Lending Act mandates that lenders disclose this information. OneMain's fees include a penalty for late payments, a returned-check fee, and title-request and lien-recording fees for loans secured by autos, as noted on the lender's schedules of charges. Exact amounts vary by state.
Find Out: Why Payday Loans Are Dangerous
Secured and Unsecured Loans
OneMain personal loan rates and APRs vary by credit history and income and, in some cases, the value of collateral used to secure the loan. Loans that require collateral, such as auto loans, are called secured loans. Personal loans are usually unsecured, meaning you don't need collateral, although it might be required in some instances.
OneMain Financial Loan Types
You can use OneMain personal loans to pay off different types of debts or expenses. Here are some common situations when a OneMain Financial personal loan can fit your financial strategy:
Debt consolidation: A debt-consolidation loan pays off multiple debts with a single loan, thereby reducing the number of payments you make each month.
Auto refinance: Auto-refinance loans can save you money by paying off an auto loan with a higher interest rate. Alternatively, you can apply for an auto cash-out refinance loan to pay off your current auto loan and get additional funds for other uses.
Wedding financing: A wedding loan advances your money to cover the cost of the venue, flowers, music, photography and other costs so that you can pay for your wedding over time.
Motorcycle/ATV purchase: You can use a personal loan as a car loan, for the purchase of a new or used motorcycle or ATV, and to help pay for repairs, gear and accessories.
Home improvement: A home-improvement personal loan spreads out the cost of repairing or remodeling your home. Whereas home-equity loans and lines of credit use your home as collateral, a personal loan is usually unsecured, so you can borrow without risking your home.
Repaying the Loan
Loan terms vary from 24 months to 60 months.  You can make one-time payments or schedule recurring payments using OneMain Financial's website. OneMain branch locations accept cash, checks, money orders and Automated Clearing House payments. Other options include paying by phone or mail, visiting a Walmart Service Desk or using the OneMain mobile app. There's no fee for paying the loan off early.
Learn More: 5-Step Guide to Refinancing Your Personal Loan
Applying for a Loan
To apply for a OneMain Financial personal loan, you'll need to complete a short online application. There's no fee for the application, but you'll need to provide some financial information in order to be considered:
Driver's license, passport or other official ID
Proof of residence, such as a utility bill in your name, if your ID doesn't show your current address
Pay stubs and tax returns
Getting Your Money
OneMain contacts you with its decision within 10 minutes after you submit your application. Once you've been approved, you'll meet with a loan specialist to verify your application documentation and learn about your loan options, according to OneMain's website. Your loan contract specifies the terms of your loan. You may receive your funds the same day you sign the contract in the form of a check.  Another option is an ACH deposit, which usually takes one or two business days.
Keep Reading: 7 Common Personal Loans — and Options for When You Can't Qualify