Why Payday Loans Are Dangerous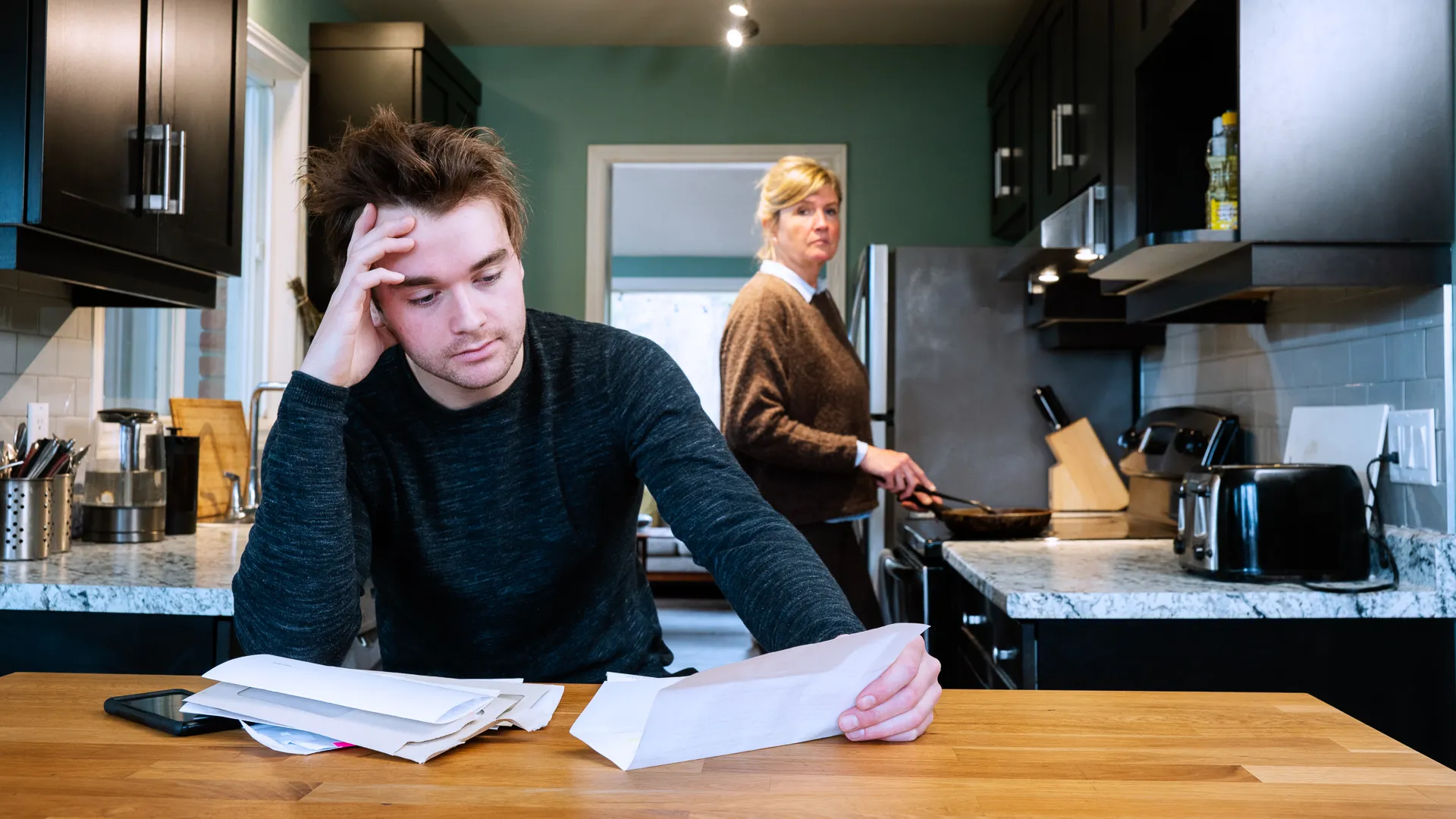 It's tough to find yourself in a situation where you need money immediately, but you're not alone. In fact, 42% of millennials have used methods like payday loans as a way of dealing with debt, according to a study by the Global Financial Literacy Excellence Center at George Washington University.
So what is a payday loan? The Consumer Financial Protection Bureau defines a payday loan as a short-term, high-interest, no-credit-check loan that's typically no more than $500. Payday loans can be obtained online or via brick-and-mortar locations. When you don't have a financial cushion in place and you need quick cash, a payday advance might seem like a good solution. But using a payday loan to get out of debt could be a costly mistake.
Learn about payday loans and why they might not be the best way to get out of debt.
Last updated: July 7, 2021
5 Reasons To Avoid Payday Loans
Payday loans can be tempting when you have limited financial resources, but consider the dangers of payday loans before signing on the dotted line. Read on to see five disadvantages of payday loans.
1. They Create a Cycle of Debt
When your financial resources are near depletion, getting a payday cash loan might help temporarily. But ultimately, all you're doing is positioning yourself to sink further into debt.
Approximately 75% of payday loans are extended to people who take out 11 or more loans per year, according to the data from the CFPB. Unfortunately, many people can't pay off their payday loans when due, so they consolidate the borrowed funds into a new loan and create a cycle of debt.
2. High Fees Apply
Credit card APRs typically fall between 12% and 30%. The average two-week payday loan, however, has a fee of $15 per $100 borrowed — an APR that equates to almost 400% per loan, according to the CFPB.
A short-term payday loan of $400, for example, could cost you $60 in fees. And if you extend the loan enough times, you could end up owing as much in fees as you initially borrowed.
3. Rollovers Allow You To Get Deeper in Debt
When a payday loan comes due and you can't pay the full amount, some lenders will allow you to pay the initial fee only to extend the due date. But, then another fee for the same amount is tacked on to the principal.
For example, if you borrowed $200, with a fee of $15 per $100 borrowed, you'd owe $230 on your next payday. On your next payday, if you opt to pay the $30 fee to extend the loan, the lender will tack on an additional $30 fee and so on. Before you know it, you could be paying close to $100 in fees without reducing the principal.
4. They Come With Potential for Repeated Collection Calls
Because these high-risk loans are also expensive, you might not be able to pay off your loan in a timely manner, which could result in repeated calls from debt collectors. The Fair Debt Collection Practices Act states that a debt collector, such as a payday loans online representative, is not allowed to contact you repeatedly with the intent to annoy, abuse or harass you. Additionally, debt collectors are only supposed to call within the hours of 8 a.m. and 9 p.m.
5. They're Not a Solution for Large Financial Issues
Payday storefront or online loans are typically capped at $500, according to the CFPB. So don't expect this type of loan to help you climb out of debt permanently or help you with major expenses, such as roof replacement. According to Fixer.com, a handyman service site, the national average for the cost of a roof replacement is over $6,000.
1. Borrow From a Trusted Friend or Family Member
Although it might be awkward, humbly approach a trusted friend or family member and explain why you need to borrow money. Offer to set up a specific, but realistic, written payment plan to show that you intend to pay back the loan. Even if the person wants interest for loaning you money, it won't likely be anything like you'd encounter with a payday loan.
2. Get a Side Job That Offers Immediate Payout
Don't underestimate the income potential of a good side hustle; opportunities with immediate payout are available. Such examples include but are not limited to:
Lyft or Uber: Drive your car, as an alternative to a taxi service, and get immediate payout with as little as $50 earned. You might have to pay a 50-cent instant payout fee to get your money, but it's your money, not money you have to pay back.
Uber Eats: Forget about dealing with passengers and deliver food instead as a side gig or weekend job. Apply with Uber Eats, a delivery service for people who want food from their favorite eateries delivered right to their door.
Craigslist Ads: Search gig ads to find jobs that pay quick cash. You might find opportunities to help people pack for moving, driving jobs, cleaning jobs or babysitting opportunities.
3. Seek Credit Counseling
Having a trained professional who knows the ins and outs of debt management can prove beneficial. Contact a reputable service, such as the National Foundation for Credit Counseling, and speak with a credit counselor who can help you create a realistic and personalized budget as part of a plan for getting out of debt.
Find Other Ways To Resolve Your Debts
Payday loans can be incredibly dangerous to your financial health, especially if you're already struggling with debt. With the expensive fees payday lenders charge and the possibility to extend the loans more than once, you can easily find yourself in a cycle of debt, a target of collection efforts or both.
Take other action to resolve immediate debts, such as borrowing from a friend or family member or obtaining a side job that has a quick payout. Then consider contacting a credit counselor to help you work your way out of debt permanently.
More From GOBankingRates