Experts: How You Can Get Last-Minute Student Loan Funding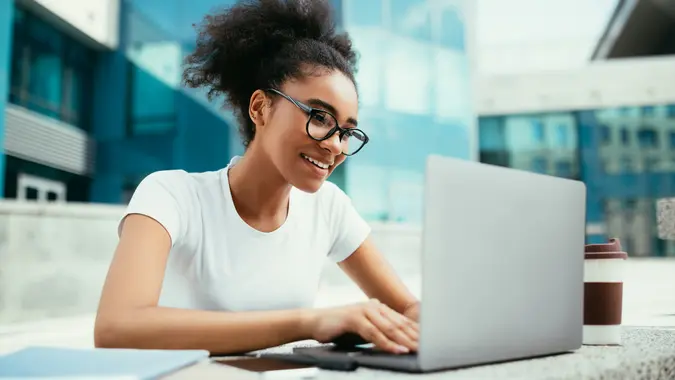 Prostock-Studio / iStock.com
Most borrowers take out the proper sum of money needed via student loans to fund their college education. However, what happens in a situation where you find yourself coming up short? Where can students find — and get — extra money to cover remaining college costs?
The reality for an undergraduate student is there aren't many options available to find this funding. If you need to get last-minute student loan funding, consider checking out the following resources.
Visit Your School's Financial Aid Office
Before looking into other available options, Tom O'Hare, holistic education advisor and founder at Get College Going, recommends students first consult with their college's financial aid office. There, students can discuss their loan eligibility, college scholarships and other on-campus opportunities.
"These officers are a wealth of information and not only understand the general options but how they apply to students at your school," said Brian Walsh, PhD, and CFP at SoFi. "They can help you apply for things like student loans, scholarships or even find unique opportunities for aid at your school."
Scholarships
Jack Wang, wealth advisor at Innovative Advisory Group, said students may look into applying to scholarships for additional financial assistance.
"Some colleges require students to apply to endowed scholarships themselves while other colleges would automatically consider students for endowed scholarships," said Wang. "Outside scholarships, such as those from community organizations and foundations, could be another resource."
Student Employment
Aside from available scholarships, your financial aid office may have employment options available to students. Before you consider borrowing more money, Walsh recommends exhausting options like work-study programs or taking a job on campus.
Private Education Loans
Say a student took out federal loans but found the amount still wasn't enough to cover costs. Could they reach out to their loan servicer and request extra funding?
The answer is no. "The loan servicer would not handle requests to get additional funding," said Wang. "They simply handle the processing of payments, collections and repayment plans — and loan forgiveness, if any."
What students may explore is taking out a private education loan. While eligibility differs from a federal student loan, O'Hare said it can become an immediate resource to cover the remaining educational cost.
Keep in mind, however, getting a private loan does have certain requirements, especially for undergrad students. While some undergrads can get their own private loans, Wang said these loans typically require co-signers, who are usually parents.
More From GOBankingRates