Student Loan Payments Can Help Build Your Retirement Fund — Here's How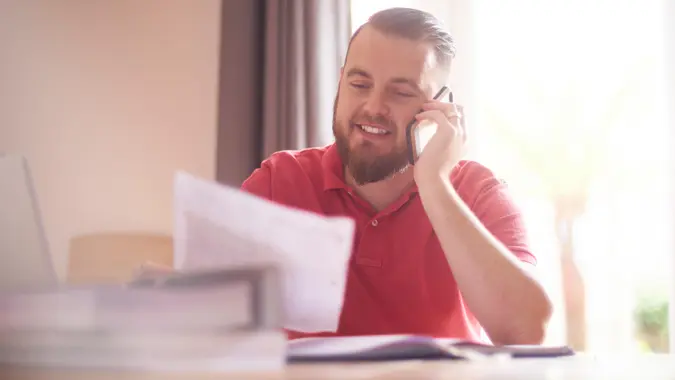 MartinPrescott / Getty Images
If you are among the 48 million Americans with student loan debt (based on data from the Federal Reserve Bank of St. Louis), you may be planning to save for retirement once your student loans are paid off. After all, you won't feel any change in your budget or lifestyle if you allocate the money previously put toward student loan payments into a 401(k) or other retirement savings plan.
Student Loan Forgiveness: Timeline of Events Leading Up To the Supreme Court Review
See: With Recession Looming, Make 3 Retirement Moves To Stay On Track
Learn: DOJ Says Overruling Biden's Student Loan Forgiveness Could Lead to More Lawsuits
The SECURE Act 2.0 — part of an end-of-year spending bill to fund the government until fall 2023 — could help you get a jumpstart on retirement savings. One of the provisions in the law allows companies to offer employees matching 401(k) funds for every dollar they use toward student loan payments.
Traditionally, employers who offer 401(k) retirement plans with matching contributions agree to match every dollar an employee pays into their plan. The SECURE Act 2.0 allows employers to also match every dollar employees pay toward student loan payments and put those funds into a retirement account, Forbes reported.
It's important to remember, however, that employee 401(k) contributions are made with pre-tax dollars in most cases, while student loan payments are made after taxes. Allocating funds to student loan payments instead of pre-tax 401(k) contributions could change your tax liability for 2023, so you'll want to check with a tax professional to prepare.
Social Security: Garnishments for Delinquent Student Loans May Resume — and It Could Cost You $2,500
How To Get Free Money: 12 Easy, Proven Ways To Earn
However, if you do not have a 401(k) or have not been contributing to it while you pay off student loan debt, keep in mind that this program provides free money for retirement from your employer. It's a good idea to speak with your benefits coordinator or human resource department to find out your options. For workers with student loan debt even after the government's student loan forgiveness plan, saving for retirement while paying off student loan debt can provide a sense of financial security for the future.
More From GOBankingRates