20% of Student Loan Borrowers Will Struggle When Payments Restart: 4 Tips To Stay Ahead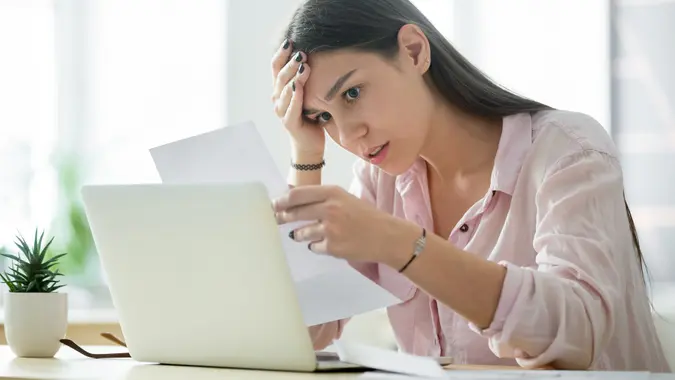 fizkes / iStock.com
Prior to the pandemic, one in four student loan borrowers was past due or receiving some form of payment assistance on their student loans. With the defeat of student loan forgiveness via the Supreme Court's recent decision, millions of borrowers will resume payments starting Oct. 1, 2023, after a three year pause.
While the Biden administration is pivoting to develop a new debt relief plan for these borrowers, it's still unclear when — or if — those plans will go into effect. To avoid sinking into default or experiencing negative credit impacts, follow these tips to stay ahead of your student loan repayments.
1. Verify Your Loan Balances and Payment Amounts 
For those who haven't made a student loan payment in three years, you may need a refresher on how much your monthly payment and remaining balances are. Other student borrowers graduated during the repayment pause and never had to be concerned with payments until now.
Avoid surprises in October by checking your accounts now. Log in to the federal student aid website to confirm your loan servicer(s) and find more information on repayment options. If you have private loans, you'll want to log into your account with each loan servicer to confirm the payment amounts and balances as well.
2. Include Your Student Loans In Your Budget
After an extended suspension on your student loans, you've likely been able to allot those funds elsewhere in your budget. Now, it's time to start phasing them back in with your other monthly expenses.
Even though you're not scheduled to make payments until October, you should reserve your monthly loan payment in a savings account to determine how this financial change will impact your life. Once repayment begins, you'll ideally have a few months of payments saved — which could serve as a lump-sum payment toward your loans. That saves you money on interest.
If you discover difficulties with your mock payments during that trial period, this is the perfect time to plan out how you'll meet your obligations. Consider these options for increasing your available funds:
Take on additional work or side gigs.
Reduce costs on other budget items.
Explore alternative repayment options.
3. Enroll in an Income-driven Repayment Plan
If your loan payments were difficult to keep up with prior to the pandemic, it's likely that your situation hasn't changed much. According to a report from the Consumer Financial Protection Bureau (CFPB), borrowers with pre-pandemic student loan delinquencies were at a higher risk of struggling to repay once payments resume.
Consider enrolling in an income-driven repayment (IDR) plan to help you manage monthly payments on federal student loans. Under the newly introduced Saving on a Valuable Education (SAVE) plan, some borrowers could have a monthly payment as low as $0 per month while others may have their payments cut in half. Enrollment for this plan is available later this summer.
Traditionally offered income-driven repayment programs allow you to reformat federal loans by extending the repayment term up to 25 years while lowering your monthly payment to a percentage of your discretionary income.
You will pay more in interest, but the point of this program is to help you avoid default and delinquency by reducing your monthly payments to as low as 10% of your monthly discretionary income.
4. Refinance Private Student Loans
Private student loans typically have fewer protections and lack income-based repayment options as compared to federal loans. To get some relief on your private student loan payments, you might consider refinancing your loans to a different lender to reduce your monthly payments.
If you have multiple private loans, you could also consolidate them into one lower monthly payment with a new private student loan company. That simplifies your repayment and potentially saves money on a monthly basis.
Compare offers from different private lenders to get the best rates and terms on a consolidation or refinance loan. This isn't recommended for those holding federal loans since you'd lose many protections upon switching to a private lender.
The reintroduction of student loan payments to your monthly expenses is nothing to scoff at. Millions of borrowers are projected to struggle with repaying their student loans, but implementing these strategies could help you stay ahead of the curve.
More From GOBankingRates