Student Loan Payments Restart May Threaten US Housing Market Stability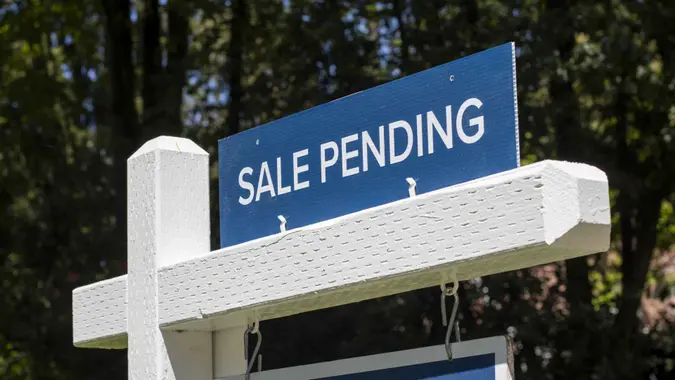 hapabapa / Getty Images/iStockphoto
As the United States gears up for the recommencement of student loan payments, concerns about its potential repercussions on the housing market grow more tangible.
Recent findings suggest this shift could disrupt housing dynamics considerably, especially in an economy still grappling with the aftermath of the pandemic.
Declining Home-Purchase Applications: A Prelude?
In a precursor to what might be a broader trend, there has been a notable dip in home-purchase applications. This dip marked the most significant decrease seen in decades, setting alarms ringing about the ripple effect once student loan payments get reinstated.
The Generation Most Affected
A considerable proportion of student loan borrowers fall in the age group of 25-49. This demographic typically marks life's significant milestones, including setting up new homes, tying the knot, or welcoming new family members. With nearly 30 million people in this age range grappling with the impending return of student loan repayments – especially after an almost four-year-long reprieve – the strains on household finances could be unprecedented.
The Broader Impact on Wealth Accumulation
Homeownership stands as a cornerstone of wealth accumulation for many lower-income households in the US. For a vast majority of families, a home isn't just a dwelling; it represents their most significant wealth source. A potential decline in homeownership rates, prompted by the resumed student loan payments, could ripple into more extended periods of financial instability for these households.
In line with this, a large percentage of experts, in a recent survey, articulated concerns over the negative ramifications on homeownership that could span at least a year. A substantial 40% believe that the impact could linger for three years or more.
Drawing insights from a study by the National Association of Realtors, homeowners who invested in single-family residences typically amass considerable home equity over extended periods, with a significant chunk stemming from home value appreciations. Any impediment to this ownership trend could equate to lost opportunities for wealth creation for millions.
The impending restart of student loan payments might be more than just a return to status quo for borrowers. It's poised to usher in a series of changes in the housing market. Stakeholders, including potential homeowners, real estate professionals, and policy makers, need to brace for these shifts and explore mitigative strategies to ensure sustained market stability.
Editor's note: This article was produced via automated technology and then fine-tuned and verified for accuracy by a member of GOBankingRates' editorial team.
More From GOBankingRates