Bernie Sanders Live: 7 Ways the Presidential Candidate Wants to Reform Wall Street
From breaking up big banks to $2 ATM fees, find out what was said during Bernie Sanders' live speech in New York.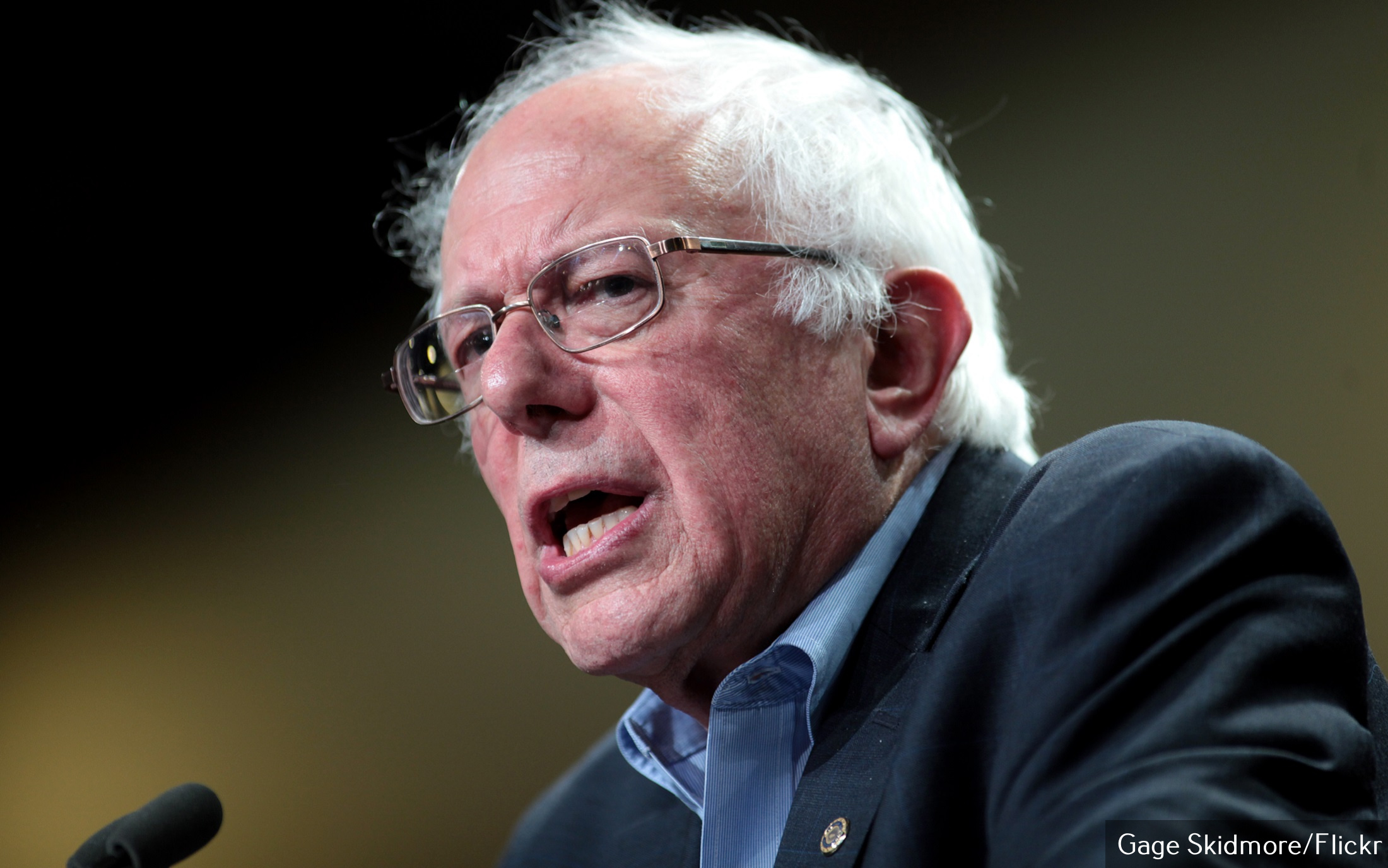 On Tuesday, Jan. 5, Bernie Sanders gave a policy address on Wall Street reform in New York City. The Democratic presidential hopeful called for major changes to the financial industry, outlining what to expect if he's elected.
Most notably, Sanders referenced the iconic 1987 film "Wall Street," whose main character (Gordon Gekko) operated on the premise that "greed is good."
"To those on Wall Street who may be listening today, let me be very clear; Greed is not good."

— Bernie Sanders
Here are seven takeaways from Bernie Sanders' speech — and how his plan can affect Wall Street, banks and ultimately your money:
1. Break Up Big Banks
"If a bank is too big to fail, it is too big to exist," Bernie Sanders said in his prepared remarks. "When it comes to Wall Street reform, that must be our bottom line." In other words, he believes that we must end the "too big to fail" policy, which basically gives Wall Street a "free insurance policy," according to Sanders.
Sanders plans to require the secretary of the Treasury Department to create a "Too-Big-to-Fail" list of commercial banks, shadow banks and insurance companies whose failure would be devastating to the U.S. economy. He claims his administration would break these entities up within his first year in office so "that they no longer pose a great threat to the economy as authorized under Section 121 of the Dodd-Frank Act."
Breaking up big banks could eliminate the need for a taxpayer bailout to save the U.S. economy if one of these institutions failed.
2. Reinstate a 21st Century Glass-Steagall Act
"Shadow banks did gamble recklessly, but where did that money come from?" asked Sanders. "It came from the federally insured bank deposits of big commercial banks — something that would have been banned under the Glass-Steagall Act."
The Glass-Steagall Act — also known as the Banking Act of 1933 — was passed in 1933 and prohibited commercial banks from participating in investment business. The bill was passed during the Great Depression as an emergency response to the failure of almost 5,000 banks.
"I will fight to reinstate a 21st Century Glass-Steagall Act to clearly separate commercial banking, investment banking and insurance services," said Sanders.
3. Place a Cap on Financial Service Fees
"In 1980, Congress passed legislation to require credit unions to cap interest rates on their loans at no more than 15 percent," said Sanders in his prepared remarks. "And, that law has worked well. Unlike big banks, credit unions did not receive a huge bailout from the taxpayers of this country. It is time to extend this cap to every lender in America." This would mean that interest rates on both credit card and consumer loans would never be greater than 15 percent.
Additionally, Sanders wants to cap ATM fees at $2. "People should not have to pay a 10 percent fee for withdrawing $40 of their own money out of an ATM," he said.
Read: 10 Reasons Bernie Sanders Is Targeting the Super Rich
4. Prohibit Banking Executives From Serving on Federal Reserve Boards
"When I am elected, the foxes will no longer be guarding the hen house at the Fed," Sanders said in his prepared remarks. "Under my administration, banking industry executives will no longer be allowed to serve on the Fed's boards and handpick its members and staff."
He called banking industry executives serving on the Fed's boards a conflict of interest, suggesting this practice only benefits Wall Street executives and billionaires — not the American people. To support this call for action, he noted that JP Morgan Chase CEO Jamie Dimon served on the board of the Federal Reserve Bank of New York when his bank received a $391 billion bailout.
5. Allow Post Offices to Offer Banking Services
"The reality is that, unbelievably, millions of low-income Americans live in communities where there are no normal banking services," Sanders said in his prepared remarks. "Today, if you live in a low-income community and you need to cash a check or get a loan to pay for a car repair or a medical emergency, where do you go? You go to a payday lender who could charge an interest rate of over 300 percent and trap you into a vicious cycle of debt. That is unacceptable."
His proposed solution to this problem is to allow the U.S. Postal Service to provide basic banking services, as nearly every community has a local branch.
This initiative isn't a new part of the Bernie Sanders platform, though. Back in the fall, The Atlantic ran a piece supporting this idea, noting that 20 to 40 percent of the population relies on check-cashing and payday-lending services, reports MSNBC.
6. Tax on Wall Street Speculation
"We have got to discourage reckless gambling on Wall Street and encourage productive investments in the job-creating economy," said Sanders.
So, his plan is to impose a tax on Wall Street speculators and use the earnings to make tuition free at public colleges and universities.
"During the financial crisis, the middle class of this country bailed out Wall Street," said Sanders in his prepared remarks. "Now, it's Wall Street's turn to help the middle class."
7. Prosecute Wall Street Executives for the 2008 Financial Crisis
"Not one major Wall Street executive has been prosecuted for causing the near collapse of our entire economy," said Sanders. "That will change under my administration."
The presidential candidate didn't give specific details on who will be prosecuted or how he plans to accomplish this, but the impact could be significant if he is successful.
Bernie Sanders Twitter
The official Bernie Sanders Twitter account also used the hashtag #BreakEmUp to share a number of pointed messages.
"Will Wall Street like me? No," he tweeted. "Will they begin to play by the rules if I'm president? You better believe it. #BreakEmUp"
"In my view, it is unacceptable that the Federal Reserve has been hijacked by the very bankers it is in charge of regulating. #BreakEmUp," Sanders also tweeted.
Many Twitter users responded by posting messages in support of Bernie Sanders with the #BreakEmUp hashtag.
Related: 9 Donald Trump Quotes From the Republican Debate
Watch Bernie Sanders Wall Street Speech
If you haven't had a chance to see it yet, watch the Bernie Sanders live speech below.
Keep Reading: 3 Ways the Primary Election Could Impact Your Bank Account
Editorial Note: This content is not provided or commissioned by the bank advertiser. Opinions expressed here are author's alone, not those of the bank advertiser, and have not been reviewed, approved or otherwise endorsed by the bank advertiser. This site may be compensated through the bank advertiser Affiliate Program.