14 Businesses You Can Start for $10K or Less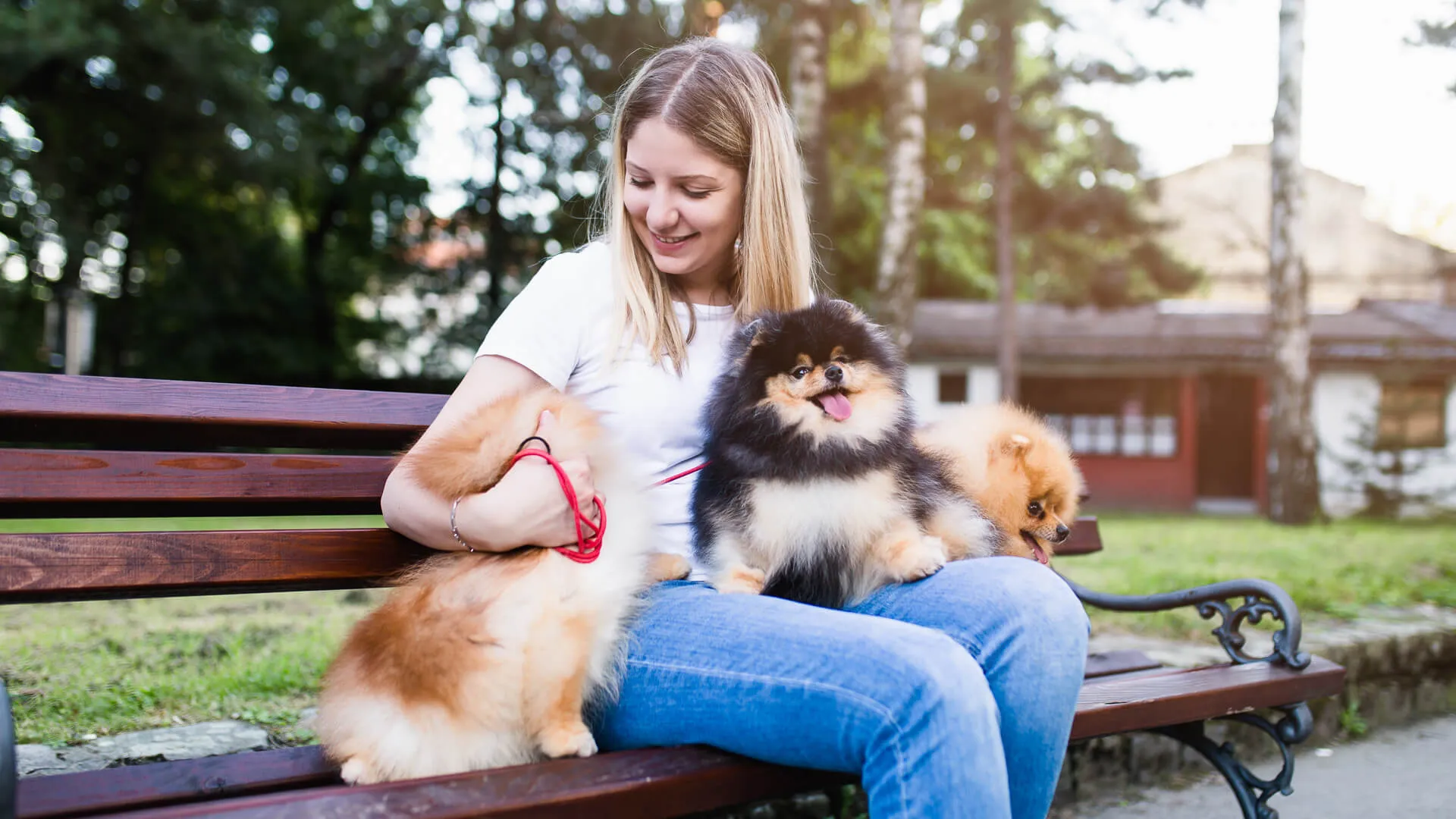 Starting a business can be intimidating. Finding the right idea, dealing with the financials and getting it up and running successfully can add up to more than a standard full-time gig. And simply knowing how to start a business is just the beginning — one day, you may want to think about setting up the best 401k plan for your employees.
Business ventures that are lower in risk, however, take some of that worrying out of the equation, so try looking for the cheapest business to start. Enter the "$10K or less" business idea. Fortunately, there are plenty of small businesses you can start that won't break the bank. The key is to find a business you can start with your current skills and scale without a lot of initial investment.
Here are 14 ways you can start a profitable business for cheap.
Make Your Money Work Better for You
Day Care Owner
Example initial investment: $1,000
Potential expected earnings: $1,000 to $5,000 per month
Provided your home meets day care requirements, you can get a child care business started for very little money, especially if you live in one of America's best cities to open a new business. Basically, you'll need a license, insurance and supplies. In addition, you'll have to check with your state's department of family services for home day care requirements and permission to operate.
You can even start a home day care business and use it to supplement your other income, according to Rosemarie Groner, owner of the website The Busy Budgeter. "You can make this a side gig by offering only before-and-after school care or 'date night' care for a group of children," said Groner.
Lawn Care Specialist
Example initial investment: $1,000 to $3,000
Potential expected earnings: $2,000 to $5,000 per month
You can get into lawn care with little more than a lawnmower and a good work ethic. Even if you don't have your own lawnmower, you can start a lawn care business by either using your clients' equipment or renting equipment until you can purchase your own.
It doesn't take much of an initial investment to start a lawn care business, according to Gene Caballero, owner of GreenPal. After all, a big chunk of the $1,204 Americans spend every month maintaining their homes goes toward their lawns.
"I started a lawn mowing company in college for less than $3,000. My trailer was $1,000 and my equipment was $2,000," said Caballero. The payoff was worth it. "I did that for more than 10 years and it paid for college and my MBA. Owner and operators can earn up to $45 to $60 per hour mowing grass," said Caballero.
Court Transcript Proofreader
Example initial investment: $2,500
Potential expected earnings: $2,000 to $3,000 per month
Technically, you can start a court transcript proofreading business with a free email address and free access to software that allows you to mark up documents, like Google Docs. You can, however, make some investments to market your side-hustle services better, speed up client acquisition or improve your proofreading skills.
Adrienne Luedeking invested in a course called Proofread Anywhere for about $1,000 to start her proofreading business. Next, she purchased Eclipse court reporting software for $1,500 — though prices currently range from about $500 to over $7,000 depending on the software you choose. During her first year working part-time proofreading court transcripts, she made $32,000, according to Luedeking.
Make Your Money Work Better for You
Bookkeeper
Example initial investment: $1,000 to $2,000
Potential expected earnings: $3,000 to $4,000 per month
You don't need a business or accounting degree to start a bookkeeping business — but it doesn't hurt to invest in training at a local community college or online. Sites like Udemy and Skillshare offer a number of accounting and software classes for common bookkeeping programs like QuickBooks.
Katherine Pomerantz, founder of the website The Bookkeeping Artist, learned the ropes via online courses. Next, she spent $1,000 to get certified as an enrolled agent through the IRS — currently, the cost to take the exam itself is under $200.
Pomerantz spent $400 on liability insurance, $50 for a business license and $300 on her website. After she signed her third client, she became profitable — and still continues to invest in her business growth, according to Pomerantz.
Read More: 7 Surprising Costs of When You Start Your Own Business
Real Estate Agent
Example initial investment: $1,500
Potential expected earnings: $2,000 to $10,000 per month
Depending on your state's requirements, you'll likely need to take classes and pass a licensing test to start this business. There might also be a franchise fee if you are an agent working for an established company, which can help you get access to insider real estate secrets.
Rhett Struve, a realtor with Keller Williams, paid about $1,500 in startup fees — which included his coursework, license and agency costs. "Other than marketing expenses, there's not much more overhead as a real estate agent," said Struve.
Freelance Writer
Example initial investment: $0
Potential expected earnings: $2,000 to $3,000 per month
You don't need much to start a business as a freelance writer other than a computer and internet connection. You should know how to write well, be professional, meet deadlines and follow editors' specifications for copy.
You'll find plenty of classes available to help you improve your writing, create better pitches or increase your client base. For example, you might explore a course that focuses on marketing and productivity like Earn More Writing, designed by Holly Johnson, a freelance writer who touts her earnings at more than $200,000 a year.
Additionally, consider creating your own portfolio website through a free service like WordPress, to showcase your work and better attract clients. At the very least, make sure your LinkedIn profile is up to date.
Make Your Money Work Better for You
Natural Childbirth Educator
Example initial investment: $1,000
Potential expected earnings: $1,000 to $2,000 per month
Natural childbirth is a growing trend. If you're game to teach others about it, you might want to consider this business niche, which should grow as demand for natural childbirth increases and the cost of having a baby goes up.
To start this business you'll need Childbirth Educator Certification, which costs anywhere from the low hundreds to $1,000, depending on how you prepare and the type of certification you pursue. Depending on your local market, you can expect to earn $100 to $250 per client per month.
You can offer classes online and in person, according to Katie Griffin, registered nurse and founder of Kopa Birth. "Income varies depending on the type of class taught, the location and the instructor's willingness to market their services," said Griffin.
Retail Arbitrageur
Example initial investment: $3,000
Potential estimated earnings: $1,000 to $2,000 per month
Want a side hustle that can make your salary soar? Retail arbitrage involves buying products on the cheap and reselling them at a profit. Platforms like Amazon make it easy to open an account and start selling with very little money and inventory.
Serial entrepreneur and eight-figure Amazon vendor Andrew Tjernlund started a ping-pong paddle company with $3,000. He used his initial investment to purchase the paddles for $1 each, then sold them on Amazon and eBay — and earned six figures in the first three years.
Photographer or Videographer
Example initial investment: $5,000
Potential expected earnings: $3,000 to $6,000 per month
Starting a photography or videography business requires experience with high-end imaging. And the internet is a great resource for courses and information on visual arts.
Slavik Boyechko, owner of the website Digital Filmmaker, is a videographer who also maintains a thriving business selling videography equipment to professionals. You don't have to start out with a huge investment, according to Boyechko. "You can rent equipment for shoots, so really all you need is a good computer for editing at home, " said Boyechko.
Income depends largely on a number of factors, according to Boyechko. "Income is determined by how much you decide to charge, how much demand there is for your services and how much hustle you have in you," he said.
Read This: How to Turn Your Hobby Into a Business
Make Your Money Work Better for You
Virtual Assistant
Example initial investment: $200
Potential expected earnings: $3,000 to $6,000 per month
When businesses grow, a virtual assistant can instantly boost your productivity. And because they're so valuable, virtual assistants can make a solid income. Still, the job takes little more than knowing how to get things done, and then doing it.
You might want to be a general VA who answers emails and arranges travel, or choose a specific path like specializing in social media or data scraping. Gina Horkey, owner of Horkey HandBook — a site designed to help people start and grow their own freelance businesses — started off as freelance writer and later added VA services.
Horkey estimates her initial costs were around $200. Eventually, she became so successful that she started a VA referral service and training program.
Info Product Salesperson
Example initial investment: $300
Potential expected earnings: $2,000 to $3,000 per month
Wondering what an info product is? It's a product you can sell that lives online and usually comes in the form of e-books or e-courses. You can create a document to sell or package video content on platforms like Vimeo, Teachable or Udemy.
Some of these platforms are free and others require a monthly subscription to host your videos. The more specific your area of expertise, the better: From horse grooming to Pinterest marketing to urban farming and tiny house living, you'll find niches with marketable content. Some YouTubers earn well into the millions.
Michelle Schroeder-Gardner, owner of the personal finance blog Making Cents of Sense, offers an e-course on internet affiliate marketing. At the time of reporting, Schroeder's info product had earned her $400,000 in revenues.
Dog Walker and Sitter
Example initial investment: $600
Potential expected earnings: $1,500 to $3,500 per month
Pet sitting is a low-cost venture you can start small and scale as your customer base grows — and you can get clients if you market your side hustle via flyers, email or social media. Or, use a website like Rover to connect with clients for free.
You won't need certification to get started, but it's a good idea to have references and get a background check done. You might also want to opt for pet-sitting insurance.
Crystal Stemberger of Crystal's Cozy Care takes care of all types of pets and her business has grown so much she needs three to four extra helpers to cover the demand. She started with a $600 investment and almost a year later headed up a $30,000 business.
Make Your Money Work Better for You
Personal Trainer
Example initial investment: $4,200
Potential expected earnings: $2,500 to $7,500 per month
Becoming a personal trainer is a good way to help people reach their fitness goals. You won't find a hard and fast rule regarding what kind of certification you should get or even if you need any. That said, it's generally recognized as a best practice to obtain some sort of certification to start working with clients in a gym.
Fitness training certification can come in as low as $400 and go up to a few thousand dollars. In addition to certification, you'll need to pay for a website — or use a free Instagram account. Many personal trainers provide coaching services online and sell customized exercise and eating plans for additional revenue.
A person should budget $700 to $2,000 for initial certifications, $600 for a web presence and another $1,600 for liability insurance each year, said John Romanelli, physical trainer and founder of the fitness website No Bad Reps. It's perfectly feasible to clear at least $6,000 per month in revenues with this type of business, according to Romanelli — and certainly, the rich and famous have even more expensive fitness routines.
Romanelli is a fan of the free — but efficient — nature of social media. "It costs you nothing in terms of monetary value and it will allow you to get exposure outside of your sphere of influence. When used correctly, it can be a highly effective strategy at a minimal cost," said Romanelli.
Estate Sale Manager
Example initial investment: $400
Potential expected earnings: $2,000 to $5,000 per month
Estate sale managers are typically hired by the relatives of someone who died to liquidate the person's belongings and settle the estate affairs. Estate sale managers usually take a commission ranging from 20 percent to 50 percent of everything they sell.
Startup costs to become an estate sale manager are minimal: All you need is marketing, people to help you out and liability insurance. You can create a website or place local ads to alert people about your services and sale events. If you're strapped for cash, you can post free ads on Craigslist.
Robert Farrington of The College Investor, a personal finance and investing blog for millennials, has also run an estate sale management company since 2007. He netted $50,000 in one of his best years and although it can take up a lot of time, Farrington recommends it as a good side hustle.
More on Making Money and Business
About the Author