Companies That Are Still Benefiting From the Pandemic, a Year Later

5 min Read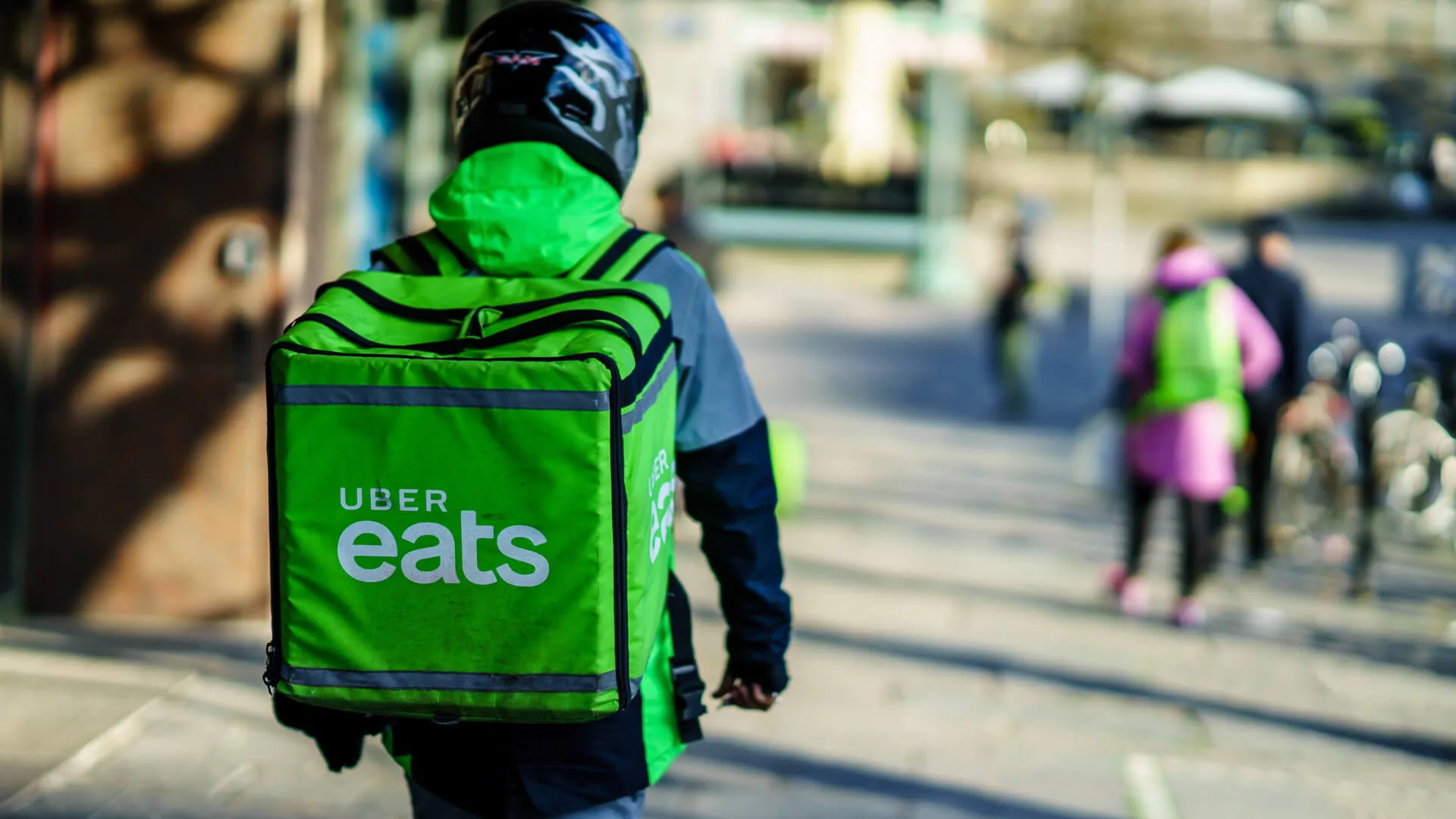 As Americans reach the year milestone of mask-wearing and social distancing, it can be hard to see anything good that's come from the pandemic. Especially when the bad is so…well, glaringly bad.
Read: 25 Companies Laying Off the Most People Thanks to Coronavirus
For everyday Americans, the year was fraught with job loss, panicked trips to the grocery store and a lingering depression that's been called "pandemic fatigue." For businesses, it was the luck of the draw: With some 100,000 shuttering their doors forever and others whose share prices increased by the thousands (we're looking at you, Amazon).
Find: What's Next for Disney and Other Big Companies in 2021
When a global pandemic hits, economic survival comes down to one thing: capital, and whether you have enough of it. But there's no denying that, aside from oodles of wealthy shareholders, Amazon and similar business models were particularly well-poised to meet the pandemic and the many restrictions it placed on less fortunate industries.
Here's a look at 10 companies that have thrived during the era of COVID-19.
Last updated: March 10, 2021
Make Your Money Work Better for You
Lowe's
With millions of Americans spending a year of their lives at home, it's no surprise that many took to Lowe's, Home Depot and other home improvement stores.
In November 2020, Lowe's digital sales had more than doubled on the year, reported CNBC, with new services such as curbside pickup helping to streamline the process. The company's fourth-quarter earnings report further reflected its success: with quarterly revenue at $20.3 billion, compared to just $16 billion in 2019.
Overall, Lowe's has invested more than $900 million in coronavirus-related support for its frontline workers.
See: Coronavirus Has Made These 100+ Brands More Valuable Than Ever
Etsy
Etsy, an e-commerce site used by small-business owners and consumers across the country, found much of its pandemic success through the sale and distribution of custom face masks. Since the end of 2019, the site has added 23 million active buyers and 1 million active sellers, reported SeekingAlpha.com.
Clorox
In a time where everyone's somewhat of a germaphobe, Clorox has capitalized on consumer demand for cleaning products. In the fourth quarter of 2020, the company reported earnings of $310 million, as compared to $241 million the year before.
Clorox expects to keep pace with — and perhaps even increase — its 2020 sales through 2021.
See the List: The Most-Loved Company in Every State
Uber Eats
Uber Eats, the food delivery arm of the ride-share company Uber, was the company's saving grace in 2020.
"While 2020 certainly tested our resilience, it also dramatically accelerated our capabilities in local commerce, with our delivery business more than doubling over the year to a nearly $44 billion annual bookings run rate in December," CEO Dara Khosrowshahi said. 
Despite its many hungry customers, Uber's total revenue still fell 16% last year; although it may pick up in 2021 as more Americans are vaccinated and travel restrictions lifted.
Learn More: DoorDash vs. Uber Eats: Which Earns More Cash?
Make Your Money Work Better for You
Instacart
Like Uber Eats, Instacart was well-positioned to tackle the pandemic as more and more Americans avoid the grocery store. The grocery delivery company has dramatically increased in value over the course of the pandemic; worth a meager $7.9 billion in early 2020, it is currently valued at $39 billion.
Check Out: Costco and 7 Other Popular Companies That Don't Waste Money on Advertising
Zoom
Zoom was one of the hottest stocks of 2020, with share prices increasing from $109 in March to a $477 peak in September. Although the stock is currently down at about $334, make no mistake: Zoom will continue to do well due to COVID-19. A survey from Enterprise Technology Research predicts that the number of permanent remote workers will double in 2021. And for now, Zoom is the best bet to fill their videoconferencing needs.
Read More: Enron and the 24 Other Most Epic Corporate Downfalls of All Time
Amazon
This time last year, one share of Amazon was worth a lofty $1,906. Right now, that same share sells for $3,070.
Amazon has dominated American e-commerce for years now, so its success through the COVID-19 pandemic is not a shocker. According to a December article from Nasdaq, Amazon now accounts for 40% of online spending in the U.S., and investors expect this cash cow to keep producing through 2021 and beyond.
Pfizer
While a great number of pharmaceutical companies entered the race for the COVID-19 vaccine in early 2020, Pfizer was the first to really win out. Its two-dose vaccine is currently being distributed in large numbers across the world, and the company stands to sell $15 billion of the drug this year alone, according to Quartz.
For context, that would make the Pfizer vaccine the second-highest revenue-generating drug of all time. And CNN reports an even higher estimate — saying the company will rake in $19 million in 2021 vaccine revenue.
See: Big-Name Brands That Have Been Around for More Than a Century
Make Your Money Work Better for You
Moderna
Moderna followed right behind Pfizer in the vaccine race. The little-known company — which made just $60 million in 2019 — has been transformed into a globally known entity with a market cap of $51.9 billion.
While it's not quite as profitable as Pfizer, Moderna is expected to make $13.2 billion off its vaccine in 2021, according to Goldman Sachs.
Check Out: 25 Biggest Companies You've Never Heard Of
Johnson & Johnson
Johnson & Johnson was a powerhouse long before the days of COVID-19. But its newly approved single-dose vaccine has skyrocketed the company to new heights of profitability.
With multiple lucrative deals — including agreements to produce 100 million doses for the U.S. and 400 million for the E.U. — Johnson & Johnson is projected to make around $10 billion in vaccine revenue this year. The company has a current market cap of $419.2 billion.
More From GOBankingRates
Photo Disclaimer: Please note photos are for representational purposes only.
About the Author