18 Deadly Corporate Mistakes and the Companies That Paid the Price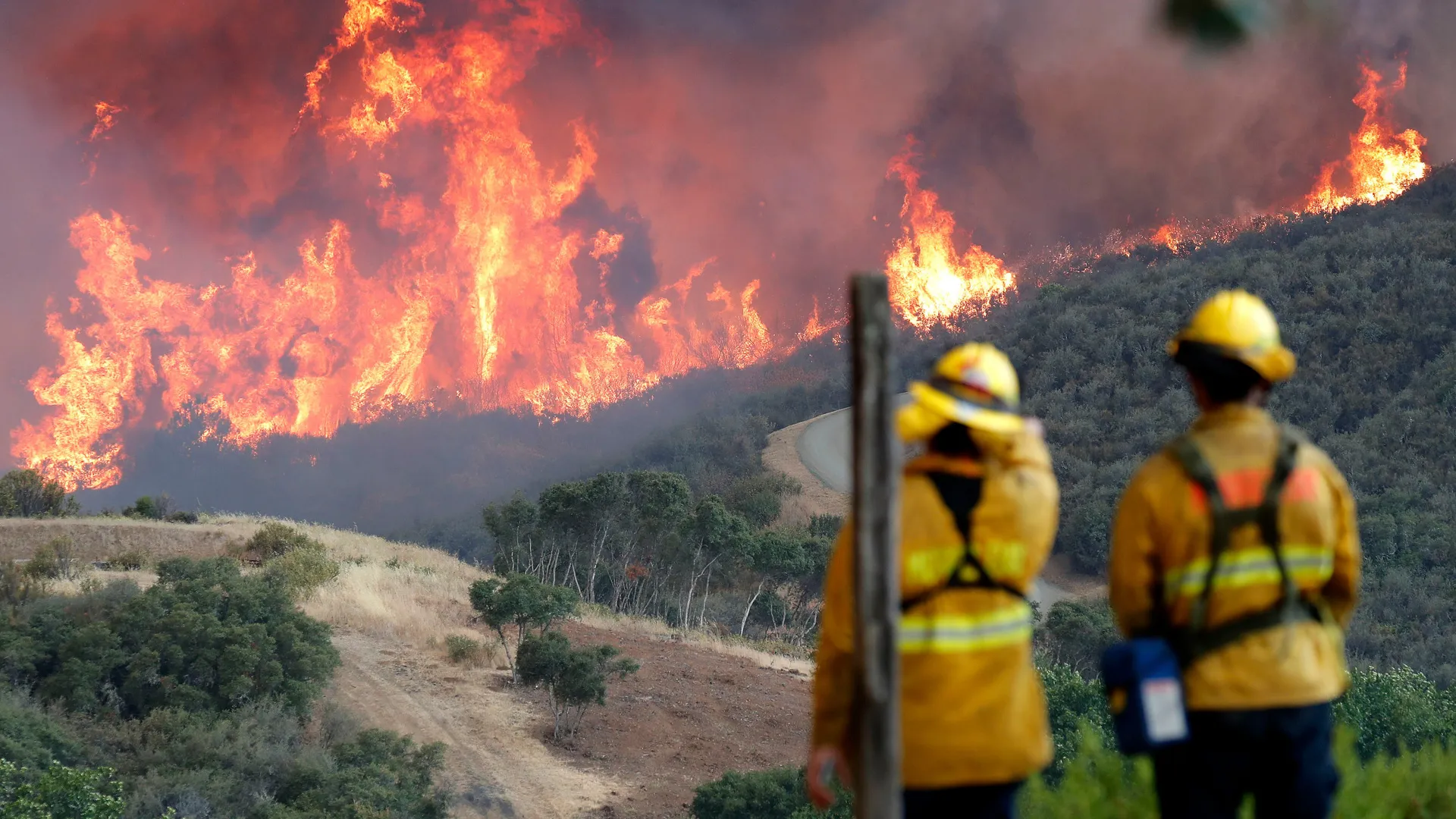 Medications, cars, furniture and baby gear have all been recalled by major brands due to safety issues and health risks — and in some cases, for causing death. Other times, it's not a product but negligence on the part of a company that can be deadly. These major missteps can (rightfully) ruin a company's reputation or lead to a total financial downfall.
See: 25 Most Epic Corporate Downfalls of All Time
The San Francisco-based utility company PG&E pleaded guilty to 84 counts of manslaughter for its role in California's deadliest wildfire, 2018's Camp Fire, The Wall Street Journal reported. The company has — unsurprisingly — filed for bankruptcy.
PG&E is not the only company that has paid the price for its life-threatening missteps. See which other major corporations have made deadly mistakes — and how they ended up paying for them.
Make Your Money Work Better for You
Union Carbide Corporation's Bhopal Disaster
On Dec. 3, 1984, Union Carbide Corporation's factory in Bhopal, India, experienced a gas leak that spewed 40 tons of toxic gas into the air, killing thousands and causing long-term health effects for thousands more. Amnesty International estimates that at least 7,000 people died within the first three days of the industrial disaster and that 25,000 people overall have died due to gas exposure. An additional 500,000 people have lingering health problems.
Although UCC denied liability, the company agreed to pay $470 million in damages as part of a 1989 settlement, The Atlantic reported. Each gas-exposed person received 25,000 Indian rupees — roughly $2,200 at the time. UCC has since been acquired by Dow Chemical Company.
Read: COVID's Financial Impact After 1 Year: See All Our Coverage
Ford's Faulty Pinto
Cost: Millions in settlements (exact amount not disclosed)
Ford knew there was a safety issue with the fuel tank design of the Pinto before it released the vehicle, but the company decided it was more cost-efficient to pay for injury claims and repair costs than to fix the problem ahead of time, Popular Mechanics reported. In 1977, a Mother Jones investigation revealed the fire danger inherent in the Pinto's design, and later that year, an Orange County, California, man was awarded $125 million in damages after his Pinto burst into flames during a low-speed accident. The number of total deaths caused by Pinto fuel tank fires varies by report but ranges between 27 and 180.
In 1978, Ford recalled all Ford Pintos from model years 1971 through 1976 and upgraded them with the necessary shield and enforcements to make the fuel tank safe. The actual cost of the vehicle recall was minimal compared to the loss of future sales. Consumers had lost their trust in Ford, and for many years opted to buy their cars elsewhere.
Check Out: Disney and 12 More Companies That Had a Disastrous 2020
Make Your Money Work Better for You
PG&E's Involvement in the Camp Fire
In June 2020, PG&E pleaded guilty to 84 counts of involuntary manslaughter stemming from the 2018 Camp Fire wildfire that was sparked by the utility company's power lines. The fire killed at least 84 people and destroyed around 18,000 buildings, making it the most destructive wildfire in California history, Reuters reported.
In addition to filing for bankruptcy, PG&E has agreed to pay a maximum fine of $3.5 million plus $500,000 in costs, and up to $15 million to provide water to California residents after the fire destroyed the Miocene Canal.
Reputation Is Everything: 25 Companies That Faced Public Backlash
Jalisco Mexican Products' Contaminated Cheese
In 1985, 62 deaths were traced to cheese produced by Jalisco Mexican Products Inc., The New York Times reported. Officials believed the cheese had been contaminated by listeriosis, a bacteria, due to the milk being unpasteurized.
Jalisco owner Gary McPherson and cheesemaker Jose Luis Medina pleaded no contest to misdemeanor criminal charges in 1986, the Associated Press reported. McPherson was sentenced to 30 days in jail and Medina was sentenced to 60 days. Additionally, they were fined about $48,000.
Following the deadly cheese outbreak, Jalisco announced that it would be closing for good. "We could never overcome the stigma," McPherson's attorney Roger Rosen told UPI at the time.
Ford's Firestone Tire Debacle
In 2000 and 2001, Ford recalled 19.5 million Firestone Wilderness tires. The tires, which came standard on the Ford Explorer SUV, were associated with more than 100 deaths involving vehicles that rolled over after the tread separated on one of the tires, according to the National Highway Traffic Safety Administration.
Ford and Firestone each tried to blame the other company for the safety issues, with Ford CEO Jacques Nasser saying the tires were unsafe, and Bridgestone/Firestone CEO John Lampe countering that "the real issue here is the safety of the Explorer." Ford estimated at the time that the cost of the 2001 recall would be $2.1 billion, while the initial recall cost approximately $1 billion.
Make Your Money Work Better for You
Merck & Co.'s Vioxx Recall
Pharmaceutical giant Merck & Co. recalled the pain relief drug Vioxx in 2004 after the FDA determined that the drug may have contributed to 27,785 heart attacks and sudden cardiac deaths between 1999 and 2003, Consumer Affairs reported. At the time of the recall, an estimated 20 million Americans had taken the drug. Although Merck recalled the drug, the company did not take responsibility for the cardiac issues. "Because heart attacks and strokes occur in the general population, one cannot say that if someone had an event while taking Vioxx, that Vioxx caused it," a Merck spokesman said at the time.
The recall had major financial implications for Merck. The company lost an estimated $725 million in sales and ended up paying out billions in lawsuits. In 2008, Merck settled most of its product-liability lawsuits for a total of $4.85 billion, and in 2016, Merck agreed to pay $830 million to settle a federal class-action lawsuit stemming from allegations that the company failed to adequately inform investors about the health risks associated with Vioxx, Reuters reported. Between the drop in sales and lawsuits, Merck has lost over $6.4 billion due to the recall.
Read More: 14 Famous Companies That Aren't Profitable
Pfizer's Bextra Recall
In 2005, the FDA requested that Pfizer recall the painkiller Bextra due to its potential link to increased risk for serious cardiovascular adverse events, including death, stroke and life-threatening skin reactions. Bextra was in the same class of drugs as Vioxx.
In addition to experiencing a dramatic decrease in earnings following the recall, Pfizer lost billions to settle a lawsuit with the Justice Department. The pharmaceutical company was forced to pay $1.3 billion in criminal charges for promoting the sale of Bextra for uses and doses that were not approved by the FDA. Pfizer paid an additional $1 billion to settle a civil charge that it had been illegally marketing Bextra and three other drugs.
Make Your Money Work Better for You
Toyota's Hazardous Floor Mats and Gas Pedals
Toyota issued two separate recalls affecting millions of customers in 2009 and 2010. In September 2009, Toyota recalled the floor mats of 4.2 million Toyota and Lexus vehicles after it was determined that a floor mat had interfered with the gas pedal in a fatal crash involving a Lexus ES350. The company advised customers to remove floor mats from affected vehicles, and for dealers to secure floor mats with zip ties to prevent interference with the gas pedal. In a separate January 2010 recall, Toyota recalled 2.3 million vehicles because of an issue with the gas pedal.
Toyota estimated that the recalls would cost the company $2 billion due to a loss of sales and service fees to fix faulty gas pedals and floor mats. In addition, the company paid a $1.2 billion fine to the Justice Department in 2014 for lying to regulators, Congress and the public about its vehicles' sudden acceleration issues.
Find Out: Companies That Are 'Too Big To Fail' Due to Coronavirus
Infantino's Deadly Baby Slings
The U.S. Consumer Product Safety Commission and Health Canada recalled Infantino "SlingRider" and "Wendy Bellissimo" baby slings after three infant deaths were reported. The deaths were caused by suffocation due to aspects of the sling's fabric and design. Owners of the recalled slings were told to stop using the slings for infants under four months and to contact Infantino for a free replacement product.
A mother of one of the infants who died sued Infantino LLC and received an $8 million settlement, the Pittsburgh Post-Gazette reported.
Takata's Exploding Airbags
The National Highway Traffic Safety Administration called for the recall of Takata airbags, which could be found in BMW, Chrysler, Ford, General Motors, Honda, Mazda, Mitsubishi, Nissan, Subaru and Toyota vehicles, after it was determined that an airbag inflator defect could lead the airbag to explode, causing serious injury or death. Tens of millions of U.S. vehicles were affected by the recall, and those whose cars are part of the recall have been instructed to return their car to its dealership for repairs.
According to the NHTSA, as of July 2017, Takata airbag inflators have been linked to 12 deaths and more than 200 injuries in the U.S. Bloomberg estimated the recall would cost Takata $24 billion. The Japanese company filed for bankruptcy in June 2017.
Make Your Money Work Better for You
Triangle Shirtwaist's Factory Fire
Cost: $75 to each victim's family
In 1911, the Triangle Shirtwaist Company factory in New York City caught on fire, killing 145 workers. Sadly, the deaths were largely preventable — the factory only had one working elevator and most stairwell doors were locked, leaving many workers physically trapped inside the burning building.
Despite this, the factory's owners and managers were not indicted on manslaughter charges, though they did agree to pay $75 to each of the victim's families — the equivalent of roughly $2,000 today.
Ikea's Tipping Dressers
In 2016, Ikea recalled 17.3 million dressers after they were found to tip over when drawers were opened, posing a potential risk of injury or suffocation for small children, USA Today reported. Ikea dressers have been linked to the deaths of at least nine children.
The company has settled with several of the affected families. In 2016, Ikea paid out $50 million to three families for wrongful death of a child. In January, Ikea settled with the family of a 2-year-old who died when the three-drawer Malm dresser tipped over and suffocated him in 2017. The death occurred after the recall, though the family was not notified of the recall. The family was awarded $46 million.
General Motors' Flawed Ignition Switches
General Motors' flawed ignition switch is "one of the deadliest auto defects in U.S. history, with a total of 124 people killed and 275 injured in small cars such as the Chevrolet Cobalt and Saturn Ion," the Detroit Free Press reported. The faulty switches could cause vehicles to stall while being operated. Although GM recalled about 2.6 million Cobalts and other small cars in 2014, the company acknowledged that it knew about the ignition switch problems for more than a decade prior to the recall.
As a result of the ignition switch issues, GM has paid more than $2.6 billion in penalties and settlements, including $900 million to settle a U.S. Department of Justice criminal case, Reuters reported. In March, GM agreed to pay an additional $120 million as part of a settlement with car owners who claimed that their vehicles lost value because of defective switches.
Make Your Money Work Better for You
Johnson & Johnson's Poisoned Tylenol
OK, so this one was done by an outsider and not truly a mistake on the corporate side, but the business still had to pay big time. In 1982, seven people in Chicago died after taking Extra-Strength Tylenol capsules that had been laced with cyanide. In response, Johnson & Johnson recalled 31 million bottles of Tylenol capsules and offered consumers the safer tablet form as a replacement product free of charge. Johnson & Johnson spent $100 million on the recall, but the company was ultimately rewarded in the form of consumer trust. The company reintroduced its Tylenol capsules two months later — this time in tamper-proof packaging — and its sales recovered.
Take a Look: How Emergencies Like Coronavirus Expose Nonsense Business Practices
Kiddie's Ineffective Fire Extinguisher
Cost: Replacing up to 37.8 million units
Fires can obviously be deadly, so the last thing you want in a fire is to be equipped with an extinguisher that doesn't always work. In 2017, Kiddie recalled its fire extinguishers with plastic handles after finding that they could become clogged or require excessive force to discharge, rendering them useless during a fire emergency. In addition, the nozzle could detach with enough force to pose an impact hazard, according to the Consumer Product Safety Commission report on the recall.
A 2014 death has been linked to the Kiddie fire extinguisher; emergency responders could not get an extinguisher to work when at the scene of a car fire following a crash.
The recall involves 134 models of Kiddie fire extinguishers manufactured between 1973 and 2017 — which translates to roughly 37.8 million units. U.S. consumers with a faulty extinguisher can get a replacement from Kiddie for free.
Fisher-Price's Unsafe Baby Sleeper
Cost: Refunds for up to 4.7 million products
In 2019, Fisher-Price recalled its Rock 'n Play Sleeper, which was one of the most popular baby products on the market for the decade following its 2009 release, Vox reported. Sadly, the inclined sleeper has led to a number of deaths.
"Since the 2009 product introduction, over 30 infant fatalities have occurred in Rock 'n Play Sleepers, after the infants rolled over while unrestrained, or under other circumstances," the Consumer Product Safety Commission states in its recall announcement.
The recall affected about 4.7 million products. Consumers who purchased the Rock 'n Play Sleeper were instructed to immediately stop using the product and contact Fisher-Price for a refund or voucher.
Johnson & Johnson's Asbestos-Containing Baby Powder
Cost: $5 billion to $10 billion
Nearly four decades after its Tylenol recall, Johnson & Johnson removed another potentially dangerous consumer product from shelves. In October 2019, the company recalled 33,000 bottles of baby powder after the Food and Drug Administration discovered evidence of asbestos, a known carcinogen, in one of the bottles, The New York Times reported.
Johnson & Johnson has long defended the safety of its baby powder and seemed to question the FDA's test results. Dr. Susan Nicholson, Johnson & Johnson's vice president of women's health, said during a conference call that the agency's report showed "an extremely unusual finding" that was "inconsistent with our testing to date."
Whether or not the powder is truly dangerous, the FDA findings are sure to be costly. Johnson & Johnson is facing more than 15,000 lawsuits from people who say baby powder and other talc-based products caused them to develop cancer. Analysts estimate these lawsuits could cost the company $5 billion to $10 billion. In addition, there could be incalculable costs to Johnson & Johnson's reputation and future sales.
"If people come to associate the company's signature product with deadly diseases, there will be huge spillover effects for its ability to market other products," David Noll, a law professor at Rutgers University, told The New York Times.
Bayer's Cancer-Linked Weedkiller
Bayer — which acquired Roundup weedkiller maker Monsanto in 2018 — agreed in June to pay more than $10 billion to settle tens of thousands of claims that the herbicide caused cancer, The New York Times reported. Despite agreeing to the record-making settlement, Bayer maintains that Roundup is safe and does not admit to any liability or wrongdoing.
Monsanto had previously been involved in three individual lawsuits with consumers who stated that the glyphosate used as the active ingredient in Roundup caused their cancer. In all three cases, the court ruled in the plaintiffs' favor.
However, whether there is a direct link between glyphosate and cancer remains unclear. In 2015, the International Agency for Research on Cancer stated that glyphosate could "probably" cause cancer. But a study of American agricultural workers conducted by the National Institutes of Health found no association between glyphosate and overall cancer risk.
Part of Bayer's settlement — $1.25 billion — will be used to establish an independent expert panel to determine if glyphosate can cause cancer, and if so, the minimum dosage or exposure level that is dangerous.
More From GOBankingRates
Photo disclaimer: Photos are for representational purposes only.
About the Author