Have An Older Verizon Cell Phone Plan? Your Rates Are Likely Going Up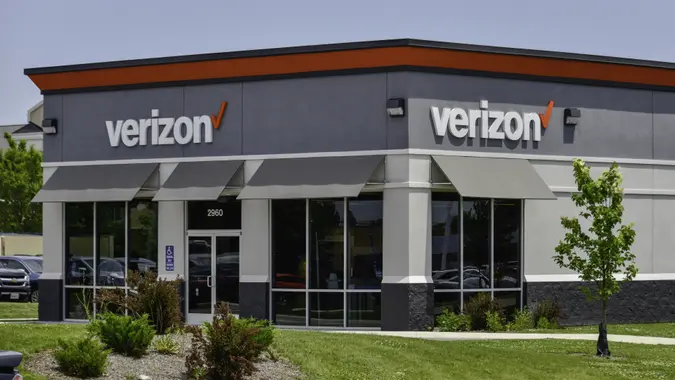 RiverNorthPhotography / Getty Images
Verizon recently confirmed to CNN that they will soon be adding a surcharge for any customers still hanging on to one of their legacy unlimited data plans. That includes anyone subscribed to the Beyond Unlimited, Beyond Unlimited 55+, Go Unlimited and Verizon Unlimited plans.
In a bid to get customers upgraded to the brand's latest (and more expensive) 5G offerings, Verizon will start instituting an extra $2 fee for anyone who hasn't upgraded yet. Per the article, the extra charge will go into effect on April 10. 
The company issued a statement that reads, "Customers who are currently on — or choose to stay on — older Unlimited postpaid wireless plans from seven years ago will be notified of a new rate plan adjustment by email, direct mail and in their next bill to account for the added cost of maintaining these legacy plans."
Verizon has been touting their 5G Get More and 5G Start plans as offering more choice and flexibility as part of an ongoing effort to ramp up its customer base. Per Statista, the company has roughly 143 million subscribers, though that pales in comparison to AT&T's 201.7 million subscribers. Further, CNN noted Verizon's shares were down 30% over the course of 2022.
According to U.S. News & World Report, there's quite a stark difference between Verizon and AT&T's plans, which may be one big reason why AT&T is attracting more customers. While AT&T's most basic plan costs $25 and up per month, Verizon's cheapest is $65 per month. When it comes to unlimited data plans, AT&T is $85 and up whereas Verizon is $100 per month.
Make Your Money Work Better for You
CNN reported that AT&T did a similar "older plan" rate adjustment last year, adding $6 per individual line and $12 for family plans that were grandfathered in. Verizon followed with the same prices hikes at that time.
Other competitive cell phone plans include Mint Mobile, which offers a $30/month unlimited data plan, and T-Mobile, which offers the same for $50/month, per U.S. News & World Report.
More From GOBankingRates