How These 10 Chain Restaurants Are Doing in the Continuing COVID-19 Pandemic

7 min Read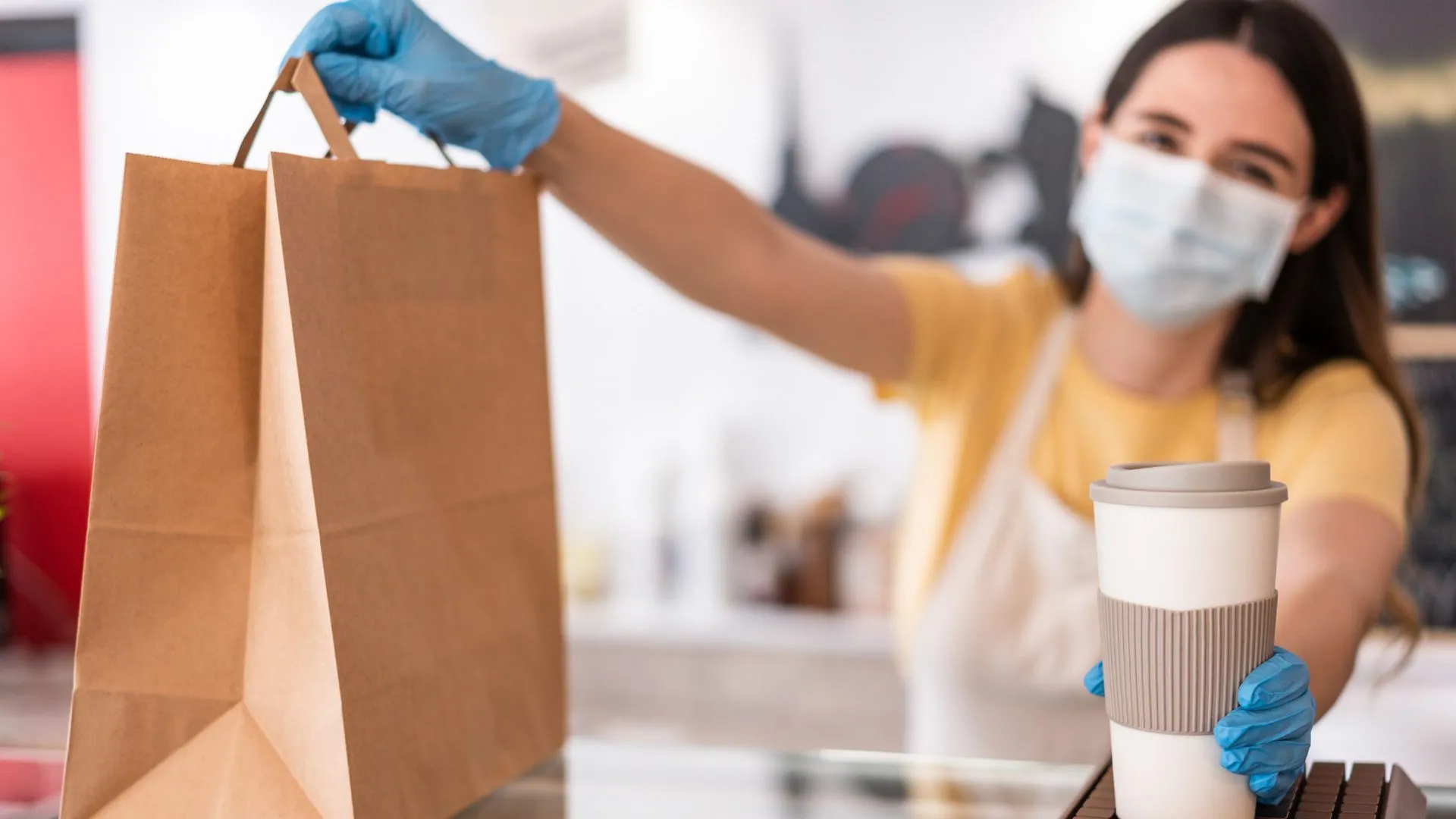 It's no secret that the restaurant business has suffered immensely over the past year. Sales for the restaurant and food service industry plummeted by $240 billion in 2020, according to the National Restaurant Association 2021 State of the Restaurant Industry Report.
2021 Small Business Spotlight: Don't Miss Out on Nominating Your Favorite Small Business To Be Featured on GOBankingRates — Ends May 31
Additionally, almost 80,000 U.S. restaurants have shuttered for good, according to a recent report from Dataessential. And when it comes to independent restaurants versus chain restaurants, chain restaurants have fared worse.
According to the Dataessential report, chain restaurants, other than those with more than 501 units, have shut down permanently at a higher rate than independently owned restaurants. And among chain restaurants, those with 51-100 units reflected the highest permanent closure rates, according to the report.
Read: 18 Restaurant Chains That Have Filed for Bankruptcy
Additional Dataessential findings are that French and mixed-ethnicity restaurants have suffered the highest permanent rate of closure, while burger and Thai restaurants have seen the lowest permanent closure rates during the pandemic, which means that your favorite burger chain might be doing just fine.
To get a real-world perspective on the situation, here's a look at 10 popular chain restaurants and how they're faring during the ongoing pandemic.
Last updated: April 8, 2021
Make Your Money Work Better for You
McDonald's
McDonald's is one of those chain restaurants that's too big to fail. While the home of the Big Mac has lost sales since the pandemic began and closed 173 locations, the chain's fourth-quarter 2020 report numbers reflect a 5.5% increase in U.S. same-store sales. Additionally, McDonald's has effectively leveraged technology to bolster marketing efforts on TV and social media. Plus, the chain launched celebrity-collaboration meal deals, which included customer incentives when ordering via the McDonald's app. Other improvements, such as focusing on a limited menu and increasing drive-thru speed have also helped McDonald's remain at the top of the fast-food heap. Analysts expect the chain's efforts to stay ahead of the game during the pandemic to bolster its performance in 2021.
Dunkin'
Dunkin' Donuts' 687 store closures made a small dent in the chain's thousands of locations, which currently stands at a little over 9,000. But things are looking up. Dunkin's same-store sales spiked 2.8% in fourth-quarter 2020. A plant-based sausage sandwich — added to its menu in November 2020 — and the chain's cold brew and espresso sales are what it believes drove the increase.  Additionally, the company tried out some creative marketing strategies, such as an online pop-up shop for the holidays that offered candles with menu-based scents.
Find Out: Creative Ways Small Businesses Stayed Open the Past Year
Burger King
Burger King doesn't seem to be faring as well among its fast-food competition — aka McDonald's. The chain has seen 319 store closures since the pandemic began versus McDonald's 173. Additionally, same-store sales fell 7.9% in the fourth quarter of 2020, while the golden arches' same-store sales rose 5.5%. Even so, Burger King's parent company, Restaurant Brands International, has big plans to boost sales. It's already started installing digital menu screens at select Burger King locations, which feature contactless payment methods, integrated loyalty programs and predictive-selling tech that will recommend items from BK's menu depending on factors like the time of day, the weather and items that happen to be trending.
More: Biggest Product Flops From 20 Major Companies
Make Your Money Work Better for You
Wendy's
Even though one of Wendy's largest operators, NPC International, announced it had filed for Chapter 11 bankruptcy in July 2020, Wendy's is still going strong. The chain opened 150 new units last year and ended 2020 with 6,800 locations worldwide. Wendy's same-restaurant sales were up 4.8% in the U.S. during the fourth quarter of 2020.  Plus, the chain has found a new source of revenue from its breakfast menu items it introduced in March 2020: Breakfast sales soared to 7% in the fourth quarter of 2020 with a goal of those product sales bringing in 10% of total sales by the end of 2022.
Subway
Subway reigns as one of the hardest-hit restaurant chains. It closed 1,557 stores in 2020. At its peak in 2013, the company had over 27,000 locations, which has dipped to about 22,000 currently, according to Restaurant Business. Unfortunately, sales have been lagging during the pandemic for the sandwich chain. The company reported -68% same-store sales in March 2020. In recent years, successful marketing campaigns have escaped the brand. It's never been able to find the success it had with its value-based $5 footlong special. The company brought the $5 footlong back in 2020, but you had to buy two to get the special pricing.
IHOP
IHOP has faced closures as well, mainly because of a decline in casual restaurant dining coupled with the strain of the pandemic. One of its franchisees, CFRA Holdings, filed for bankruptcy in May 2020 and closed all of its 49 locations in North Carolina, South Carolina, Tennessee and Virginia — 41 of which were acquired by another party and reopened. Then, in October 2020, IHOP announced 100 additional possible closures. Same-store sales were down 30.1%, according to the chain's earnings report for fourth-quarter 2020. And by the week of Feb. 21, 2021, same-store sales were still lagging by 27.2%.
Make Your Money Work Better for You
Chick-fil-A
Chick-fil-A is a superstar among chain restaurants for many reasons, including its superior customer service. But there's more — according to MBLM's most recent Brand Intimacy COVID Study, the chicken chain ranks first among its competition for creating a positive emotional connection with consumers. So it's not really a surprise that reports of permanent, pandemic-related Chick-fil-A closings are nonexistent. Plus, Chick-fil-A does not release sales figures because it's a private company, which means there's no same-store sales data to report recent losses or gains.
More: Chick-fil-A and 23 More Companies With Surprisingly Great 401(k) Plans
Taco Bell
Taco Bell is another restaurant chain that has fared well during the pandemic. It opened just over 200 additional stores in 2020. The chain also recently announced that it's hiring 5,000 employees nationwide via outdoor and drive-thru "hiring parties" in keeping with COVID-19 social distancing recommendations. Same-store sales rose 1% in fourth-quarter 2020. Taco Bell is inspiring franchisees with its new "Go Mobile" restaurants which feature a smaller dining room and a second drive-thru lane that's reserved for people who order on the chain's app. Plus, the restaurant chain plans to expand its growth by 35% to 10,000 locations by the end of the decade.
More: Surprise: Taco Bell Is Now in the Business of Startups
KFC
KFC is also faring well. While hundreds of locations were shuttered in the United Kingdom, only one U.S. store closure made headlines in 2020 — a KFC and Taco Bell hybrid restaurant in Kodiak, Alaska — which was not pandemic-related. Same-store earnings rose 8% during fourth-quarter 2020, and new restaurants are featuring a smaller dining footprint and an enhanced drive-thru experience. The chain also recently introduced a new chicken sandwich to entice customers, which includes a double-breaded, quarter-pound crispy chicken breast on a brioche bun with a choice of the Colonel's spicy sauce or mayo and pickles.
Make Your Money Work Better for You
Jack in the Box
Last, but not least, is Jack in the Box. Same-store sales for franchises grew 12.4% during fourth-quarter 2020. And while the burger chain reported its highest sales in almost 30 years, that doesn't mean all of its locations are immune to closures. In fact, 57 locations in Missouri and 13 in Illinois reportedly filed for bankruptcy in February, but all of the locations may not necessarily close. And it seems Jack in the Box has new marketing plans on the horizon. It recently hired Ryan Ostrom, who has successfully worked with retailers and restaurants, such as KFC, as its new chief marketing officer.
More From GOBankingRates
About the Author