How Billionaires Musk and Bezos' $120M Rivalry Over 'Affordable, High-Performance' Internet Satellites Could Be Your Financial Gain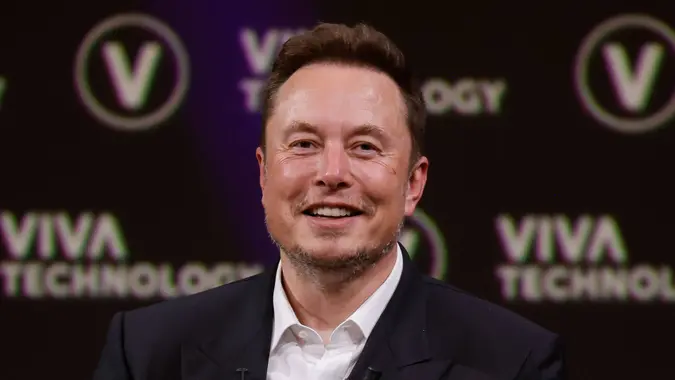 ROMUALD MEIGNEUX/SIPA/Shutterstock / ROMUALD MEIGNEUX/SIPA/Shutterstock
Amazon executives recently announced that the company will invest $120 million into a new satellite processing facility for its Project Kuiper program at the Kennedy Space Center in Florida. Project Kuiper is a planned constellation network of over 3,200 satellites in low-Earth orbit that will provide "fast, affordable broadband to unserved and underserved communities around the world," similar to Elon Musk's Starlink.
According to a company statement released on July 21, the space will be used to prepare and integrate Kuiper satellites with rockets from Blue Origin and United Launch Alliance. This stems from a partnership with Space Florida's Spaceport Improvement Program, a matching investment initiative to boost spaceport infrastructure. This is one of several investments by Amazon to drive innovation and job growth in the state of Florida.
"We have an ambitious plan to begin Project Kuiper's full-scale production launches and early customer pilots next year, and this new facility will play a critical role in helping us deliver on that timeline," said Steve Metayer, vice president of Kuiper Production Operations, per TheStreet.
Project Kuiper will begin satellite production at a manufacturing facility in Kirkland, Washington, by the end of the year. The new facility in Florida will receive satellite shipments and conduct final preparations ahead of launches. In addition to the $120 million investment in new construction and equipment, Amazon is creating 50 new jobs on the Space Coast.
Amazon will begin production launches and early enterprise customer pilots in 2024.
Make Your Money Work Better for You
The company revealed images of Kuiper's terminals in three sizes at the Satellite 2023 conference in Washington, and it expects to manufacture the standard terminal for less than $400 each, PC Magazine reported. The same terminal is smaller and lighter than Starlink's current receiver, and PC Magazine noted that — unless there's a significant markup — it should undercut Starlink's $599 price.
More From GOBankingRates