5 Industries That Experienced a Surprise Boom Despite COVID-19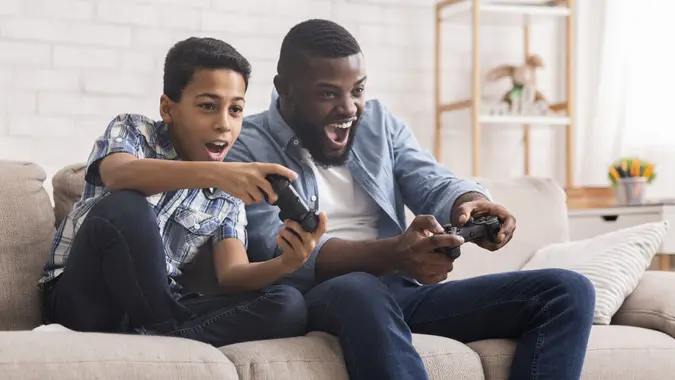 Prostock-Studio / iStock.com
One of the silver linings to come out of the COVID-19 pandemic has been watching businesses experience unusual sales booms. Prior to the pandemic, it was easy to take for granted companies that sold board games or offered videoconferencing tools. In the early lockdown months of 2020, however, these businesses suddenly faced overwhelming demand for their offerings. Many companies were able to turn an unprecedented time into a moment where they could meet consumer needs and earn a profit. 
Around two years into the pandemic, let's check back in with the unexpected businesses that continue to thrive during hard times.  
At-Home Entertainment 
What happens when you can't go out for entertainment? You bring entertainment home! Amid COVID-19, sales shot up for board games and puzzles that could entertain the whole family. 
Chess experienced a massive resurgence during the pandemic, thanks in part to the Netflix hit series "The Queen's Gambit." Just weeks after "The Queen's Gambit" premiered in October 2020, sales of chess sets grew by 125% after previously growing by 25% in the last year before the show was released.
Make Your Money Work Better for You
Video games also experienced an uptick in popularity. As of Septmeber 2020, in the year to date, $29.4 billion worth of video games were sold in the United States. As vaccinations started to roll out in 2021, video game sales showed no signs of slowing down. According to the NPD Group, brick-and-mortar sales reached $5.6 billion in March 2021. This is an 18% increase in sales from the year prior. Hardware spending — think consoles like PlayStation 5 or Xbox Series X — increased too, with the year to date in hardware sales totaling $1.4 billion, as of April 2021. This is an 81% increase compared to the same time in 2020!
Furniture Sellers
Spending more time living and working at home has given millions of Americans the chance to create comfortable spaces. 
Furniture sales boomed in 2021, with an estimated $11.3 billion spent at furniture and home furnishing stores in February 2021. Furniture sales in 2021 were up 12% from 2020 as demand was on the rise for beds, desks, sofas, chairs and outdoor patio furniture. While the furniture industry remains strong in the retail sector, it is currently working its way through 2022's ongoing predicaments of supply chain and shipping issues.
Make Your Money Work Better for You
Discover: 10 Affordable Ways To Upgrade Your Living Room
Professional Cleaning Services
The early days of COVID-19 emphasized cleanliness in every possible space and surface. Cleaning supplies, including disinfectant sprays, wipes and bleach, sold out quickly in stores and online. As offices and storefronts began gradually phasing into reopening in late 2020 and early 2021, part of the new normal meant a shift in cleaning standards. 
Businesses started employing and spending more on cleaning crews and professional cleaning services to ensure cleaner workspaces. The U.S. professional cleaning services market is expected to grow at a compound annual growth rate of 6% from 2021 until 2026. Additionally, green cleaning technology will continue trending in popularity. Contributing factors to the growth of the market include special chemicals, equipment and techniques found in sustainable washing agents. 
Remote Work Software and Videoconferencing Tools
Remote work software and videoconferencing tools like Slack and Zoom did exist prior to the pandemic. However, their use became much more widespread as the world quickly transitioned to work from home in early 2020. Remote work software made it possible for teams to stay connected to their colleagues and remain productive. It also turned many software companies into household names with mega earnings. Slack's total revenue in the fourth quarter of 2020 was $181.9 million, an increase of 49% year-over-year. In 2021, Zoom anticipated sales would rise to more than 40% that year and expected to reach $3.7 billion. 
Make Your Money Work Better for You
While the future of work remains ever-changing, technology has played a key role in its transformation. Software and tools are making it possible for all to embrace agility and receive flexibility in their work lives.
Find Out: These 10 Companies Are Expected To Have the Most Remote Job Openings in 2022
Wine
The initial closure of bars in 2020 meant an increase in alcohol sales at liquor stores. Drink ingredients, like bitters, cherries and tonic water, were also accounted for in these sales as these ingredients gave individuals the chance to channel their inner mixologist from home.
Despite the pandemic, wine truly popped its cork in sales. In a press release from the Wine Institute, California wineries reached $40 billion in 2020 with 240.3 million cases of wine being shipped within the U.S. The total number of wine shipments to the U.S. from California, other states and foreign producers reached 435.1 million cases in 2020, making the U.S. the fourth-leading wine producer worldwide and the world's largest wine market. 
What does the state of wine look like in 2022? According to the Wine Industry Trends and Report 2022 from Silicon Valley Bank, the overall wine market did experience some losses to spirits in 2021. However, the premium wine segment continues to prosper. Premium wine sales enjoyed 21% growth in 2021, the highest since 2007, and another strong year in sales is anticipated for 2022.
Make Your Money Work Better for You
More From GOBankingRates
Make Your Money Work Better for You