Johnson & Johnson Stock Drops Post Vaccine Announcement, Novavax's Shoots Up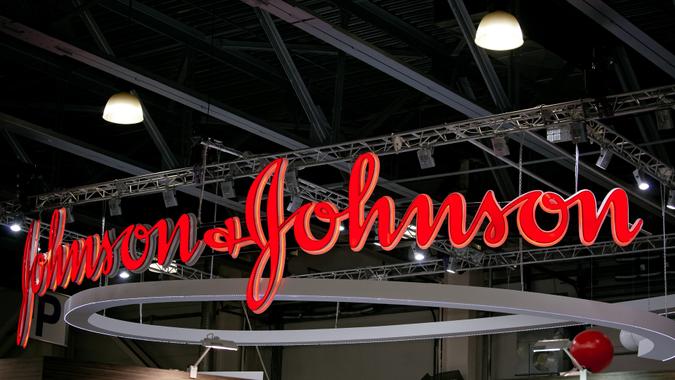 Alexander Tolstykh / Shutterstock.com
Both Johnson & Johnson (NYSE: JNJ) and Novavax (NASDAQ: NVAX) announced their phase 3 trial results for their COVID-19 vaccines today. Johnson & Johnson's single-shot vaccine candidate is 66% effective overall at preventing moderate to severe COVID-19, the company said in a statement. Novavax said in a statement that its COVID-19 vaccine candidate had an 89.3% efficacy rate in a U.K. trial.
See: Robinhood Blocks Traders on Reddit and Beyond from Buying GameStop Stock – Make Sense of the Market Mayhem
Find: COVID Antibody Treatments Show Potential as Vaccine Roll-Out Stumbles; Regeneron Stock Soars
Johnson & Johnson Vice Chairman of the Executive Committee and Chief Scientific Officer Paul Stoffels said in a statement that the results "with a single-shot COVID-19 vaccine candidate represent a promising moment. The potential to significantly reduce the burden of severe disease, by providing an effective and well-tolerated vaccine with just one immunization, is a critical component of the global public health response."
The company, which announced its fourth-quarter and full-year 2020 results earlier this week and beat analysts' expectations, saw its shares slide today following the announcement. The stock dropped 3.4% mid-morning.
Make Your Money Work Better for You
See: Johnson & Johnson Beats Expectations, Says Will Have COVID Vaccine Info "Soon"
Find: When Can You Get the COVID Vaccine? Here's What We Know So Far
Novavax, with its 89.3% efficacy, also said that it was the "first to demonstrate clinical efficacy against COVID-19 and both U.K. and South Africa variants."
"These are spectacular results, and we are very pleased to have helped Novavax with the development of this vaccine," Clive Dix, chair, U.K. Vaccine Taskforce, said in a statement. "The efficacy shown against the emerging variants is also extremely encouraging. This is an incredible achievement that will ensure we can protect individuals in the UK and the rest of the world from this virus."
Following the announcement, Novavax's shares were up 56% mid-morning.
More From GOBankingRates: