Moms Who Made a Fortune in Business

9 min Read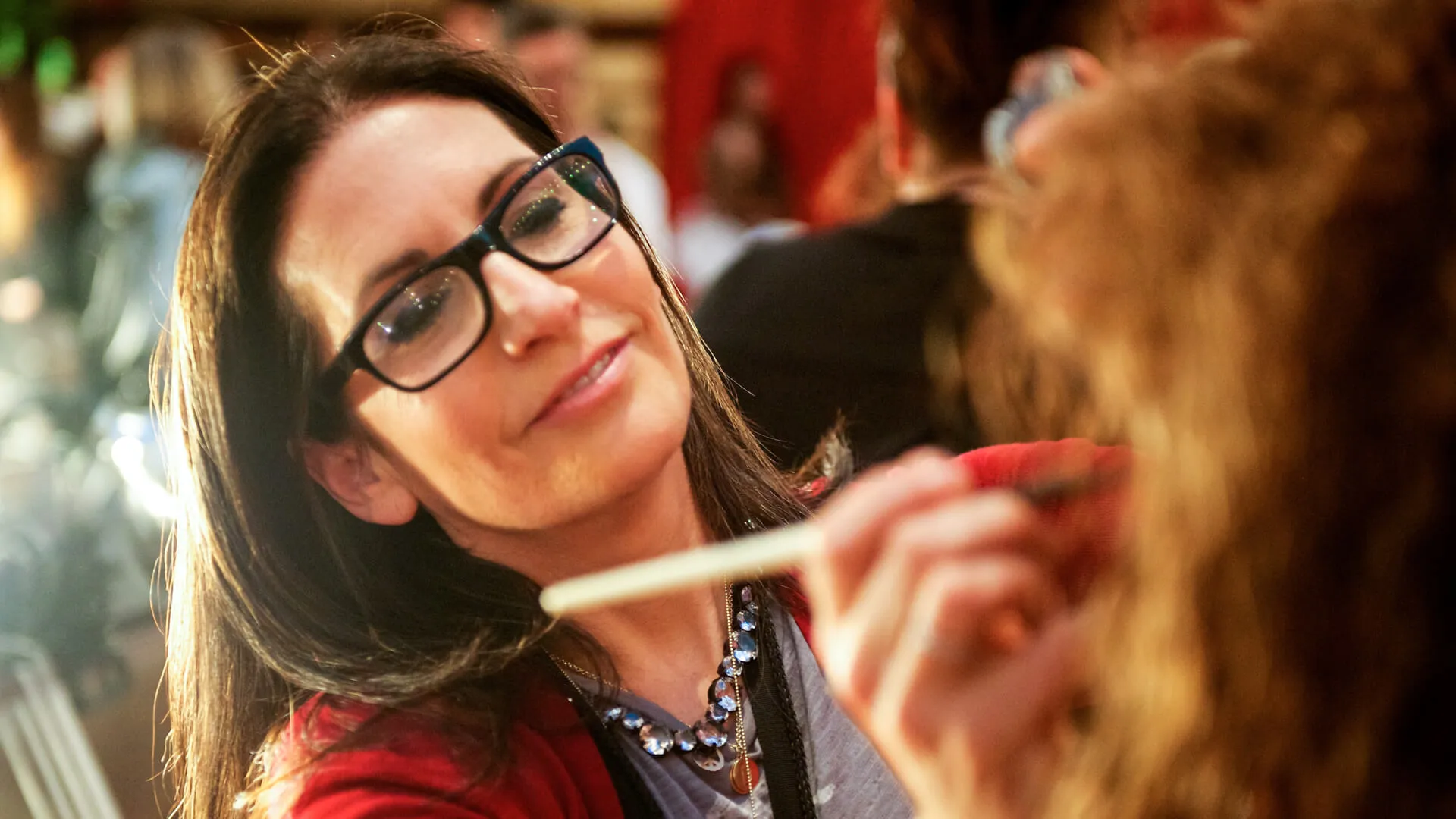 Make Your Money Work Better for You
1. Mary Kay Ash — Mary Kay
Once housed in a 500-square-foot store in Dallas, Mary Kay has become a global skincare brand and a household name to boot. Moreover, its founder, Mary Kay Ash, is considered one of America's greatest woman entrepreneurs.
After working in direct sales for years, Ash launched her own company in 1963 with $5,000 in savings and help from her 20-year-old son, Richard Rogers. Today, Mary Kay is a multibillion-dollar corporation with a line of more than 200 products and a global sales force consisting of more than 3 million women. Ash died in 2001 but is still known as a trailblazer for helping countless women become their own bosses.
2. Debbi Fields — Mrs. Fields
A staple in many malls, Mrs. Fields has been serving some of America's best cookies since 1977. With more than 300 retail locations in the U.S. and abroad, Mrs. Fields is one of the world's best-known cookie brands, beloved by shoppers everywhere. And it all started with Debbi Fields' love of cookies and a bet with her husband.
As a young mom, Fields opened Mrs. Fields' Chocolate Chippery in Palo Alto, Calif., with a goal of selling $50 worth of cookies on her first day. Instead, she sold $75 worth of cookies. Over the years, this mother of five daughters — and stepmother of five more children — turned her cookie store into a $450 million company, counting her amongst some of the richest women in history.
3. Julie Aigner-Clark — Baby Einstein
A company offering toys and multimedia products for young children, Baby Einstein was founded more than 15 years ago by Julie Aigner-Clark. As a new mom, Aigner-Clark wanted toys that would "enrich the play experience between her and her baby daughter," but could not find any. And so, came the idea for Baby Einstein.
To help get her idea off the ground, Aigner-Clark invested $15,000 to create her first videos and then marketed it to retailers at trade shows, according to Forbes. One retailer took a chance and bought 100 videos, which sold out in just two days. In Baby Einstein's first year, the company made $100,000 in sales.
Within five years, this powerful female executive was able to turn Baby Einstein into a $22 million company, which she sold to The Walt Disney Company in November 2001.
Make Your Money Work Better for You
4. Victoria Knight-McDowell — Airborne
An herbal supplement that provides immune support, Airborne was created by a teacher who wanted to avoid catching colds from her students. In the late 1990s, Victoria Knight-McDowell, along with her husband, worked to develop a natural formula for boosting immunity.
By 2000, Knight-McDowell was able to quit her teaching job to focus on her Airborne business and the care of her young son. Following an appearance on "The Oprah Show" in 2004, Airbourne sales spiked to $67 million, more than triple what Knight-McDowell forecasted. In 2012, McDowell sold the company to Schiff Nutrition.
5. Funlayo Alabi — Shea Radiance
Shea Radiance exists because Funlayo Alabi was searching for a natural way to treat her son's eczema. This entrepreneur mom turned to shea butter — a common healing balm from her youth in West Africa. After seeing successful results, she started making more creations with shea and other natural ingredients.
In 2008, Alabi officially launched Shea Radiance and began selling at farmers' markets and pop-up shops. Shea Radiance now boasts more than 20 skin and hair products.
6. Bobbi Brown — Bobbi Brown Cosmetics
This well-known makeup and skincare line bears the name of its creator, Bobbi Brown. A makeup artist working in New York, Brown decided to create her own line of natural-looking lipstick shades.
She started the company in 1991 with $10,000 and a line of 10 lipsticks, which was first sold at Bergdorf Goodman. Four years later, make-up giant Estée Lauder bought Bobbi Brown Cosmetics for an undisclosed price, while allowing Brown to stay in an active role.
Brown is now a mother of three, and the business she built is one of the most successful makeup artist brands founded by a woman. Bobbi Brown Cosmetics are sold in over 70 countries. In December 2016, Estée Lauder announced that Brown would leave the brand behind to venture out into other career opportunities.
Make Your Money Work Better for You
7. Sheila Lirio Marcelo — Care.com
Launched in 2007, Care.com connects families with reputable caregivers, including babysitters, senior care providers and pet sitters. The company was created by Sheila Lirio Marcelo, a mom of two who was struggling to find people to help with her children and aging parents.
After receiving $5 million from a financing round led by Matrix Partners, Marcelo got Care.com up and running. The business is now a successful publicly traded company that boasts 27.3 million members in its online marketplace. In 2017, the company brought in $10.7 million.
8. Rebecca Matthias — Destination Maternity Corporation
Destination Maternity Corporation, a leading retailer of maternity apparel, is sold through its Motherhood Maternity, A Pea in the Pod and Destination Maternity brands. The $500 million public company got its start in 1982 when Rebecca Matthias was pregnant with her first child and couldn't find work-appropriate maternity clothes.
Using $10,000 in savings, Matthias and her husband launched the company through a catalog under the name Mothers Work. She now has three children and has retired as president of the company.
Must-Read: Mother's Day Spending By the Numbers
9. Rosie Herman — One Minute Manicure
Rosie Herman left her job as a manicurist to be a stay-at-home mom to her twin daughters. However, while caring for her children, she noticed that her skin had become extremely dry. Unable to find a product that worked effectively, Herman created her own.
After borrowing money from her sister, Herman made 10 jars of her product, which she called "Mommy's Magic." As the product grew in popularity, orders started coming in from salons. Now called One Minute Manicure, this product helped Herman build an international business empire.
10. Melissa Kieling — PackIt
Leave it to a mom to create a better way to keep kids' lunches cool. After listening to her children's complaints that the blueberries she packed for lunch got warm and mushy during the day, Melissa Kieling created a freezable lunch bag by pinning together quilted ice packs and part of a shower curtain. She then had a dry cleaner sew her creation together.
After seeing the product's utility, Kieling's friends pitched in $200,000 to produce a batch of 5,000 bags. Now Kieling's PackIt line — which includes bags for wine, picnics, groceries and baby bottles, along with the original lunch cooler — is sold in stores such as Target, Whole Foods and Bed Bath & Beyond. PackIt's revenue topped at $17.2 million in 2015.
Make Your Money Work Better for You
11. Lisa Price — Carol's Daughter
This multimillion-dollar hair and beauty company had humble beginnings in Lisa Price's kitchen. With just a $100 investment, Price started selling her natural skincare products in 1993 at craft fairs and flea markets. The mom of three named her business after her own mother, Carol.
Today, Carol's Daughter products are sold at major retailers like Target, as well as in specialty beauty stores and on HSN. They even have a following among celebrities like Will Smith and Jada Pinkett Smith. In 2014, L'Oreal USA purchased the company. At the time that L'Oreal acquired Carol's Daughter, the beauty company had net sales of $27 million.
12. Amanda Steinberg — DailyWorth
The brainchild of Amanda Steinberg, DailyWorth is an online personal finance resource aimed at women. Steinberg was earning a six-figure salary as a computer programmer but wasn't succeeding financially because of unwise financial decisions. When she couldn't find useful fiscal advice in traditional publications, she decided to create DailyWorth to help others in her position.
Steinberg launched the DailyWorth site and newsletter in 2009, the same week her second child was born. DailyWorth's newsletter has more than 1 million subscribers.
13. Liz Lange — Liz Lange Maternity
Liz Lange actually launched her creative line of maternity clothing in 1997, the year before her first child was born. Popular for years among celebrities, Liz Lange Maternity became accessible to a broader range of consumers after the company launched an apparel line for Target in 2002.
14. Kara Goldin — Hint
Hint is a popular fruit-infused water featuring no sugar, sweeteners or calories. Former vice president at AOL and mother of three, Kara Goldin created the product while looking for an alternative to diet sodas.
Funded with $50,000 of savings, Hint was founded in 2005. Today, the healthy beverage is sold in stores across the country including Whole Foods, Target and Walmart thanks in part to notable investors including singer John Legend. In 2016 Hint's revenue was estimated at $90 million.
Make Your Money Work Better for You
15. Lisa Stone — BlogHer
In the world of blogging, BlogHer is big business. A media site offering the latest news and trends, BlogHer also hosts an annual conference that is one of the largest gatherings for female online content creators.
One of the company's co-founders, as well as its former CEO, Lisa Stone is a mom of three. With Stone on board, BlogHer.com has been on the ForbesWoman Top 100 Websites for Women in 2010, 2011 and 2012. In 2014, SheKnows Media bought BlogHer.
In 2018, Stone became the Chief Strategy Officer at Ellevest, an online investment company targeted for women.
Click to find the best and worst side jobs for stay-at-home moms and dads.
Photo Disclaimer: Please note photos are for illustrative purposes only. As a result, some of the photos might not reflect the businesses listed in this article.

Taylor Bell contributed to the reporting for this article.
About the Author