Companies That Had Their IPOs in 2017: How Are They Doing Now?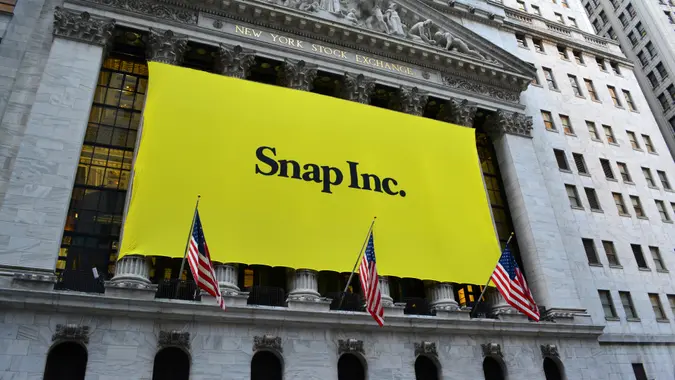 vivalapenler / Getty Images
Five years have passed since the initial public offerings of 2017 went public, and what a half decade it's been. The companies that hit the stock market that year launched during a yearslong bull market that felt like it would never end — until it ended. 
Looking To Diversify in a Bear Market? Consider These 6 Alternative Investments
The pandemic crashed the market, but only briefly before roaring back to gain record high after record high. Then, once again, the good times stopped rolling when a suffocating bear market smothered stocks in every sector in 2022. 
So, after five years, where are they now? 
The following is a look back at some of the companies that had their IPOs in 2017. Their stories show just how differently some companies adapt to changing market conditions and the rigors of time. There are a few big winners, a whole lot of losers and a few cautionary tales of companies that aren't even companies anymore.   
What Companies Went Public in 2017? 
Many of the companies that went public in 2017 were tech stocks that now trade on the Nasdaq. But that year's graduating class was spread across every sector of the economy. Here's a look at those that got top billing and how they've been performing since. 
Blue Apron (APRN)
IPO Date: June 29, 2017
IPO Price: $10
Stock Price as of Sept. 29: $5.56
Return Since IPO: -44.4%
Blue Apron is a fresh ingredient and recipe delivery service designed to help at-home cooks make healthy and delicious meals. The IPO was one of the most hotly anticipated IPOs of 2017, but the company went public just weeks after Amazon announced it was entering the grocery space with the purchase of Whole Foods. Shareholders have been mostly disappointed, but on Sept. 28, InvestorPlace reported that the stock gained 24% in a single trading day as the company launched a turnaround plan and benefited from a short squeeze.
Netshoes (NETS)
IPO Date: April 12, 2017
IPO Price: $18
Stock Price as of Sept. 29: N/A
Return Since IPO: N/A
Netshoes is a Brazilian retailer focusing on shoes, fashion and beauty products. The company went public at $18 per share, which was at the low end of the expected $18 to $20 range. That's usually a negative indicator, and this time was no different. NETS never gained traction, and by August 2018, Goldman Sachs was shopping around for investors to inject the foundering company with cash. In April 2019, Brazilian retailer Magazine Luiza agreed to buy Netshoes for about $62 million — just $2 per share, Reuters reported.
Tintri (TNTR)
IPO Date: June 30, 2017
IPO Price: $7
Stock Price as of Sept. 29: N/A
Return Since IPO: N/A
Red flags were flying before Tintri even went public, as the enterprise cloud company slashed its expected pricing range from $10.50-$12.50 down to $7-$8. Additionally, it reduced the number of shares offered from 8.7 million to 8.5 million. The stock hit the skids in early September 2017, after reporting earnings for the first time since going public. Tintri's third-quarter results were even worse, with the company reporting increasing losses and declining revenue. On July 10, 2018, a little more than one year after its IPO, Tintri went bankrupt and was delisted from the Nasdaq.
Snap (SNAP)
IPO Date: March 2, 2017
IPO Price: $17
Stock Price as of Sept. 29: $10.19
Return Since IPO: -40.06%
Snap is the parent company of Snapchat, the social media phenomenon that allows users to communicate with messages that self-delete after 24 hours. The pandemic was good to SNAP, as far-flung friends, co-workers and family members used the app to stay in touch. It peaked above $83 in September 2021, but the highs wouldn't last. The stock lost nearly 80% of its value in 2022, and in August of this year, the company announced it was laying off 20% of its workforce.
Redfin (RDFN)
IPO Date: July 27, 2017
IPO Price: $15
Stock Price as of Sept. 29: $5.94
Return Since IPO: -60.4%
Dubbed "the Apple of real estate" by its own CEO, Redfin stock sprinted out of the gate. Priced at $15 on July 27, 2017, the stock popped 44% on its first trading day. When the housing market was red hot, so, too, was Redfin, which peaked near $97 in February 2021. As the market cooled, however, Redfin cooled right along with it. Rising interest rates and Treasury yields sent the stock toward record lows in late September.
Roku (ROKU)
IPO Date: Sept. 28, 2017
IPO Price: $14
Stock Price as of Sept. 29: $56.78
Return Since IPO: +305.57%
Roku was another highly anticipated IPO for 2017, but unlike some others that fizzled, Roku has soared since pricing at $14 per share on Sept. 28. The stock jumped 67% on its very first trading day and went on to become a darling of the pandemic as the country stayed home and streamed. In February and July 2021, the company hit sky-high peaks of $468 and $471, respectively. Although it's still up, Roku has since lost nearly 90% of its all-time high value, but the company is hoping that an executive-level management shake-up will turn things around.
Appian (APPN)
IPO Date: May 25, 2017
IPO Price: $12
Stock Price as of Sept. 29: $41.15
Return Since IPO: +242.92%
Another one of 2017's best-performing IPOs, Appian soared over 25% on its first day of trading and continued to generate impressive gains — although it's way off from its peak above $226 in February 2021. The enterprise tech firm has a "low-code" development software platform designed to help companies automate their businesses and build unique applications. Competitors include Salesforce and ServiceNow, both of which are more established players in the industry. 
Alteryx (AYX)
IPO Date: March 24, 2017
IPO Price: $14
Stock Price as of Sept. 29: $57.28
Return Since IPO: +309.14%
Alteryx is a California-based data analytics firm that licenses a subscription-based platform to business analysts, helping them prep their data and become more productive. The stock rose 10.7% on its first trading day and peaked above $178 in July 2020. It's lost a lot of ground since then, but Seeking Alpha reports that a new management team is changing its trajectory as the company is back to wowing shareholders with excellent business momentum.
Okta (OKTA)
IPO Date: April 7, 2017
IPO Price: $17
Stock Price as of Sept. 29: $56.80
Return Since IPO: +234.12%
Okta priced its IPO at the top of its expected range, and the stock gained more than 38% on its first day of trading alone. The software company focuses on cloud security — specifically, helping employees sign in to their various cloud-based platforms securely. Way off its high of just under $292 in February 2021, Okta's pursuit of growth at all costs has led to crushing revenue losses that now total in the billions, although the stock is still way up since its IPO.
MuleSoft (MULE)
IPO Date: March 17, 2017
IPO Price: $17
Stock Price as of Sept. 29: N/A
Return Since IPO: N/A
MuleSoft stock gained more than 45% on its opening day, reaching a high of $25.92. The stock traded mostly sideways from its dramatic debut until its earnings report in February 2018, when the company surprised analysts and investors with upside earnings for the second quarter in a row — and the industry heavies took notice. On May 2, 2018, software giant Salesforce acquired MuleSoft as part of its Integration Cloud division.Shareholders were compensated with $36.00 in cash and 0.0711 of a share of Salesforce common stock.
AnaptysBio (ANAB)
IPO Date: Jan. 26, 2017
IPO Price: $15
Stock Price as of Sept. 29: $26.05
Return Since IPO: +73.67%
AnaptysBio is a clinical-stage biotechnology company based in San Diego. Clinical-stage companies are notoriously volatile because their fortunes hang on the success or failure of their developmental drug pipeline — and this one is no different. ANAB had been up over 735%, but it's been on a downward trajectory since its peak in March 2018. Most recently, the stock lost 15% in a single trading day on Aug. 31 when it announced it was discontinuing clinical development of one of its most promising products.
Smart Global Holdings (SGH)
IPO Date: May 24, 2017
IPO Price: $11
Stock Price as of Sept. 29: $16.47
Return Since IPO: +49.73%
Smart Global Holdings was one of the best-performing IPOs of 2017. The company itself is no new-age unicorn, having served the electronics industry with memory and storage solutions for over 30 years. It peaked above $35 at the tail end of 2021 but has suffered through the current bear market.
UroGen Pharma (URGN)
IPO Date: May 4, 2017
IPO Price: $13
Stock Price as of Sept. 29: $8.22
Return Since IPO: -36.77%
Much like its colleague on this list, AnaptysBio, UroGen Pharma is a clinical-stage biopharmaceutical company, meaning its fortunes, along with its stock price, ride on the approval or disapproval of future drugs. It peaked above $65 in May 2018 but has been on a downward slope ever since. It's showing some signs of life, however, as its most recent earnings report revealed strong growth and impressive progress in its clinical trials of a bladder cancer drug.
Calyxt (CLXT)
IPO Date: July 20, 2017
IPO Price: $8
Stock Price as of Sept. 29: $0.18
Return Since IPO: -97.75% 
Calyxt is a gene-editing agricultural company that modifies crops for farmers and consumers. Calyxt shares spiked immediately after its IPO, with the stock topping out at $31.89 per share. Since then, the only good news for shareholders is that they haven't lost 100% of their investment — but they have lost nearly 98%.
Veritone (VERI)
IPO Date: May 12, 2017
IPO Price: $15
Stock Price as of Sept. 29: $5.85
Return Since IPO: -61% 
Shareholders who participated in Veritone's IPO have endured a wild ride since May 2017. The artificial intelligence company's stock "broke," or closed below its IPO price, on its first day of trading. It fell into the single digits in October 2018, where it would remain through the start of the pandemic. VERI then soared to $47 in February 2021 before falling back down into single digits a little more than a year later in May 2022 — and things have only gotten worse since then. 
What Does It Mean?
It's common for hype and high hopes to surround IPOs. When companies go public, they're new, exciting and flush with cash, but as you can see, the wind doesn't always stay in their sails for long. If you're considering buying into an IPO, make sure you base your decision on the same factors that would drive any other investment in any other stock — not on hype and headlines.
John Csiszar contributed to the reporting for this article.
Data is accurate as of Sept. 29, 2022, and is subject to change.
Our in-house research team and on-site financial experts work together to create content that's accurate, impartial, and up to date. We fact-check every single statistic, quote and fact using trusted primary resources to make sure the information we provide is correct. You can learn more about GOBankingRates' processes and standards in our editorial policy.