How Much Is Snapchat Worth?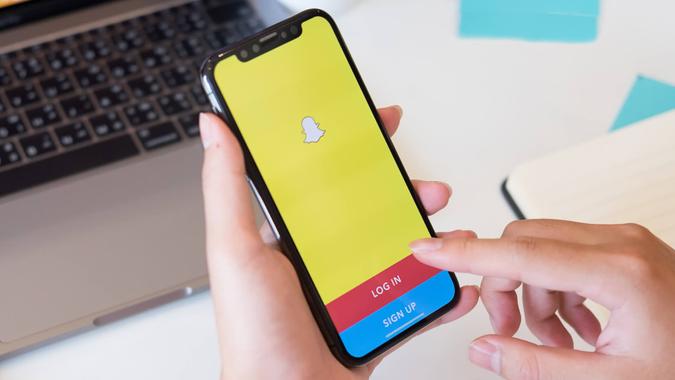 Mr.Whiskey / Shutterstock.com
Snapchat is a multimedia messaging app owned by Snap Inc. The app has seen its fair share of challenges in recent years — including a Federal Trade Commission charge that Snapchat misled users about its noted feature that photos and videos disappear "forever" once sent — but it is still one of the most popular social media apps among young people. Review the figures below to learn more about the company's market value and find out if it's a smart investment for you.
Click here to see how Snapchat has explored augmented reality for targeted marketing.
What Snapchat Is Worth
Snapchat Share Price, 52-Week Range
$10.50-$21.22
Snapchat Market Cap, 52-Week Range
$9.9B-$20B
2017 Revenue
$824.9M
2017 Profit
-$3.4B
GOBankingRates' Evaluation of
Snapchat Net Worth
-$4B
All information on 52-week range accurate as of June 19, 2018.
Snapchat Market Cap Range: $9.9B-$20B
When investors want to know the size of the company, they look at market capitalization, or the total dollar worth of the company's stock. To find this number, they multiply the number of outstanding shares by the current market price of one share. Snapchat's market cap low stands at $9.9 billion, and it has a market cap high of $20 billion.
The narrow range might indicate investors have a general idea of how Snapchat stock should be priced. But the fact that the company has been losing money for the last three years might be of concern.
Learn More About: Snapchat and Other Highly Anticipated IPOs
Snapchat Net Worth: -$4B
Although market cap gives you a sense of what the market values a company at, the number can be based on hundreds of factors, big and small, that boil down to market volatility. The GOBankingRates Evaluation of a company's net worth, however, considers figures like assets and revenue, using a company's income statements for the last three fiscal years to draw a conclusion of its value.
Based on Snapchat's revenue and profits from the last three years, Snapchat has a negative valuation of minus $4 billion.
Snap Faces User Experience Challenges
Snap Inc. went public in March 2017, raising $3.4 billion for its initial public offering. Its main products are Snapchat, the messaging app, and Spectacles, which manufacturers eyewear that doubles as cameras.
Although the company had a good opening day — Snapchat stock rose 44 percent that day — its ability to generate profit has been less than reliable. The company has been losing money for years due to operating costs, legal expenses and user growth.
As far as market forces go, Snapchat's user experience has incurred the wrath of celebrities like Rihanna and Kylie Jenner. Jenner's Snapchat dis in February 2018, for example, led to the loss of $1 billion in market value for Snap Inc.
Snapchat's CEO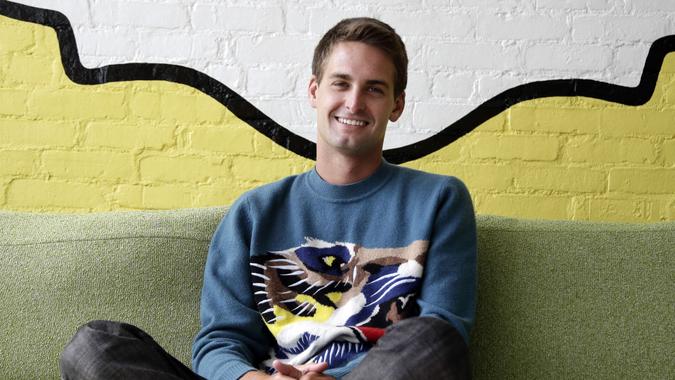 Snapchat CEO Evan Spiegel received a $637 million bonus in 2017, but recent developments mean his net worth, which is tied to Snap Inc.'s stock, is in jeopardy. Still, he appears mostly undaunted. When interviewed in June 2018 about facing competitors like Facebook, Spiegel said that "innovators win" and affirmed that the company was heavily invested in augmented reality.
More on Business
Methodology: The GOBankingRates Evaluation assesses a company's net worth based on the company's total assets, total liabilities, and revenue and net income from the last three years. Base value is established by subtracting total liabilities from total assets from the company's last full fiscal year. Income value is established by taking the average of the revenue from the last three full fiscal years, plus 10 times the average of the net profits from the last three full fiscal years, and then calculating the average of those two figures. The final GOBankingRates Evaluation number is the sum of the base value and the income value.