How the Newspaper Industry Is Profitable Today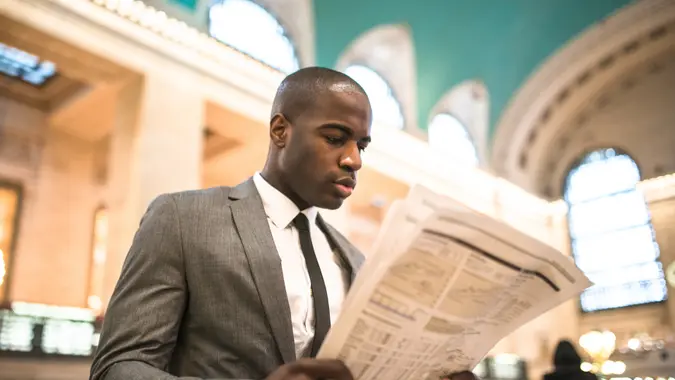 franckreporter / iStock.com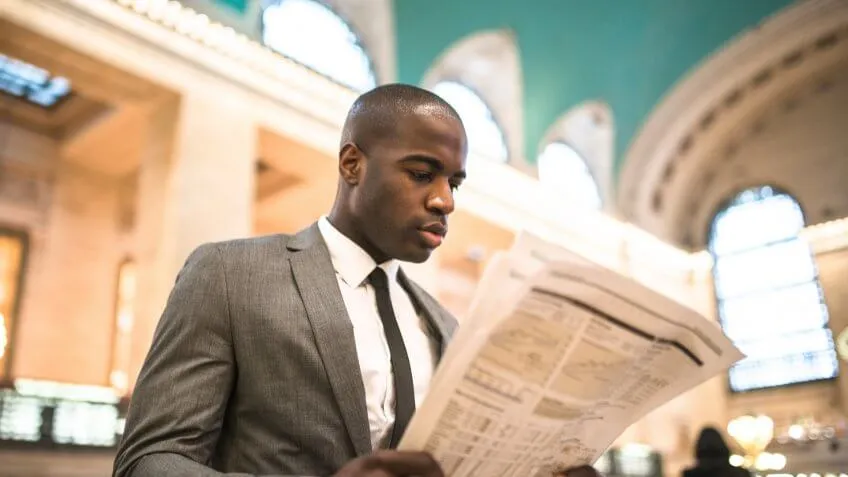 franckreporter / iStock.com
How do you catch your news? Do you walk onto your lawn each morning to collect your daily newspaper and read it with a cup of coffee? More likely, you just fire up your laptop or tablet while the coffee is brewing. Then again, your life might be so fast-paced and hectic that you get your news on the go via your smartphone.
With all these options, it's no surprise newspaper readership isn't what it used to be a few decades ago, and the industry is struggling to survive. In fact, more than 100 daily newspapers bit the dust between 2004 and 2014, according to the Pew Research Center's State of the Media 2016 report.
Still, the industry hasn't gone completely extinct. Some newspapers have been able to evolve with the rise of digital media. Here's a small glimpse into how this industry is still surviving in the online world.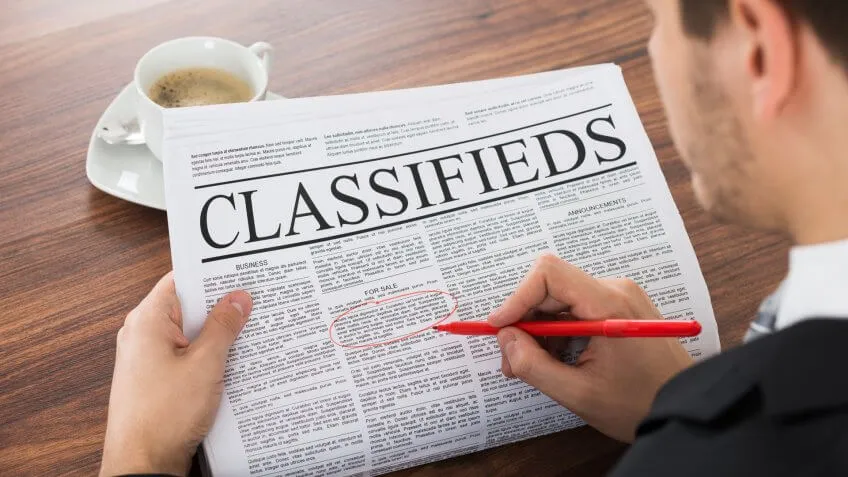 Andrey_Popov / Shutterstock.com
Newspapers Still Bring in Ad Revenue
Advertisers used to depend on print newspapers to market their products or services. But thanks to the internet, they have multiple options these days — and newspapers are financially feeling the consequences. Still, for some companies, like the New York Times, advertising remains a primary revenue source. In its 2016 annual report, the New York Times breaks down its advertising revenue as follows:
89% of advertising revenues come from display ads, both digital and in print versions of the newspaper.
5% of the newspaper's advertising revenues (both print and digital) are attributable to classified ads.
6% comes from "other" advertising, such as free-standing inserts, branded bags that deliver the newspapers and more.
Digital advertising revenue has held fairly steady since 2006, dropping by only 2 percent in 2015. In fact, digital advertising revenue increased from $1.2 billion in 2003 to $3.5 billion in 2014. And digital ads still contribute about 25 percent of advertising revenue for newspapers owned by publicly traded companies, according to Pew's 2016 report.
However, print advertising revenue is sinking faster and more radically than digital revenues, pulling the overall numbers down. Newspaper advertising revenue from print dropped a whopping $28.5 billion from 2003 through 2014, according to Pew's 2015 State of the Media report. In 2015 alone, non-digital advertising fell 10 percent.
When you combine digital and print, total advertising revenue fell roughly 8 percent from 2014 to 2015 — its largest drop since 2009, according to Pew. Look to The New York Times as an example. In 2016, print advertising revenue dropped 16 percent, which drove total advertising revenue down 9 percent. However, digital advertising rose to $209 million, a 6 percent increase.
Don't Miss: Here's What You Can Buy for the Price of a Super Bowl Halftime Ad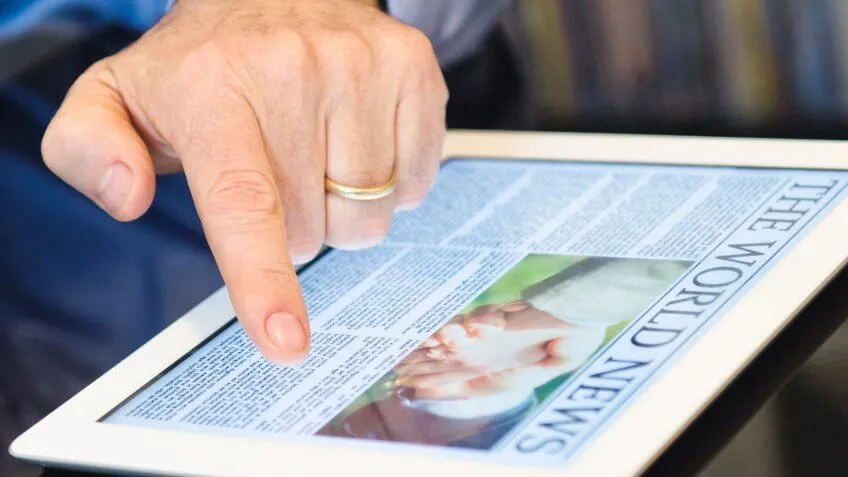 franckreporter / iStock.com
Digital Subscriptions Help Newspapers Stay Afloat
In addition to advertising revenue, many newspapers rely on circulation revenue to survive. Circulation revenue is the money generated through paid print subscriptions and sold copies of the paper. However, in today's digital age, this term has evolved to also include subscriptions to the newspaper's online and mobile versions as well.
If you prefer to read your favorite newspaper online, you might be familiar with "paywalls." Many newspapers let readers have access to at least a little bit of news before running headfirst into "paywalls," which are those pop-up windows that say you've read all you're allowed to read for free. You can have full access again to the article after you purchase a subscription.
These digital subscriptions have helped some newspapers stay afloat. In a 2014 article titled "The Bad News About the News," the Brookings Institute reported digital subscriptions were bringing in excess of $150 million for the Times at the time, suggesting this income source has effectively salvaged an otherwise bad situation. Recently, the Times reported revenue from digital-only subscriptions increased to $233 million in 2016, a 17 percent increase.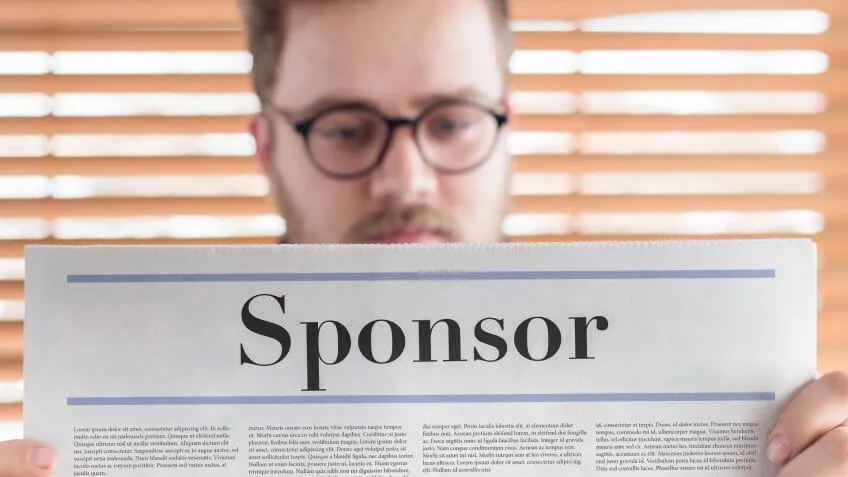 garagestock / Shutterstock.com
Newspapers Turn to Sponsored Content and Marketing Services
Some print publications will include articles that were sponsored by other companies, otherwise known as sponsored content.
You might open your print edition — or visit the online version — and see a full page of what appears to be editorial content. But in fact, that page is labeled as a sponsored piece of content that a business paid the publication to produce and print. The business might also include a display ad or two on that page as well. Typically, this type of content is something that the business feels will be engaging to the client or customer base it's attempting to reach.
"Developing new kinds of content and promotion is one of the things newspapers can do to help them increase their revenues," said Robert Barrows of R.M. Barrows, Inc. Advertising and Public Relations.
The New York Times even stated in early 2016 that sponsored content is an important part of its strategy. In fact, the Times has its own brand marketing unit called T Brand Studio, which works with companies such as GE and Discover to publish content that shares the brands' stories with readers.
Also See: 30 Clever Ways to Make Money Online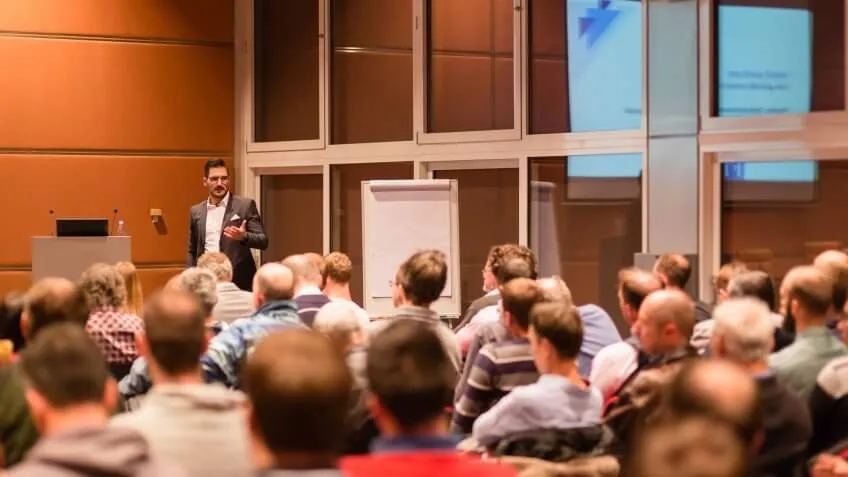 Matej Kastelic / Shutterstock.com
Event Hosting Can Provide Additional Revenue
Event hosting is another way news publications can generate more income through sponsors. Some newspapers host conferences, panels, forums and other gatherings where attendees can discuss important topics and issues.
The Washington Post, for example, held 26 such events in 2013. These events ranged from a child obesity forum to a cybersecurity forum. But did they bring in revenue? It would seem so. According to the Post, which did not disclose its financial details related to event hosting, the companies that sponsor these events will sometimes pay as much as six figures in exchange for the publicity they offer.
To help newspapers survive financially, Barrows said he's strongly suggested these types of events to various newspapers over the last year or so.
Don't Miss: The Most Profitable Industry in Every State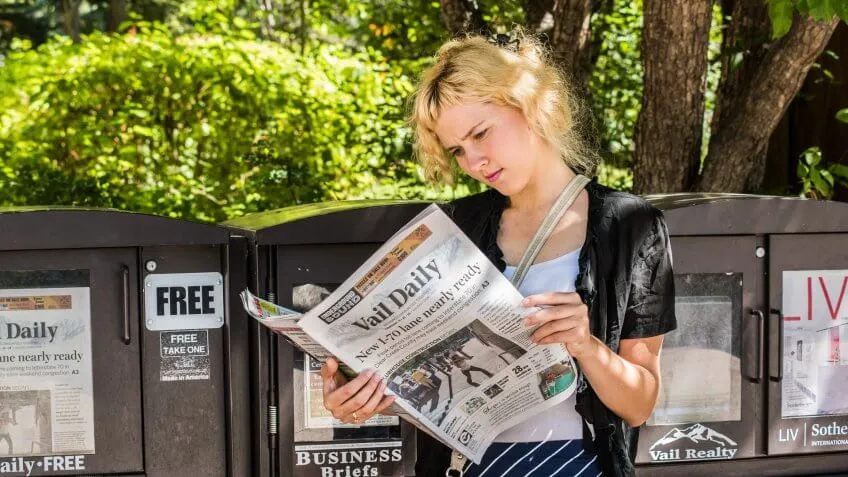 ablokhin / iStock.com
Local Newspapers Should Adopt the Role of 'Good Neighbor'
In conversations about the current state of the newspaper industry, people often talk about the heavy hitters, such as the New York Times, the Gannett Company, the McClatchy Company and others. However, it's important to also include local newspapers in these discussions. In fact, local papers might have a reason to be more optimistic about the future than national papers.
In a preview of their upcoming study "Local News in a Digital World" for Columbia's Tow Center for Digital Journalism, authors Damian Radcliffe and Christopher Ali reported that local and small-market newspapers can find their niche in the ever-evolving digital world by "focusing solely on their community."
By adopting the role of "good neighbor" instead of just "watchdog," local papers would provide an even more valuable service to their communities. And in markets where the local paper is the major (or only) source of news, it's possible that the communities they serve will one day pay for this service, if they aren't already.
The article, which is posted on the Neiman Journalism Lab website, further states:
"The battle for survival will not be easy. However, there is a sense that in terms of brand, reputation, and unique reporting, smaller-market newspapers are well placed to provide a valuable, distinctive service many communities will ultimately pay for through subscriptions, memberships, or events."
It remains to be seen if the newspaper industry — on both local and national levels — will continue to survive the fast-paced internet landscape. But if they can adapt, reinvent their business model and find creative sources of income, newspapers might be able to stay afloat.
Up Next: 11 Fastest-Growing Industries to Invest in This Year
Sydney Champion contributed to the reporting for this article.