These 13 Startups Changed Everything About Their Business and Still Came Out on Top
A business's first idea isn't always its best idea.
There's nothing like founding a startup, working like a dog with a scrappy crew of fellow entrepreneurs and sinking every ounce of your heart and soul into a new company only to discover a few years in that your business model doesn't actually work.
Although some founders might let failure get them down, others are innovative enough to take their company and find a new way to make things work in spite of failure. As difficult as it can be to pivot, it's also the only way to survive. And for other companies, like the ones featured here, it's the key to blowing out your tiny company into a multibillion-dollar juggernaut.
So, here are some startups that returned to the drawing board to reveal brands that became stronger after failure.
1/13
DJSinop / Shutterstock.com
Yelp
At its outset, Yelp wanted to really set itself apart from other sources for reviews of restaurants and other local venues. Frustrated by the lack of information while picking out a doctor, CEO and co-founder Jeremy Stoppelman decided to address the issue with his new site Yelp.
Except that, out of the gate, Yelp was focused on getting users recommendations from people they already knew. This did not work, but when the founders realized that there were a lot of people leaving reviews, they hit on the business model that would carry the site to ultimate success.
Related: Hidden Traps That Cause Startups to Fail — and How to Avoid Them
2/13
Michael Gordon / Shutterstock.com
YouTube
YouTube has proven to be a truly revolutionary business. One of the first sites to pioneer the concept of empowering users to create content, it arguably paved the way for a business model like Facebook to become so successful.
However, at the outset, essentially none of that groundbreaking concept was a part of YouTube. In fact, it was a dating service. The site was built to allow people to upload videos of themselves in an effort to snag a potential mate. And although that didn't work out, the founders did have a moment of brilliance in realizing that the video uploading part of their business plan was all they needed to change the world.
Click to see key signs you're ready to start your own business.
3/13
DJSinop / Shutterstock.com
Slack
Since the computer became a fixture of the modern office, bosses have been trying to work out how to get people to spend less time playing video games and improve productivity. After all, myriad are the work days lost to solitaire.
So, it's not without irony that one of today's key tools for boosting work productivity actually started as a video game. Before Slack, its creators — including one Stewart Butterfield — sank their time into creating a massively multiplayer online game called Glitch. The game was focused on communicating and collaborating with other players, and although that didn't exactly win over the online gaming crowd, it's proven pretty useful to businesses.
4/13
Paul McKinnon / Shutterstock.com
Shopify
Shopify started out like most successful e-commerce companies: selling snowboarding equipment. The genesis of the company starts with a site called Snowdevil. However, the founders weren't happy with the available options for setting up their site to sell products to visitors, prompting them to design and build their own e-commerce platform.
And, as you might have guessed, the snowboarding equipment part eventually faded away and the quality of the platform became what really mattered, with the founders realizing they could replicate the process and help a wide variety of medium and small businesses enable themselves to sell online.
5/13
michelmond / Shutterstock.com
PayPal
Before PayPal was PayPal, it was Confinity — a payment transfer site built around the ability to send people money from your PDA (the founders had all worked at device security companies).
Ironically, though sending payments between personal devices is clearly a big part of PayPal today, they were a little ahead of the curve in the 1990s. However, in 1999 the company pivoted to a way to transfer payments via email, giving rise to the PayPal you know and love today.
Groupon
Groupon has always been about reaching critical mass, even before it was Groupon. Founder Andrew Mason originally set up the concept as Tipping Point, a site where people would pledge donations to nonprofits that would remain in stasis until the totals reached a certain threshold and would be executed.
However, though Tipping Point only found so much success, applying the same concept to discounts offered by merchants proved to have legs and eventually evolved into the site you see today.
7/13
JHVEPhoto / Getty Images
Instagram
Picture this: The original version of Instagram wasn't about applying sepia-toned filters to pictures of your food. In fact, Burbn — the original iteration — was as much about checking in at locations as it was about sharing photos. In fact, as founder Kevin Systrom revealed on Quora in 2011, they were really just trying to create something that combined Foursquare with Mafia Wars.
However, while Burbn wasn't quite destined for picture-perfect success, one tiny part of it would go on to become one of the most successful social media platforms ever. The final version of Burbn proved so cluttered that the founders stripped out all of it save for the ability to share photos and comment, leaving behind just what would become Instagram.
8/13
©Jeff Chiu/AP/REX/Shutterstock
Pinterest
Pinterest is one of the rare startups that realized its potential for profitability by pivoting away from commerce. The company evolved from an app called Tote that would connect people with their favorite retailers and allow them to get notified with news or sales while also saving items that they were most interested in.
If you're a fan of Pinterest, you might have already guessed where this is going. The founders of Pinterest noticed that people really seemed to love the feature where they could create a wish list of items they would want to get eventually, though Tote's effectiveness as a shopping app never really came together. The founders pivoted and made their focus solely on allowing users to create wish lists, which resulted in Pinterest.
9/13
JasonDoiy / iStock.com
Twitter
Turns out, you need more than 140 characters to recount the history of Twitter. That's because the original version of the micro-blogging platform had little to nothing to do with what we've all come to know as Twitter.
In its earliest days, Twitter was called Odeo. It was a podcasting platform that sure seemed like a great idea … until Apple launched iTunes and rendered it entirely obsolete. The company pivoted, though, into communication via a social network and bite-sized messages, and the rest is #history.
10/13
Denys Prykhodov / Shutterstock.com
Flickr
The story of this company's founding is likely to create a flicker of recognition. That's because it's basically the same as the story of Slack — right down to founder Stewart Butterfield. In fact, the game-to-app pivot for Flickr preceded that of Slack.
The game is different in this iteration — the ominously named Game Neverending — but a lot of the other details are pretty similar. Butterfield and co-founder Caterina Fake were running out of money and hadn't gotten any traction with Game Neverending, so they used the game's platform but made it entirely about sharing photographs, and Flickr was born.
Netflix
When Netflix made its major pivot, it was already a well-known, publicly traded company. However, given the enormous growth since the company changed from a DVD-by-mail company to a streaming video service in 2011, its second iteration makes Netflix's initial success seem like a failure if only by comparison.
There are probably plenty of Netflix fans today who might not even know about its history sending DVDs in little red envelopes. In fact, there might even be some younger viewers who aren't even really familiar with DVDs — or Blockbuster Video, the original DVD monolith — due in no small part to the company making content streaming the norm.
12/13
VDB Photos / Shutterstock.com
Starbucks
If you go all the way back to the early 1970s when it first opened, Starbucks was all about selling espresso … machines. That's right, the company's founders had mostly gotten the business model right: Americans were ready to drink quality coffee, and Starbucks was there to help them indulge that.
Of course, it wasn't until Howard Schultz joined the company that they figured out the final piece of the puzzle — namely that the whole "give a man a fish" adage works in both directions. In this case, the real profit was not in empowering people to make their own espresso drinks, but in charging them $5 a pop to buy one every morning.
Find Out: How to Cut Your Starbucks Bill Without Giving Up Coffee
13/13
©Ibl/REX/Shutterstock
Airbnb
The story of how Airbnb pivoted its way into the disruptive market force it is today is actually also a primer on how the name came about. In its earliest incarnation, Airbnb was specifically about helping people find places to stay when they were attending conferences. Two of the company's founders got the idea to let attendees pay to stay on air mattresses in their living room during a design conference as a way to make some extra money. They offered breakfast as part of the deal — hence an "airbnb."
However, though focusing specifically on conferences failed to produce enough business to sustain the platform, it took off once the service was opened up to travelers of all stripes looking to avoid pricey hotel stays or hosts looking make a little extra money.
Click to see 30 magical hotels and Airbnbs for under $200 a night.
More on Making Money in Business
We make money easy. Get weekly email updates, including expert advice to help you Live Richer™.
About the Author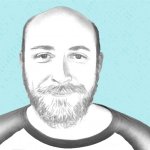 Joel Anderson is a business and finance writer with over a decade of experience writing about the wide world of finance. Based in Los Angeles, he specializes in writing about the financial markets, stocks, macroeconomic concepts and focuses on helping make complex financial concepts digestible for the retail investor.