Struggling Chains That May Not Make It to 2024

4 min Read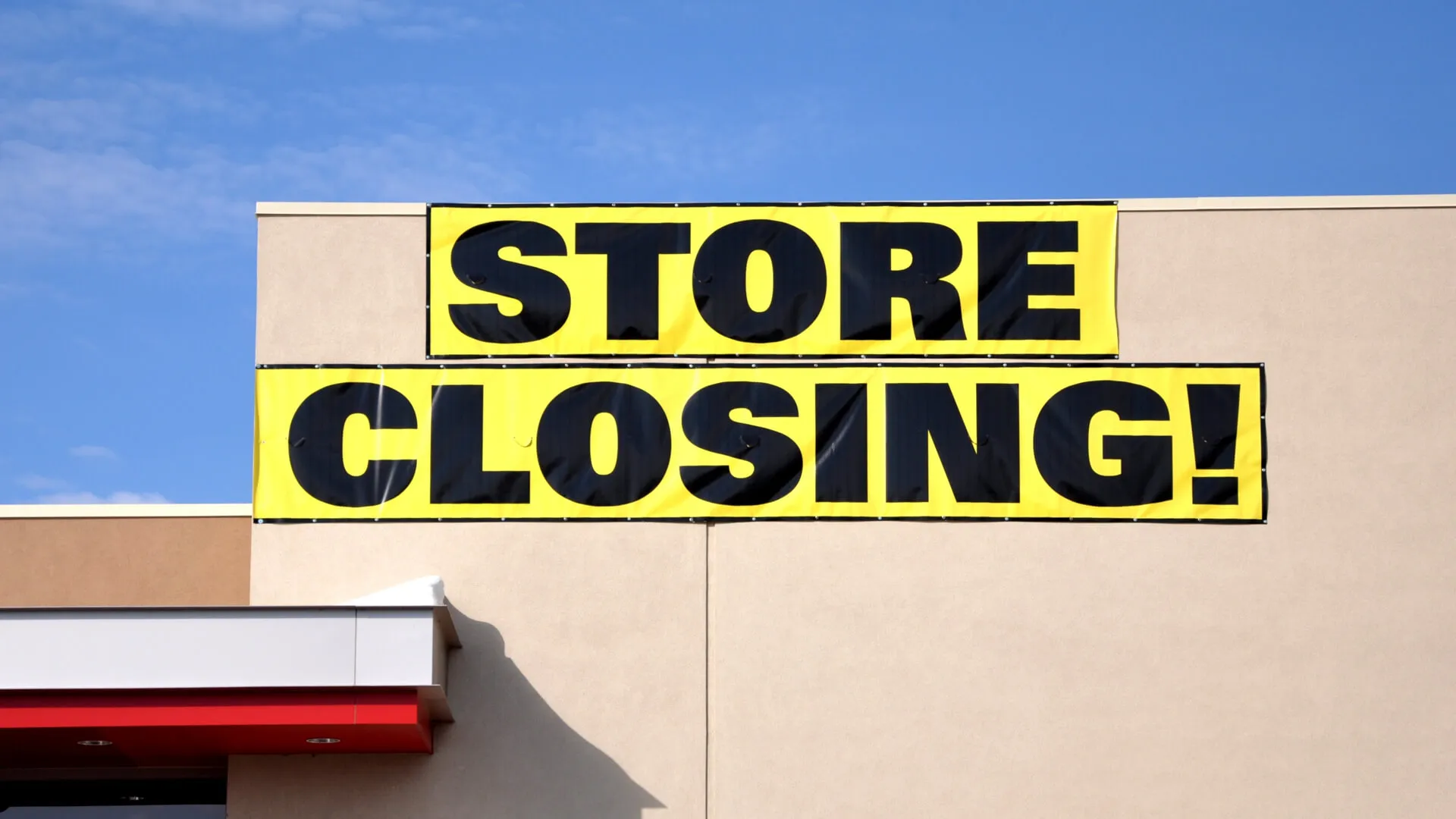 Kohl's
During peak sale times like Black Friday, Kohl's saw a 0.6% drop in sales last year. Inflation is to blame for the department store's sluggish sales, with many people cutting down on any extra spending.
Next: 8 Items at Dollar Tree That Cost Way More at Walmart
Also: 10 Aldi Brand Products Worth Buying
Kohl's has been trying to win back customers with fresh fashion ideas that are more inclusive, like featuring women-owned businesses, making accommodations for differently-abled shoppers and selling gender-neutral clothing lines. Unfortunately, none of these moves brought in the cash flow the store was used to seeing. Layoffs and a CEO switch-up ensued. The store hasn't shown any signs of pulling out of its sales slump.
Joann
Joann, a leading retailer of merchandise for sewing materials, as well as arts and crafts, benefited during the pandemic, when people hunkered down at home and found opportunities to accomplish projects. But it's struggling.
Their first-quarter report from 2023 showed that Joann had borrowed $100 million in a first-in, last-out facility, and proceeds will help to repay some of its $500 million asset based revolving loan facility. With these moves, there is some good news, with experts expecting Joann sales to pick up.
Make Your Money Work Better for You
Party City
The health of Party City depends on just that – parties. But the pandemic put big celebrations and festivities on hold for more than a year, leaving Party City with shelves full of supplies but no revelers. This paired with inflation led to Party City filing for Chapter 11 bankruptcy in January of 2023.

The chain does have plans to restructure, and there are signs of hope. Sales for Party City's third quarter in 2022, dropped by 3.2% year over year but were up 11.2% compared with 2019.

Stock analysts say to hold onto Party City stock, as the party's not over quite yet.
Rite Aid
The drug store chain has fallen behind competitors Walgreens and CVS in its attempt to capture customers in the segment. Add that to a debt that totaled nearly $3 billion at the start of the year and a projected annual loss of more than $200 million, and Rite Aid is struggling. Company officials said earlier this year that Rite Aid planned to use money saved from closing about 145 stores and from increased prescription volume to boost its cash flow and pay off debt.
Further impacting Rite Aid's bottom line is the interest on its debt. The Wall Street Journal reported that about 50% of the chain's debt had floating interest rates, meaning every time the Federal Reserve Board raises rates, the cost of borrowing money increases.
Gap
Gap and its other brands (Banana Republic, Old Navy and Athleta) have seen significant losses in recent years. ​​In Q4 of 2022, the company's net loss was $273 million, up tremendously from a $16 million loss at the end of 2021. Sales in the quarter fell 6.23%, and 5% year over year, with store sales down 3% and e-commerce down 10%. 
The company has named a new interim CEO and has eliminated the position of chief growth officer with hopes that expense cuts will bring $300 million to the company annually. 
More From GOBankingRates
Gabrielle Olya contributed to the reporting for this article.
About the Author