6 Ways Private Companies Are Stepping in for the Government
Here's how the government gets help from the private sector.
If the federal government were a company, it would be among the biggest in the world — with a budget in excess of $4 trillion a year. However, despite its enormous size, the mind-bogglingly vast array of responsibilities the government has means that it can't possibly handle them all itself. As such, the United States government — like many others across the globe — farms out a great deal of tasks to privately held companies.
And while some people might feel a little uncomfortable about the private sector being invited into the public, the reality is that everything from the electricity running in your house to the high-tech fighter jets keeping you safe relies heavily on the support of private companies. So, here's a closer look at some of the important ways contractors step in to help the government.
Related: The Richest Private Companies in the World
1. Building the Military
A quick look at the biggest federal contractors for the U.S. government for 2017 should make it clear just how interlinked private companies are to our public defense. The top five government contractors — Lockheed Martin, Boeing, General Dynamics, Raytheon and Northrop Grumman — have some $115.2 billion obligated to them for some 215,896 different actions, including the design and construction of much of the nation's Air Force.
Make Your Money Work Better for You
The military even relies on private military companies to provide soldiers in some circumstances. In fact, the U.S. is the world's largest user of private military and security forces, which are employed in a variety of capacities, including protecting U.S. diplomatic personnel for the Department of State. The practice is one that has stoked some controversy, though, over how much government oversight is exerted over private security companies like G4S or MVM.
Read: These 30 Private Sector Jobs Pay More
2. Traveling to Space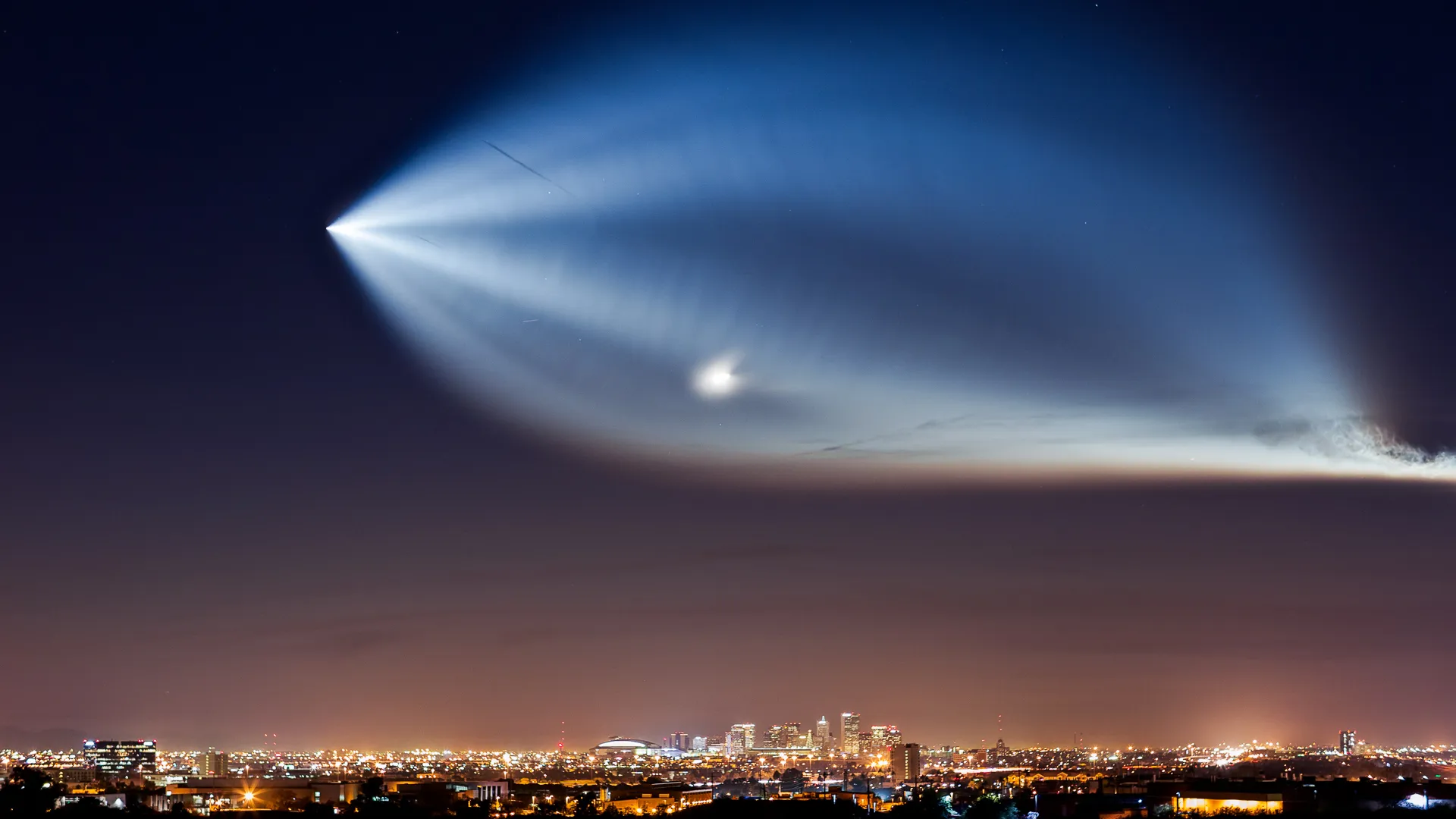 NASA officially ended its space shuttle program in 2011, ending about a half-century of space exploration done solely at the government's behest. But that doesn't mean the United States is out of the space game. There are private space companies like Elon Musk's SpaceX or Jeff Bezos' Blue Origin that are designing and building reusable rockets that will hopefully allow them to act as contractors for delivering payloads — and maybe tourists — into the great beyond.
Read More: How Much Money Private and Public Companies Have Poured Into Space
Make Your Money Work Better for You
3. Providing Utilities
Utilities present an interesting economic problem. The infrastructure cost of building massive networks of power plants, transformers and power lines (or reservoirs, water pumps, pipes and sewage treatment plants, for that matter) is too high to expect competing companies to exist, but the services they provide are too important to leave to a series of local monopolies. That's why most Americans have utilities provided by private companies that are themselves overseen by a public utilities commission that carefully regulates rates to ensure consumers are protected. So while turning on the lights is a service protected by the government, there are also some 11 different companies in the S&P 500 that make their money providing services like water and power.
Related: Energy-Saving Tips and Tricks That Will Save You a Bundle
4. Building Infrastructure
When it comes to building infrastructure like roads and bridges, the federal government doesn't employ an army of construction workers and engineers to actually go out and build them. That's why contracting out to private companies is commonplace.
In fact, many infrastructure projects are only made possible by build-operate-transfer contracts. These allow the government to hire a company to build a highway or bridge on its own dime and then operate it and charge tolls for a set period of time — allowing the company to recoup expenses and turn a fair profit — before moving ownership of the project back to the government so that it can serve the public free of charge. It's one way that major infrastructure projects can come to fruition without relying on a huge upfront investment of capital by the government. The state of Texas, for instance, has a number of tollways that were built through public-private partnerships.
Make Your Money Work Better for You
5. Contracting for Just About Everything
Even beyond some of these more notable projects, a wide variety of other contractors serve the government in important ways. The largest contractor for the U.S. Department of the Treasury, for instance, is Coins 'N Things, a tiny 50-person family company started in 1973 that has half a billion dollars in obligations due from the federal government for 2017. How? In 2011, the company became the government's largest supplier of precious metals, selling billions of dollars of silver and gold to the United States Mint.
Likewise, you might have never heard of the construction companies BL Harbert International or Caddell Construction, but each has obligations for 2017 in excess of $1 billion from the State Department to build things like embassies or consulates.
See: These Billion-Dollar Companies Changed the Way We Live
6. Bidding at Bond Auctions
The government pays out a lot of money to private businesses to take on the work it can't handle in-house, but a lot of that money is also coming from private businesses. That's because the United States funds its deficits by borrowing from private lenders like investment banks.
Make Your Money Work Better for You
The government covers its debts by selling treasuries — bonds with maturity terms from anywhere between one month to 30 years. It sells these treasuries at auctions — there were 284 public auctions in 2018 issuing $10.194 trillion in debt — where the entity that's ready to accept the lowest interest rate will win.
One result of this is that a lot of companies and investors are in competition to buy up all that debt, pushing down borrowing costs for the federal government. In fact, there have been periods where American treasuries were selling with a negative yield — meaning the competition to accept the lowest interest rate got so heated that someone eventually accepted one so low that they were paying the government for the privilege of lending it money.
Private-Public Partnerships Are Key to Providing Public Services
It ultimately can cost a lot of money to maintain a workforce over time, making it too costly for governments to be able to handle each and every task that falls to them internally. As such, building relationships with private companies can be an essential part of a functioning government. In fact, they played an essential role in the transcontinental railroad, the New Deal, winning World War II, building the highway system and much, much more.
Keep reading to see the companies that are changing the world today.
More on Business
We make money easy. Get weekly email updates, including expert advice to help you Live Richer™.