Invest in the Defense Contractors That Help Our Military Triumph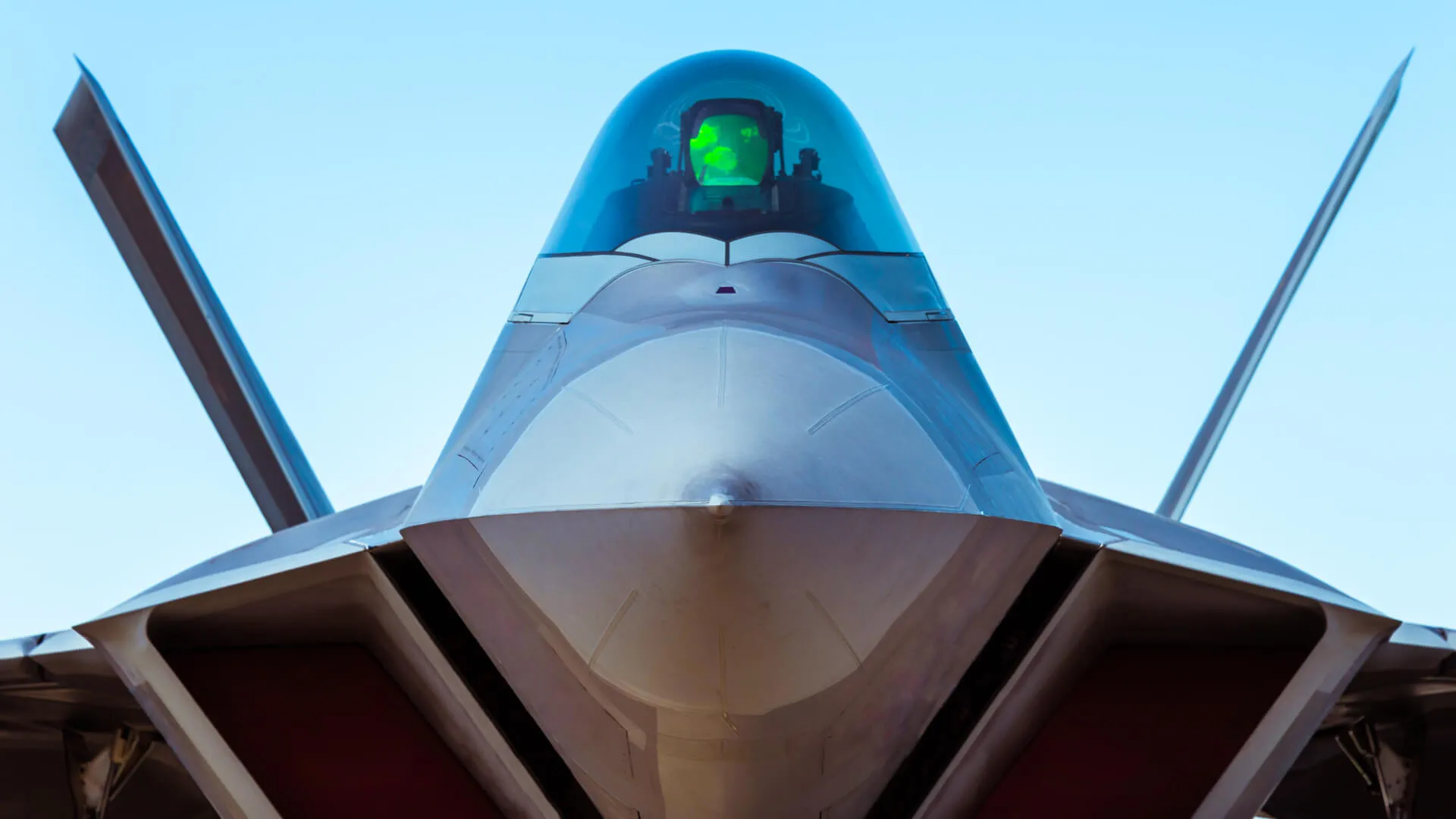 It's a good time to be a defense contractor, with a big new appropriation for military spending boosting the industry as a whole. Even if you aren't designing weapons or building equipment for the defense department, you can still take advantage of this boost.
One way to invest in the business of the U.S. military is by buying stock in the publicly traded companies that contract with the government to build the materials and supplies used by American armed forces. Here's a look at some of the companies that represent major defense contractors.
The big spending increase might or might not mean these stocks are due for a bounce, but they're certainly worth exploring further to have a shot at making a solid investment for your future.
Rockwell Collins (COL)
Current Price: $136.14
Market Cap: $22.4 billion
Year-to-date Change: 0.25 percent
Based out of Cedar Rapids, Iowa, Rockwell Collins designs and builds communications and aviations systems and does considerable work for the U.S. defense department, with almost $1 billion obligated to the company by the federal government. It's been an up-and-down year for the company, though, with shares bouncing between over $125 a share and almost $140.
Heico Corp (HEI)
Current Price: $79.71
Market Cap: $10.6 billion
Year-to-date Change: 32 percent
Heico manufactures jet engines and the replacement parts used in them, with many of their products finding their way to the defense department. It's been a strong year for the company, with shares showing consistent growth and gaining 32 percent since the start of the year.
Teledyne Technologies (TDY)
Current Price: $231.98
Market Cap: $8.3 billion
Year-to-date Change: 27.6 percent
Teledyne Technologies helps designs technology systems for a variety of industries, and their systems help the defense department track and manage a number of import systems used in national defense. After spending the first half of the year moving up and down but failing to stay over $200 a share, things picked up starting in May and the stock is now up 26.7 percent in 2018.
Harris Corporation (HRS)
Current Price: $162.08
Market Cap: $19.2 billion
Year-to-date Change: 14.1 percent
Harris Corporation designs and builds a variety of communication and monitoring systems that have a wide range of civilian and defense applications from high-tech satellites to underseas systems. One of the biggest government contractors, Harris has some $3.2 billion dollars obligated at the federal level.
BWX Technologies (BWXT)
Current Price: $62.65
Market Cap: $6.2 billion
Year-to-date Change: 3.2 percent
BWX Technologies is a maker of specialty nuclear components — including precision naval nuclear components, reactors and nuclear fuel — primarily for the U.S. Navy. The year-to-date gains by the company's stock only tells part of the story for 2018: shares cleared $70 apiece in late April before a big swoon to their current level.
Raytheon (RTN)
Current Price: $198.18
Market Cap: $56.5 billion
Year-to-date Change: 5.7 percent
Raytheon is among the five biggest contractors with the federal government — defense or otherwise — with $14.7 billion obligated as of the 2017 fiscal year. The company builds a number of important types of defense systems, including integrated defense systems, missile systems and space and airborne systems.
Hexcel Corp. (HXL)
Current Price: $67.59
Market Cap: $5.9 billion
Year-to-date Change: 8.6 percent
Hexcel Corporation is a materials company, making composite materials like carbon fiber that are used in a wide variety of applications including in the space and defense industries. While the company's stock is up this year, it hasn't been a smooth ride. Shares have jumped up and down since the end of 2017, including a spike to over $73 a share in June that it has since surrendered. Still, the current share price represents an 8.6 percent gain this year.
United Technologies Corp. (UTX)
Current Price: $132.62
Market Cap: $106.1 billion
Year-to-date Change: 3.7 percent
United Technologies builds high technology products for the aerospace industry, including aircraft engines through subsidiary Pratt & Whitney, and it has some $2.5 billion obligated by the federal government as of the 2017 fiscal year. The company's stock had a rough start to the year — dipping under $118 a share in early May — but it has since rebounded to $132.62 a share to show a 3.7 percent increase in 2018.
Boeing (BA)
Current Price: $347.48
Market Cap: $199.6 billion
Year-to-date Change: 17.5 percent
Boeing was the strongest performer on the Dow Industrial Average in 2017, climbing a whopping 111.53 percent on the year. As such, 2018 has seen far fewer gains after such a big run-up. Boeing is the second-largest government contractor with $23.4 billion in federal obligations as of the 2017 fiscal year.
Lockheed Martin (LMT)
Current Price: $320.01
Market Cap: $91.1 billion
Year-to-date Change: -0.6 percent
Of course, there's one company that outpaces Boeing in terms of money due from the federal government and that's Lockheed Martin, which has more than double the federal dollars obligated than Boeing at $50.7 billion. The security and aerospace company has had a choppy 2018 with some big swings up and down, but it's currently sitting at right about where it finished 2017 in terms of share price.
Huntington Ingalls Industry (HII)
Current Price: $247.05
Market Cap: $10.7 billion
Year-to-date Change: 4.9 percent
Huntington Ingalls is a military ship-building company that builds both nuclear and non-nuclear craft for the U.S. Navy. It took a major hit in early May as the stock plunged from over $260 a share to under $210, but shares have recovered some since that dip and are currently trading up on the year.
Leidos Holdings (LDOS)
Current Price: $69.53
Market Cap: $10.5 billion
Year-to-date Change: 7.5 percent
Leidos Holdings is a technology company that focuses on providing technology and engineering services and solutions to a variety of markets, including the defense industry. The stock has been on a major tear since late June, climbing from just under $60 a share to touch $72 before declining to about $70 a pop.
Spirit AeroSystems (SPR)
Current Price: $86.76
Market Cap: $9.2 billion
Year-to-date Change: -0.8 percent
Spirit AeroSystems designs and builds aircraft parts, with much of its work ending up in military jets. The stock started the season with a bang as shares climbed over $100 apiece by the end of January. It plunged in early February, though, and is currently sitting a little over $85 a share for a slight loss in 2018.
iShares U.S. Aerospace & Defense ETF (ITA)
Current Price: $205.45
Market Cap: N/A
Year-to-date Change: 24 percent
Of course, why try to pick a winner when you can invest in the entire industry? The iShares U.S. Aerospace & Defense ETF is designed to mimic the returns of the Dow Jones U.S. Select Aerospace & Defense Total Return Index and gives you broad exposure to many of these companies along with many others.
Click to learn 10 insider secrets to make the most on ETFs.
More on Investing in Stocks
This article is produced for informational purposes only and is not a recommendation to buy or sell any securities. Investing comes with risk to loss of principal. Please always conduct your own research and consider your investment decisions carefully. All market data is accurate as of close of trading on August 23, 2018.
Please note photos are for illustrative purposes only and do not always depict the specific product mentioned in this article.

BEFORE YOU GO
See Today's Best
Banking Offers