Why Costco's Employee Culture May See It Through the Labor Shortages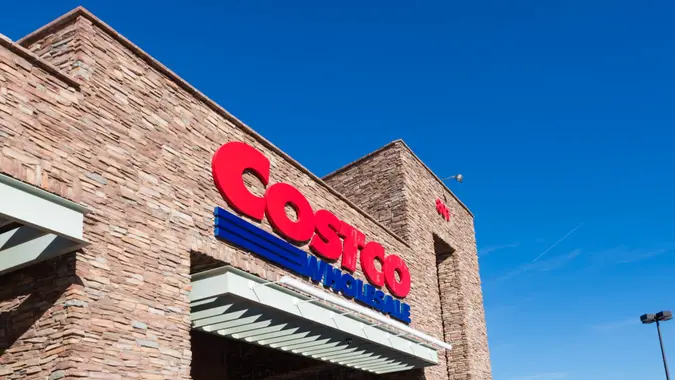 LPETTET / iStock.com
There were a record number of available jobs in the U.S. in April, but not enough workers to fill them. Restaurants, retailers and other service industry employers are struggling to find workers as they ramp up again after post-pandemic closures. As for what's causing this labor shortage, there are a number of theories — increased unemployment benefits are disincentivizing workers from returning to the workforce, stagnant wages are unappealing to workers, and workers want better working conditions and better work-life balance.
See: Costco, Amazon and 16 Other Companies That Raised Their Minimum Wage to $15 (or More)Check Out: 10 Popular Products That Costco Doesn't Sell Anymore
The unemployment benefit theory has pretty much been disproven at this point — most Americans were not earning more on unemployment than their usual wages, and a June report by BTIG found that only 3% of individuals were earning enough from unemployment such that they had no financial need to return to work, Forbes reported. So it's likely that workers' hesitancy to return to work has more to do with wages and working conditions than anything else.
To attract and retain workers, employers will have to do more in the current climate — and Costco may have a leg up on this, as its employee culture has been a vital part of the company for years.
Inside Costco's Company Culture
Costco was ranked No. 4 on Forbes' list of America's Best Large Employers in 2021, and it's No. 1 in the retail and wholesale category. The ranking is based on how willing employers were to recommend their own employers to friends and family — so the fact that Costco was rated so highly is a testament to the employee culture. But what makes it to special?
Find Out: How Much Does a Costco Membership Really Save You?
Make Your Money Work Better for You
Unlike some big companies whose biggest focus is on its bottom line and pleasing its board members, Costco has always placed an emphasis on taking care of its employees.
Jim Sinegal, a Costco co-founder, has said that Costco's culture can be described as "do the right thing." By this he means, Costco: obeys the law, takes care of its members (i.e., customers), takes care of its employees and respects its suppliers, SmartBrief reported.
Watch Out: Warning Signs of a Toxic Hybrid Workplace
"Costco employees are proud to work for an organization that does the right thing," Michael Lee Stallard, president and co-founder of Connection Culture Group, wrote in a column for SmartBrief. "They know that Costco's leaders value them as individuals and don't think of or treat them as mere means to an end. Costco promotes from within and invests in apprentice-like training to develop employees and give them opportunities for advancement."
"In addition, it gives employees a voice to share their ideas," Stallard continued. "When I spoke at Costco's annual managers conference one year, I witnessed video after video of employees from warehouse club locations all around the world who proudly shared ideas they came up with to improve efficiency, reduce costs, and improve member and employee experience. These aspects of Costco's work culture boost employees' positive emotions."
Costco also offers better wages than many other large companies. As of February, Costco paid a minimum wage of $16 per hour.
Add To Your List: 8 Bulk Food Items You Need To Be Buying at Costco This Summer
What Other Companies Can Learn From Costco
"There's simply no labor shortage when you're talking about finding house cleaners for a hotel — there is a shortage of workers who want to work at what you're offering," Sylvia Allegretto, a UC Berkeley labor economist, told the Los Angeles Times. She said the country is experiencing a "wage and benefits shortage."
Make Your Money Work Better for You
To appeal to workers, employers will need to offer living wages and a company culture that centers around valuing and respecting employees — things that it seems Costco has already mastered.
More From GOBankingRates
Last updated: July 26, 2021