Dunkin', McDonald's and More Iconic US Restaurants That Closed Stores in 2020

4 min Read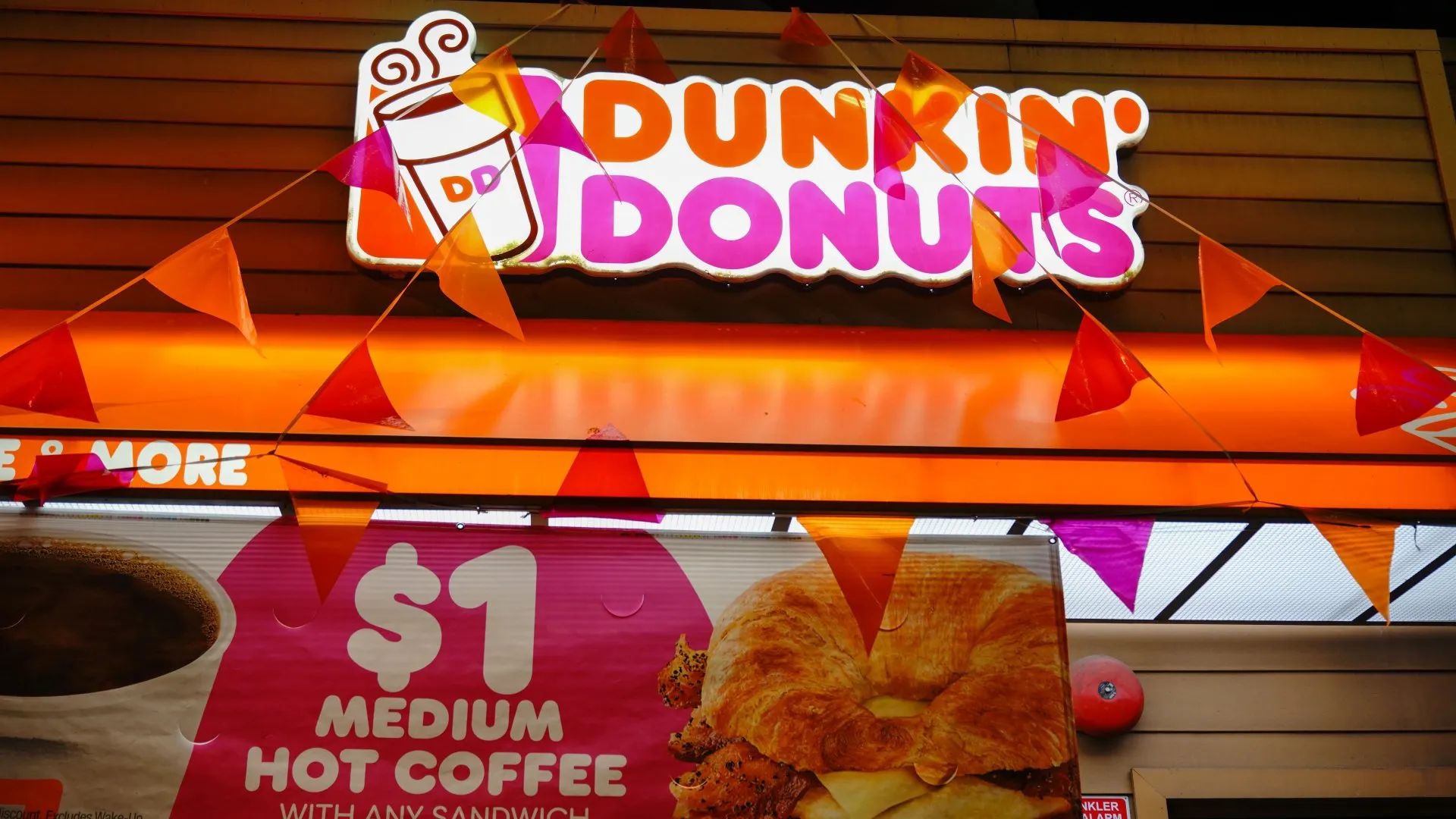 When the pandemic struck in early 2020, the outlook for many restaurants was bleak, if not devastating. More than 110,000 U.S. restaurants closed their doors permanently last year, according to data from the National Restaurant Association, as reported by CBS News on Dec. 20.
Businesses: Iconic US Businesses That Filed For Bankruptcy
The Other Side: Companies That Performed Exceptionally Well in 2020

Restaurant models that have seen the most success are those that have been able to pivot and provide safer options, like curbside service, delivery and contactless drive-thru service, which inspire consumer confidence.
Some of the restaurants listed here filed bankruptcy and emerged with hope, while others simply shed underperforming locations in favor of more efficient ones. Still, others sadly shuttered forever.
Here are 10 iconic U.S. restaurants that closed stores in 2020.
Last updated: June 15, 2021
Make Your Money Work Better for You
Specialty's Cafe & Bakery
Stores closed/closing: 50
After 33 years, the fast-casual restaurant chain located in California, Illinois and Washington announced that it would close its doors permanently on May 19. The company cited market conditions due to COVID-19 and shelter-in-place policies as the reason the company could not hang on any longer.
Yikes: Disney and 12 More Surprising Companies That Had a Disastrous 2020
Le Pain Quotidien
Stores closed/closing: 63
Le Pain Quotidien, which had 98 locations across the U.S. in New York City, the Mid-Atlantic region, California, Illinois and Florida, was struggling before 2020. The further strain of the pandemic caused the company to file for bankruptcy earlier this year.
Find Out: See How Much Americans Are Spending on Takeout Amid the Pandemic
Steak 'n Shake
Stores closed/closing: 82
Founded in 1934, Steak 'n Shake, which has hundreds of locations scattered across the U.S., is another fast-food chain that was struggling with sales before the pandemic. However, the mandated COVID-19 closures and resulting lack of revenue caused the chain to pare down its already dwindling number of locations a bit further.
Souplantation/Sweet Tomatoes
Stores closed/closing: 97
Garden Fresh Restaurants, the owner of the 42-year-old chain Souplantation and Sweet Tomatoes, announced Chapter 7 bankruptcy in May, which calls for asset liquidation and permanent closure of all its locations. The chain, with locations in the Western and Southeastern U.S., operated via a self-serve, buffet business model that's been falling out of favor for years — and the pandemic pushed it over the edge.
Read More: Cash and 21 Other Everyday Things Wiped Out by COVID-19
IHOP
Stores closed/closing: 116
IHOP, in business since 1959 and well-known for its family breakfast selections and late-night dining, has suffered from the COVID-19 restrictions as well. While the pandemic initially forced a small number of permanent closures earlier this year, the dining chain announced at the end of October that it would be shutting down up to 99 additional underperforming locations across the U.S. over the next six months.
Make Your Money Work Better for You
Ruby Tuesday
Stores closed/closing: 185
Ruby Tuesday, which has been around since 1972, filed for Chapter 11 bankruptcy in early October after previously shuttering 185 stores due to a decline in traffic. However, 236 company-owned stores remain open, as well as an unknown number of stores operated by franchisees.
McDonald's
Stores closed/closing: 200
Even McDonald's, which has been around since the mid-1950s, isn't immune to the effects of the pandemic. To be fair, the 200 stores the corporation decided to shutter are mostly in Walmart stores, and the company was planning to close them in future years due to low volume. No worries, though, you can still visit approximately 13,800 U.S. locations.
Read More: The Classic Brands You Love Are In Trouble
Starbucks
Stores closed/closing: 500
Starbucks, around since 1971, currently has 15,337 U.S. locations, but hundreds of closures are happening in poor-performing urban markets. One reason revenue may have slipped in these markets is that more consumers are working from home, which makes a daily Starbucks stop during their commute obsolete.
Find Out: Successful People Who've Worked at Popular Restaurant Chains
Pizza Hut
Stores closed/closing: 700
Founded in 1958, Pizza Hut has approximately 7,000 U.S. locations. The hundreds of store closures mostly affected the chain's dine-in units and express locations, which are located at retail centers or places like airports.
Dunkin'
Stores closed/closing: 700
Dunkin' Donuts, around since 1950, boasts over 9,000 U.S. locations, even after the 700 closures. Over half of the closures were kiosks inside of Speedway convenience stores, and the remaining shuttered stores were considered low-volume and low-profit.
More From GOBankingRates
Photo Disclaimer: Please note photos are for representational purposes only.
About the Author