Check These 8 Coins and Bills: They Could Be Worth $15,000 or Even More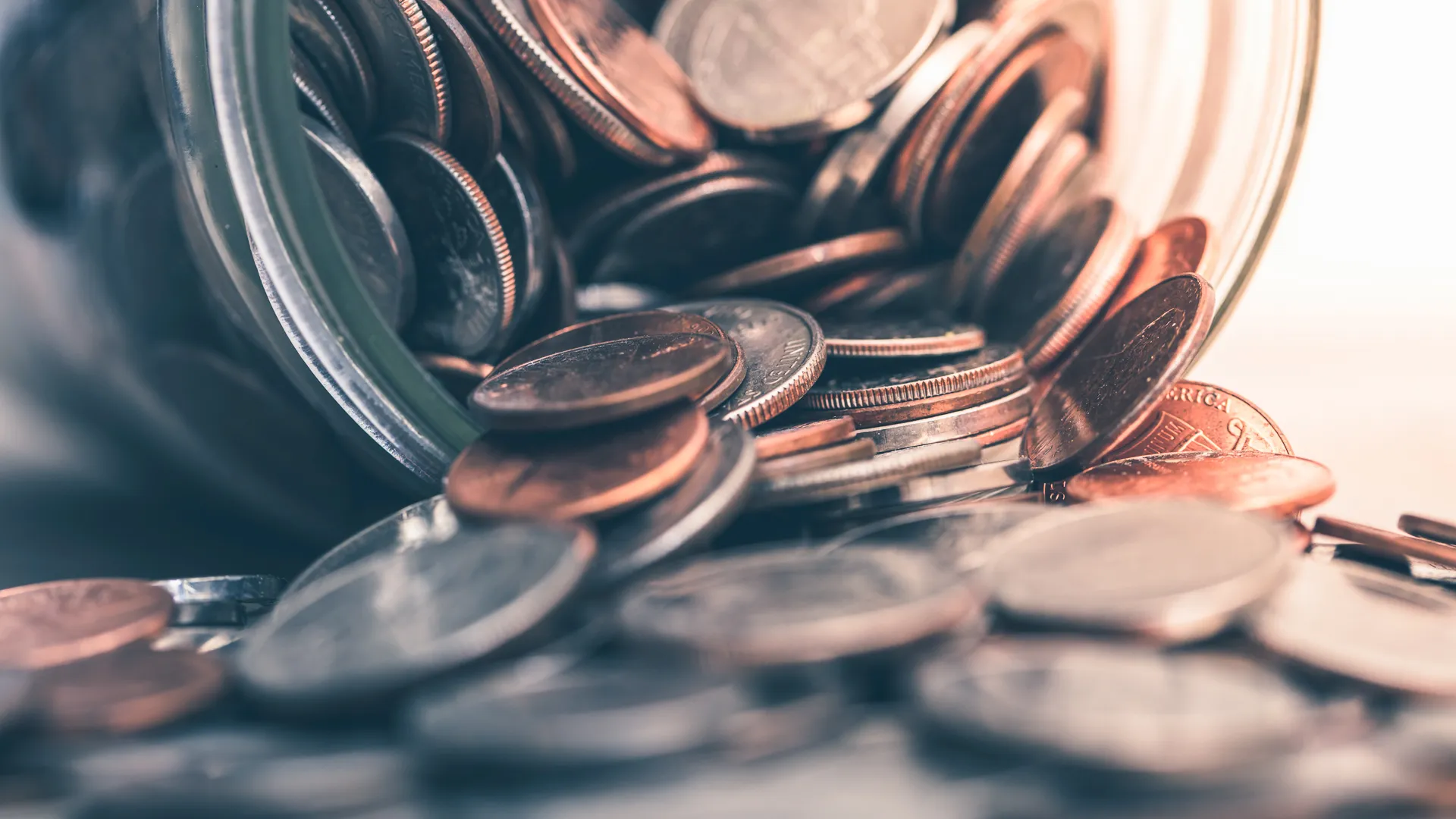 If you're hunting for treasure, you don't have to find the undersea wreckage of a 16th-century Spanish galleon to strike it rich. Some of the little metal disks in your coin jar or piggy bank might be gems hiding in plain sight.
"There are many coins you can find in pocket change that are worth a lot of money," said Joshua McMorrow-Hernandez, a coin collector since 1992 and frequent contributor to industry publications like "The Numismatist," "COINage," "Coin Dealer Newsletter," "Professional Coin Grading Service Market Report" and since 2008, The Fun Times Guide to Coins.
"Many people think that the older the coin, the more valuable it is. But the value of a coin has more to do with its rarity and demand than its age alone. You may be surprised to learn that some of the most valuable coins you've got the best chance of finding in circulation are modern coins with unintentional oddities — what coin collectors refer to as errors and varieties. Always keep an eye out for anything unusual on your coins — you never know what you're going to find in your pocket change," he said.
Be on the lookout for these hidden gems.
Your Two Cents: 1955 and 1969-S Lincoln Doubled Die Pennies
If you stumble upon just the right coin from just the right year, a penny saved can be much more than a penny earned.
"Some of the most valuable pennies are the 1955 Lincoln doubled die cent and 1969-S Lincoln doubled die cent," said McMorrow-Hernandez. "With both varieties, you will see heavy doubling of the date and the inscriptions 'LIBERTY' and 'IN GOD WE TRUST.' The 1955 doubled die cent is worth about $1,250 or more while the 1969-S doubled die cent can fetch more than $15,000."
Magnetic Money: The 1944 Steel Wheat Penny
Andrew Adamo, vice president and co-founder of Bullion Sharks, a family-owned precious metals and rare coin dealer, reiterates McMorrow-Hernandez's point that rarity can be more valuable than age — especially when mistakes were made in production.
"One coin that individuals may come across is considered an error," said Adamo. "It is the 1944 steel wheat penny that was supposed to be minted in copper. There were less than 50 of these pennies minted, and today they can be worth $75,000 to $110,000. This coin can be easily tested by using a magnet — being steel it will be attracted to the magnet."
If you happen to find one in mint condition, it could command more than $400,000, according to CoinTrackers.
Make Your Money Work Better for You
A Special Silver Dime and Silver Quarter from 1965
A pair of unique 10- and 25-cent coins from less than 60 years ago offers another opportunity to cash in on minting mistakes.
"Two really cool errors you should be looking for are the 1965 silver dime and 1965 silver quarter," said McMorrow-Hernandez. "Both were mistakenly made during the first year these two denominations were supposed to be struck from a copper-nickel clad composition. The regular 1965 clad dime should weigh 2.27 grams and the clad 1965 quarter should register at around 5.67 grams. However, the 1965 silver dime weighs 2.5 grams and the 1965 silver quarter tips the scales at approximately 6.3 grams. You'll also notice the lack of an orange- or brown-colored copper band around the edge of the silver coins — something distinctive with the copper-nickel-clad coins. The 1965 silver dime is worth around $3,000 and up while the 1965 silver quarter fetches some $7,000 or more."
Any Coins From 1965 or Earlier Are Worth at Least Their Weight in Silver
The dime and quarter you just read about were minted in one of the most consequential years in the history of American coins. That's because 58 years ago, the composition of common coins changed forever — and anything that came before is always worth a second look.
"It's often good practice to check your pocket change for silver-issue coinage," said Anton A. Bogdanov, an appraiser and senior editor at the auction platform EBTH, Inc. "That's U.S. dimes, quarters and half dollars dated prior to 1965. These coins were struck in 90% silver composition."
Paper Money With Valuable Errors Is Easier To Come By
According to Bogdanov, errors in banknotes are far more common and simpler for the layperson to identify than mistakes on minted coins.
"Ink smears, offset prints, gutter-folds, and misaligned print errors are some common varieties that are easy to spot," he said.
It's also wise to look out for what he calls "fancy serial numbers."
"Single-digit blocks and repeating numbers can often command a premium over the face value," Bogdanov said. "Replacement notes — designated by a star next to the serial — are also plentiful, though the value will greatly depend on condition and series date. If you operate a cash register, you are almost guaranteed to come across these at some point."
Make Your Money Work Better for You
2014 and 2016 False Counterfeit $1 Bills
In 2014 and 2016, a miscommunication between the U.S. Bureau of Engraving and Printing and its facilities in Washington, D.C., and Fort Worth, Texas, resulted in 6.4 million pairs of $1 bills with identical serial numbers. Since each bill must have a unique serial number, those pairs are technically considered counterfeit.
According to Wealthy Nickel, only nine matching pairs have ever been identified. If you stumble across one of these special banknotes, you could be $150,000 richer. Look for:
"Series 2013" next to the picture of George Washington
A "B" Federal Reserve Seal above the serial number
Serial numbers that end with a star (*) and fall between B00000001* and B00250000* or B03200001* and B09600000*
How To Know if an Interesting Coin Is a Hidden Treasure
The average person might miss obscure errors and minor minting mistakes, but help is out there.
"When evaluating market value, I always encourage clients to look for American Numismatic Association (ANA) registered dealers in their area," said Bogdanov. "The majority of coin and currency dealers in good standing with the hobbyist community are registered with a governing numismatic organization such as the ANA. Most of these dealers will charge no fee to examine the collection and quote you a purchase price. It's often best to get quotes from at least two dealers prior to making a final decision."
Technology can also provide a good starting point. For example, a new app called CoinID uses AI to identify and value promising coins. Happy hunting!
More From GOBankingRates

BEFORE YOU GO
See Today's Best
Banking Offers