Biden Administration Orders 200 Million Additional Vaccines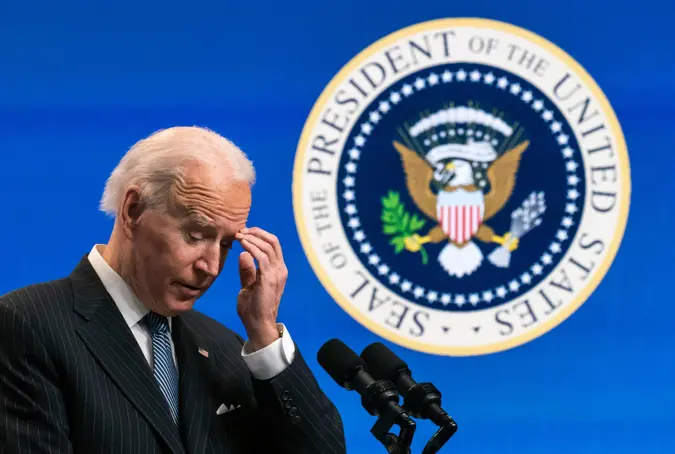 Shutterstock / Shutterstock
President Biden announced his administration will purchase 200 million additional vaccine doses to be delivered this summer, boosting the nation's vaccine supply by half, according to a White House statement.
See: When Can You Get The COVID Vaccine? Here's What We Know So Far
Find: Amazon Offers to Help Biden Administration Distribute, Administer 100 Million COVID Vaccines in 100 Days
The administration is working to purchase an additional 100 million doses of each of the two Food and Drug Administration-authorized vaccines — Pfizer and Moderna.  This will increase the total vaccine order in the U.S. by 50%, from 400 million ordered to 600 million, according to the statement.
"This is enough vaccine to fully vaccinate 300 Americans by the end of the summer, beginning of the fall," President Biden said in a speech yesterday. "And this is an aggregate plan that doesn't leave anything on the table or anything to chance, as we've seen happen in the past year."
See: Disneyland Will Be First Massive COVID-19 Vaccination Site
Find: Johnson & Johnson Beats Expectations, Says Will Have COVID Vaccine Info "Soon"
President Biden described it as a "wartime effort," and as such, he said he directed his team to be ready to exercise all the authorities he has under the Defense Production Act to address the supply shortages "inherited from the previous administration," according to the transcript of his remarks.
Make Your Money Work for You
"We're going to be working across the government, with private industry, to ramp up production of vaccine and protective equipment — the syringes, the needles, the gloves, the swabs and the masks — everything that's needed to protect, test, vaccinate and take care of our people," Biden said in his speech. "We've already identified suppliers, and we're working with them to move our plan forward."
As of yesterday, there were more than 25 million COVID cases and nearly 420,000 COVID deaths in the U.S., according to Centers for Disease Control and Prevention data. Also as of yesterday, there were 44.3 million vaccine doses distributed, with only 23.5 million administered. The number of people having received the first dose stood at just under 20 million, and 3.5 million Americans have received both doses, according to CDC data.
More From GOBankingRates:
Make Your Money Work for You