Johnson & Johnson Beats Expectations, Says Will Have COVID Vaccine Info "Soon"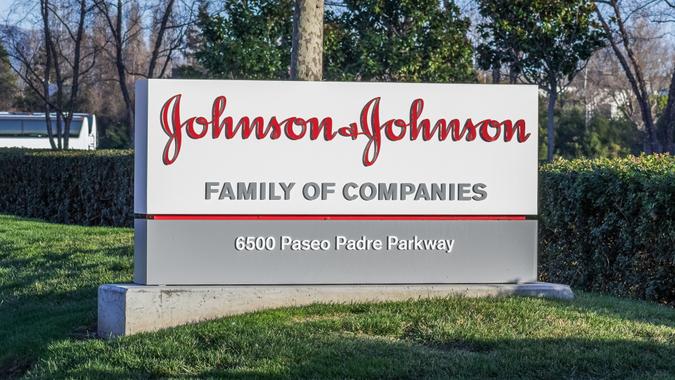 Sundry Photography / Shutterstock.com
Johnson & Johnson (NYSE: JNJ) announced its fourth-quarter and full-year 2020 results today and said it would release details from the Phase 3 COVID-19 vaccine trial "soon." The company's earnings beat analysts' expectations.
See: Should You Invest in Vaccine Stocks Right Now?
Find: 25 Companies Making the Most Money From Coronavirus
"Our notable full year performance reflects the continued confidence from patients, physicians, customers and consumers in our life-enhancing products and medicines, particularly throughout the COVID-19 pandemic," Alex Gorsky, chairman and CEO, said in the earnings statement. "I'm incredibly proud of our Johnson & Johnson teams around the world for going above and beyond to meet stakeholder needs. These efforts, and our commitment to families around the world as the largest broad-based healthcare company, enabled us to lead in the fight against COVID-19. We continue to progress our COVID-19 vaccine candidate and look forward to sharing details from our Phase 3 study soon."
Johnson & Johnson is expected to receive emergency approval from the Food and Drug Administration any day for its single-dose COVID-19 vaccine. This would be the third vaccine in the U.S. and the first one requiring only one dose, facilitating and accelerating distribution.
Johnson & Johnson reported $1.86 earnings per share, compared to the consensus EPS forecast for the quarter of $1.81, according to Zacks Investment Research, based on seven analysts' forecasts.
Make Your Money Work Better for You
See: Companies That Performed Exceptionally Well in 2020
Find: Every Stock That Warren Buffett Owns, Ranked
"Johnson & Johnson was built for times like these, and I am extremely confident in our ability to deliver lasting value and continued innovation in 2021 and for years to come," Gorsky said in the earnings statement.
Per segment, consumer health worldwide operational sales grew 3.1%, driven by U.S. growth in over-the-counter products, according to the earnings statement.
Pharmaceutical worldwide operational sales grew 8.4%.
See: Big-Name Brands That Have Been Around for More Than a Century
Find: Meet the 23 Companies That Are New to the Fortune 500
On the other hand, medical devices worldwide operational sales declined by 10.5%, which was primarily driven by the negative impact of the COVID-19 pandemic and the associated deferral of medical procedures to our surgery, orthopedics and vision businesses, according to the statement.
"JNJ's 4Q20 sales and EPS beat as well as positive outlook for 2021, reflect solid performance and positive trends across its diversified business model," said Cantor Fitzgerald analyst Louise Chen in a note out early on Tuesday, according to Barron's.
Make Your Money Work Better for You
More From GOBankingRates: