Disneyland Will Be First Massive COVID-19 Vaccination Site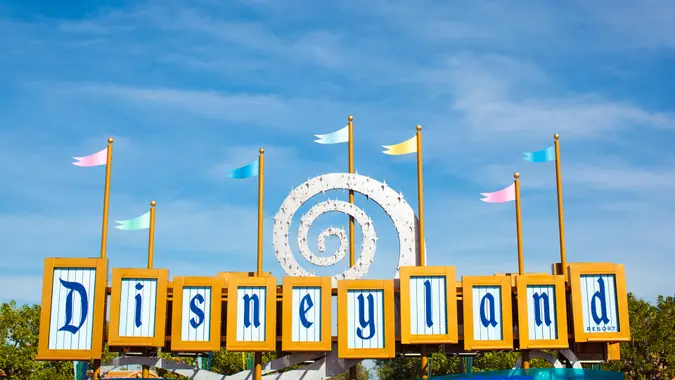 manley099 / iStock.com
California-based Disneyland Resort will serve as the first large point-of-dispensing, or POD, site to provide COVID-19 vaccinations and will be operational later this week.
See: When Can You Get the COVID-19 Vaccine — and How Much Will It Cost?Find: The National COVID Vaccine Roll-Out is a Multi-Billion Dollar 'Trainwreck'
"The Disneyland Resort, the largest employer in the heart of Orange County, has stepped up to host the county's first Super POD site — undertaking a monumental task in our vaccination distribution process," said acting Chairman Andrew Do, First District, in a statement released by the county. "We truly appreciate the support of the Orange County Fire Authority, our cities, and our residents as we continue to rollout COVID-19 vaccinations throughout the county."
"I'm proud to have Disneyland Resorts and the City of Anaheim, both in my Fourth District, be the first of the Super POD sites in Orange County," Supervisor Doug Chaffee said in the statement. "Residents in my district have been highly impacted by COVID-19. These Super PODs are absolutely critical in stopping this deadly virus."
Yesterday, L.A. County announced that its mass COVID-19 testing operation at Dodger Stadium will be phased out this week so the sports arena can be turned into a large-scale vaccination location, according to Deadline. The county will announce additional super POD sites — sites described as being able to vaccinate thousands daily — as agreements are finalized.
California is seeing a surge in COVID-19 cases, with 2.77 million cases total and almost 40,000 new cases reported on Jan. 11.
Make Your Money Work for You
See: Can Employers Require You to Get the Vaccine… Or Else?Find: Slow Vaccine Roll-Out Leaves Door Open to Scammers
While the Downtown Disney District has begun a phased reopening, the Hotels of the Disneyland Resort, Disneyland Park and Disney California Adventure Park remain closed and will reopen at a later date, pending state and local government approvals.
The Walt Disney Company Senior Executive Vice President and Chief Financial Officer Christine McCarthy said in statement that the company's fourth quarter 2020 results "continued to reflect significant impacts from COVID-19, which we estimate adversely impacted segment operating income in Q4 by $3.1 billion. Our Parks, Experiences and Products segment was again the most severely affected, with an estimated adverse impact of $2.4 billion in the fourth quarter."
The company will release its fiscal first quarter 2021 financial results on February 11.
More From GOBankingRates: