Congress Could Vote on Pandemic Relief and $1,400 Stimulus Check for Americans This Week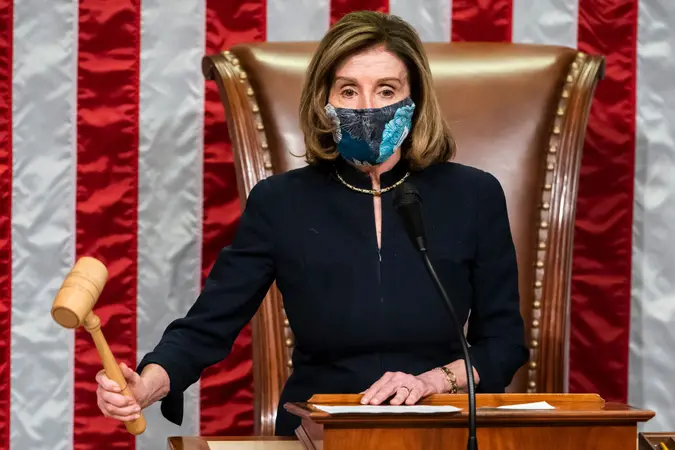 JIM LO SCALZO/EPA-EFE/Shutterstock / JIM LO SCALZO/EPA-EFE/Shutterstock
President Joe Biden wrapped up his first week in office signing 30 executive orders and actions on everything from climate change to coronavirus vaccine distribution. Now, he's working fast to get an additional $1,400 in stimulus money to Americans — perhaps as early as February.
See: Biden's Latest Executive Orders to Target COVID Hunger Issues, Worker Protections
Find: How Biden's First Week in Office Could Affect Your Bank Account
Biden will introduce to Congress this week a $1.9 trillion coronavirus aid package, which would include provisions such as $1,400 in stimulus money to many Americans. The provisions of the bill aren't clear yet, including income thresholds for individuals or couples filing jointly to collect the full amount. He also didn't state whether or not children or adult dependents would receive the full $1,400 per person, a reduced payment of $600 per person or even some other amount.
However, one thing is obvious: Congress and Biden are in a hurry to get more money out to Americans. In a speech announcing his proposed plan, he said the $600 payments distributed earlier this month were not enough, noting that many Americans had to choose between paying rent and buying food with the stimulus cash.
See: How the Coronavirus Outbreak Is Devastating the Livelihood of Hourly Workers
Find: Don't Throw Away This Envelope That Looks Like Junk Mail

Make Your Money Work for You
The U.S. Bureau of Labor Statistics reported that 59% of Americans spent the first round of $1,200 stimulus funds on groceries and rent. A survey by online bill-pay service doxo earlier this month validated that 59% of people planned to use the second, $600 in stimulus money on household bills, demonstrating the need for additional stimulus funds.
Don't go placing that Amazon Fresh order just yet, though. The stimulus payments are part of a massive bill that also includes provisions for raising the federal minimum wage to $15. The minimum wage has not increased from $7.25 since 2009.
See: $1,400 Stimulus Checks and $15 Minimum Wage — Digging into Biden's Stimulus Proposal
Find: How Biden's First 100 Days Could Impact the Economy
Plus, since the Democrats hold a narrow majority in the House, with an evenly divided Senate, Biden would need almost all Democrats onboard with the legislation for it to pass. Then there's the sticky situation of former president Trump's impeachment trial, which could, theoretically, delay a Senate vote on the new stimulus bill.
However, the House of Representatives, led by speaker Nancy Pelosi, is in a hurry to get the stimulus bill up for a vote. Committees could vote this week, with the full House looking at it the first week of February. If the $1.9 trillion stimulus doesn't pass as is, the House would consider a "skinny" bill that includes only stimulus funds and additional money for COVID-19 vaccine distributions — two needs that are hard to dispute.
Make Your Money Work for You
See: Does $1,400 Really Matter? What a Bigger Stimulus Check Does to the Federal Budget
Find: The Stimulus Check Secret You Need to Know Before You File Your 2020 Taxes
If all goes well and either bill passes through all of Congress without a hitch, Americans could expect some additional funds by late February. However, if Congress doesn't pass the legislation, it could be March or April before many people get the assistance they need. As we know from the first two checks, even once the stimulus package is approved, we can expect some delays with individuals receiving their funds — due to IRS processing errors, slow mail and other snags. Plus, as the April 15 tax filing deadline approaches, it's possible that additional stimulus funds could be rolled into tax refunds for many Americans, one CNET report speculates.
More From GOBankingRates:
Make Your Money Work for You