4 Financial Trends To Be Aware Of in 2023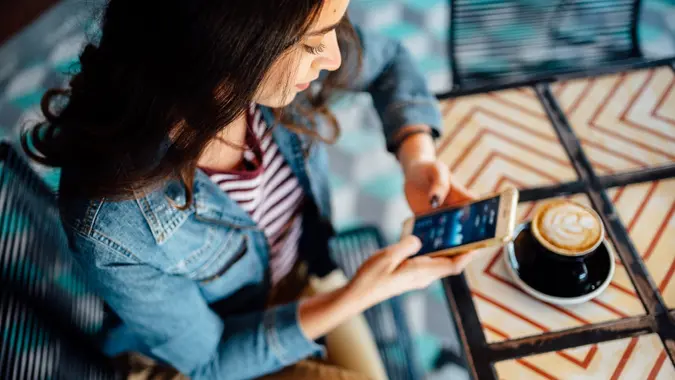 ferrantraite / iStock.com
In December 2022, The New York Times reported that America was suffering an "economic whiplash." With everyone from central bankers to Wall Street economists trying to figure out what the U.S. economy will look like in 2023, there is no clear answer to this question.
Even turning to historical data cannot fully alleviate doubt. Relying on previous patterns may not be the best strategy when the future ahead, as Fed chair Jerome Powell said, is "not knowable." 
Yes, it's true we don't know everything to come in the 2023 economic climate. There are, however, certain trends consumers should be mindful of across a wide range of sectors. Moving forward into the unknown of 2023, here are a few financial trends to be aware of.
Interest Rates
Jesse Cramer is the founder of personal finance blog The Best Interest and a relationship manager at fiduciary wealth management firm Cobblestone Capital Advisors. 
At the close of 2022, Cramer created a list of three top trends. These trends included asking whether inflation would continue to cool off, whether the housing market would thaw and whether the stock and bond markets would decouple. 
Upon reviewing this list, Cramer realized each trend shared a common thread: interest rates. 
This topic, Cramer said, will be the financial story of 2023. Cramer even cites a quote from investor Warren Buffett: "Interest rates are to asset prices what gravity is to the apple."
"Interest rates tie these three issues together, just in the same way gravity affects all matter around us," Cramer said. "The same higher rates than might quell inflation will also further freeze the housing market. How do we balance the two? How forward-looking are the stock and bond markets, and how much further Federal Reserve interest rate activity do they foresee?"
Make Your Money Work for You
Value Stocks Are Poised To Perform Well
In a recessionary period, it's a misconception to say value stocks don't perform well, said Brent Fredberg, director of investments at Brandes Investment Partners. Value stocks, Fredberg said, will do well next year.
Previously, Fredberg said, economically sensitive value stocks have been hurt by economic events like the 2008 financial crisis and 2020 COVID-19 pandemic. But it's also important to remember these events were both crises; whereas, Fredberg said, the upcoming recession is priced into the market.
"In previous recessionary periods, value has historically outperformed," he said. "Value stocks have less room to fall because prices are already hurting." 
Additionally, rotations from value to growth investing tend to last at least five years on average. "We are two years into the rotation where value is outperforming," Fredberg said, "which is one of the many reasons why we believe value is poised to do well in 2023."
Increased Tax Brackets
There are certain tax trends consumers need to pay attention to in 2023. Cecil Staton, CFP and president at Arch Financial Planning, is encouraging clients to review tax brackets increasing due to inflation. 
This increase, Staton said, is to ensure tax brackets reflect people's real income.
"The IRS pegs tax brackets, tax deductions, 401(k) and other tax-efficient vehicle contribution amounts to inflation," Staton said.
Additionally, the standard deduction is increasing, and Staton recommends bunching deductions. "A careful review of your financial picture, combined with some proactive tax planning, may save you money and set you up for increased savings growth in the years to come."
Make Your Money Work for You
Second-Half Recession Risk
CFP William Bevins said the risk most markets fear is a second-half recession. Prolonged inflation coupled with higher interest rates, Bevins said, could bring the economy to a standstill. 
In an interview with CNBC, Mark Zandi, chief economist at Moody's Analytics, said a recession "probably won't happen until the second half of 2023." 
However, Zandi's interview is not meant to sound any alarms yet in U.S. consumers. While it's a good idea to be cautious, Zandi recommended continuing to use best practices when spending, saving and investing.
More From GOBankingRates