Goodbye Vacation: Half of Americans Are Canceling or Postponing Summer Plans Because of Inflation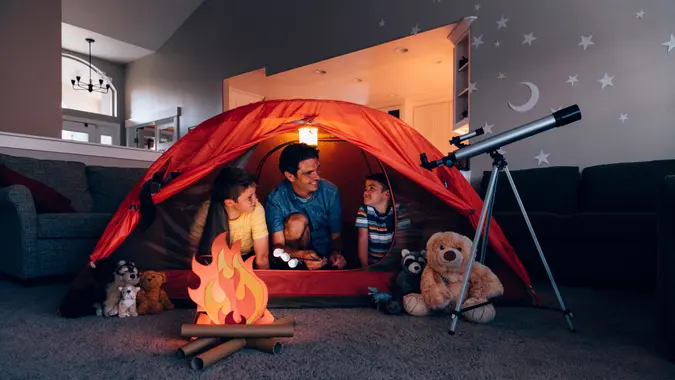 RichVintage / Getty Images
Summer is underway, and while it's usually a busy traveling season, this year many Americans decided to either cancel trips or spend less on vacations. While inflation has cooled off a bit, it has taken a toll on consumers' wallets. Furthering the financial pressure many are facing, is the resumption of student loan payments in October which will place an additional strain on household budgets.
In turn, 50% of Americans say they are canceling or postponing vacation trips due to financial challenges, according to a ScoreSense survey. Of those not canceling entirely, one in three respondents said they plan to spend less on expensive vacation locations.
More than half (53%) of those who will go on a vacation, plan to spend less than $2,000 on their summer trips.
The survey also notes that this is especially apparent among respondents who do not have children (69%) compared to those with children (31%). Older respondents were more likely to spend less than $2,000 on summer trips compared to younger respondents.
Additional key findings of the survey include the fact that a whopping 72% of respondents are either somewhat or very concerned about a possible recession this year. In addition, one out of five respondents do not have an emergency fund and a majority of those who do (58%) have six months or less in emergency funds to cover typical bills and expenses.
Make Your Money Work for You
Because of this, many consumers have been using personal loans to help pay for typical monthly purchases such as groceries, 48%; utility bills, 47%; rent and mortgage, 42%; and car maintenance and fuel both at 41%.
Americans are also cutting back on other extraneous expenses, such as dining, with 65% saying they are eating out less often, as well as entertainment, with 46% going out less and clothing, with 44% buying less, the survey noted. In addition, consumers are looking for money-saving strategies such as couponing, buying things on sale, and switching to store brands over name brand items.
More From GOBankingRates