Inflation 2022: Why Are Prices Still Going Up So Much?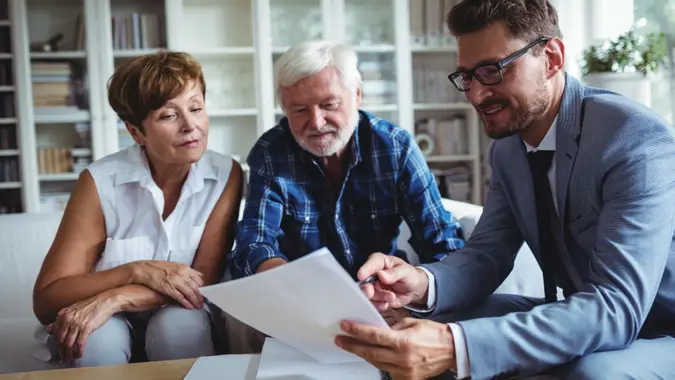 ©Shutterstock.com
Despite news of the U.S. economy back on the rebound, according to a recent article in Bloomberg, most consumers may not quite feel these effects just yet. Everything is still expensive for most Americans and prices only appear to be going up. 
As we head into the winter months and holiday season, many consumers may be bracing themselves for higher heating bills and pricier celebrations and gifts. While it's difficult to blame any one factor for rising costs, there are several contributors to increasing prices. Here are a few reasons why inflation is still a big deal and prices are continuing to steadily rise.
War in Ukraine
Many of our everyday essentials, including buying gas and groceries, have been financially impacted by Russia's invasion of Ukraine. 
KC Mathews, executive vice president & chief investment officer at UMB Bank, said the Russian invasion of Ukraine reduced our supply of oil, refined products and natural gas. The reduction of refining capacity, in turn, means higher gas prices.
It has also contributed to higher wheat prices, as Ukraine produces about a fifth of the world's high-grade wheat. Russia and Ukraine combined, Mathews said, are responsible for more than a quarter of world's wheat exports. The conflict, as a result, has led to significantly reduced global supply of wheat and higher prices in turn.
Make Your Money Work for You
Supply Chain Issues
One of the biggest contributors to inflation have been supply chain disruptions. These issues have been ongoing since the early days of the COVID-19 pandemic. Supply chains are still struggling to handle pre-pandemic demand.
Increased inventory shortages mean slower deliveries. This leads to supply and demand challenges, where there is less supply of the goods people want (and need) coupled with their increasing demand, putting upward pressure on higher priced goods.
Avian Influenza Outbreak
If you've noticed the price of eggs and meat has been much higher this year than previous years, there is an unfortunate, specific cause behind this issue. 
According to the USDA, over 44 million birds, 209 commercial flocks and 39 U.S. states were affected by HPAI this year. The outbreak significantly reduced the U.S. egg-layer flock and elevated the prices of eggs and poultry.
Extreme Weather
Extreme weather events, like severe drought and heat waves experienced by much of the U.S. this year, are also contributors to higher prices.
This is especially true of food. In September 2022, CNN reported extreme weather events this year had forced farmers to fallow land, pull up orchards, reduce livestock herds and slash expected yields in critical states that produce agriculture.
What Can Americans Do?
The good news is inflation will gradually end. However, nobody is entirely certain of the timing. Until then, Americans will need to continue fighting inflation through a number of tried and true budgeting methods. 
Make Your Money Work for You
Some of these include cutting back on unnecessary spending or purchases, reviewing billing statements to see where there may be opportunities for saving, contacting utility companies directly to discuss payment plans or financial assistance options, coupon clipping, and purchasing store brand items over name brands.
More From GOBankingRates