For Small Businesses, a Second Stimulus Is Still on the Way – Here's What to Expect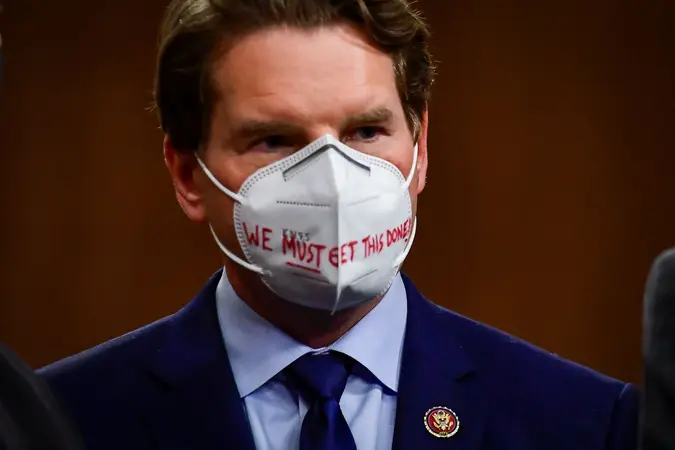 Shutterstock / Shutterstock
The second $900 million COVID-19 relief package, still awaiting final sign-off, includes three changes to the Paycheck Protection Program, which will help small businesses, a segment of the economy that is taking the brunt of the financial effects of the pandemic.
Final details about direct payments are at the crux of the current stalemate and are rapidly changing (as of publication, Senate Majority Leader Mitch McConnell had just blocked the standalone measure to increase direct payments to $2000 from $600 mid-day Tuesday). But here's what we know now about the PPP, according to language in the bill.
2020 in Review: The Year for Small Businesses Across the US
Explore: The Stimulus Check Secret You Need to Know Before You File Your 2020 Taxes
This second stimulus includes an additional $284.45 billion in lending to small businesses eligible for the aid: new borrowers and qualifying borrowers that already received a loan under the first round of PPP funding.
Friend: Did you get the PPP Business loan?

Me: No

Friend: Why not?

Me: I don't want to borrow money to pay overhead. That's stupid.

Friend: Buy it's a forgivable loan, you won't have to pay it back.

Me: Then why isn't it a grant?

Friend: *stares*

Me: *blinks*

Friend:..

Me: Duh?

— David Waddell (@klingpin)

August 10, 2020
Make Your Money Work for You
Some of the key components for these new PPP measures include the fact that it is now possible for a small business to take a second forgivable loan. They must however meet stricter eligibility criteria, including: have fewer than 300 employees and have experienced a reduction of at least 25% in gross receipts during a quarter of 2020 as compared with the same quarter in 2019. Businesses engaged in political or lobbying activities will also be ineligible for a second draw. In addition, the maximum loan amount available to a second-time borrower is $2 million, down from the $10 million cap on loans during the initial program.
Another key change for PPP loans in the new stimulus is that the bill relaxes requirements to have small loans forgiven, which qualify as loans of $150,000 or less. These businesses will only need to submit a one-page loan application with the number of employees, the estimated amount of the loan proceeds spent on payroll and the total loan amount.
See: What a $600 Stimulus Check Can Actually Buy You in America
Explore: Refusing to Wait for Congress, These Cities and States Are Handing Out COVID-19 Relief
Make Your Money Work for You
The bill also includes measures specifically addressed to help small businesses that are minority-owned and restaurants.
Finally, the new bill clarifies that borrowers that received PPP loans under the original program or receive loans under the renewed program may take tax deductions for expenses paid for with PPP loan proceeds. That could mean big relief come tax time — and it's just one of many answers to people's complicated COVID-19 questions that hang in the balance.
More From GOBankingRates
Make Your Money Work for You