Trump Administration Cuts Off Emergency Lending Programs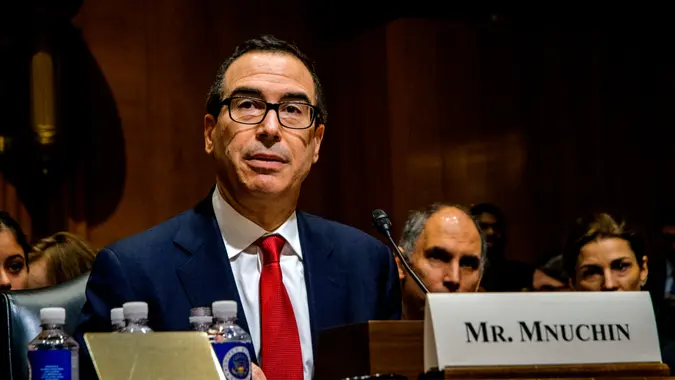 mark reinstein / Shutterstock.com
A number of emergency lending programs will be over with the year's end. In a letter to Jerome Powell, chairman of the Federal Reserve, penned on Thursday, U.S. Treasury Secretary Steven Mnuchin said that not only will he not renew the CARES Act when it expires in late December, but that any unused funds used to power the program must be reallocated to Congress. 
Mnuchin's request for reimbursement — an act that would need the Federal Reserve's approval — elicited a rare public statement from the Fed, which stated: "The Federal Reserve would prefer that the full suite of emergency facilities established during the coronavirus pandemic continue to serve their important role as a backstop for our still-strained and vulnerable economy." 
Mnuchin's ask for unused funds to be returned to Congress is a calculated albeit spiteful strike against the incoming Biden administration, which would be set back in releasing federal aid to Americans if the Fed approves the ask. President-elect Joe Biden has a comprehensive plan to reinvigorate the pandemic-ravaged economy including "an immediate increase of federal resources to cover all necessary federal costs" and "matching dollars for states to expedite enrollment for individuals who are eligible for Medicaid but not yet enrolled. This option must be specifically made available to states for the COVID-19 public health crisis," according to the Biden-Harris campaign site. 
Make Your Money Work for You
President Donald Trump has yet to concede the election and acknowledge his loss to Biden, despite mounting evidence that Biden fairly won. But moves like this — cutting off federal aid and demanding monies back when 12 million Americans are set to lose their unemployment benefits, and to have these funds end just three weeks before Biden takes office — is perhaps the closest Trump has come to an admission of defeat.  
More From GOBankingRates
Make Your Money Work for You