Unforgettable Photos From Wall Street's Golden Ages
You can learn a lot of history from a single photo.
20th Century Fox/Kobal/REX / Shutterstock.com
It's been said that "those who do not learn history are doomed to repeat it." If that's true, it must mean no one on Wall Street has cracked a book since there was still an actual wall there. Not just Wall Street, though, it's a global phenomenon in finance. You wouldn't think that new generations of investors would be so ready to fall into the same trap the Dutch did in the 17th century when they nearly destroyed their economy speculating on tulips, but sure enough, every couple of decades there's a new crop ready to crash into that same ditch.
As such, the way pundits often dissect financial situations is arguably somewhat backward. Perhaps, rather than fixating on the high drama of the stock market crash, they need to be digging through the smoldering wreckage of the glorious era of prosperity that preceded it.
It's in that spirit that it's worth taking a long look at some of these iconic Wall Street photos of past golden ages for stocks. It's not hard to see the unbridled optimism in these pictures for what it is: catastrophic, suicidal hubris. But it's also worth learning one very important lesson about history from these photos: From Dutch tulips to mortgage-backed securities, these highs and lows are one pattern of insanity that's been tragically routine for centuries.
The 1920s: Signing of the Treaty of Versailles
The end of World War I in 1918 helped launch the era of economic prosperity that followed in America. While the maelstrom of death that descended on Europe was as horrifying as it was catastrophic, its worst effects weren't visited upon America.
As a late entrant into the war, the United States had much more limited casualties than the European power who lost millions of soldiers. The country also benefited economically from arms sales and money lending to Britain and France that continued throughout the war, and because the fighting was entirely outside American borders, damage to American infrastructure or civilian casualties were virtually nonexistent.
The above picture depicts the signing of the Treaty of Versailles — a pact that American President Woodrow Wilson played a crucial role in negotiating — in the eponymous palace's famous Hall of Mirrors.
2/16
©Library of Congress
Curbside Brokers in 1920s New York City
The stock market in the 1920s simply could not be contained. Literally.
While people had been trading stocks in New York nearly since its founding, the popularity of the practice started growing exponentially in the 1920s. And while the New York Stock Exchange was founded in 1792, the fact that there were a variety of securities that couldn't be listed there led to the existence of "curb brokers" who would trade unlisted securities on street corners.
The most popular location was an open-air market that would come to be known as the American Stock Exchange. The exchange would move indoors the year after this picture was taken, but through 1920, curbside stock exchanges were not an uncommon site in New York City.
3/16
Mgm/Kobal/REX / Shutterstock.com
Joan Crawford in 1928's 'Our Dancing Daughters'
The economy might have been the primary reason for the decades' title of the Roaring '20s, but that also could have applied to the tremendous social change that was pulsating through the country at the same time. The 1920s are also known as the Jazz Age, and many people were shocked and/or thrilled by the behavior of a generation of younger, more-liberated women who came to be known as "flappers."
This picture of Joan Crawford is from 1928's "Our Dancing Daughters," which spoke to society's concerns about the era's changing social mores.
4/16
Underwood Archives/UIG/REX / Shutterstock.com
Patrons at a San Francisco Speakeasy After Prohibition in 1920
Of course, all of the wild times being enjoyed by flappers and stockbrokers alike weren't being fueled by legally-acquired alcohol. The ratification of the 18th Amendment in 1919 meant that Prohibition kicked off in 1920 and lasted until 1933, well into the Great Depression.
While plenty of Americans might have felt visiting a neighborhood speakeasy, like the one pictured here, was harmless, the end result of the law was an increasingly common association between Americans and organized crime.
5/16
Peter Brooker/REX / Shutterstock.com
The 1980s: Yuppie With Cellphone
As America emerged from the energy crisis of the 1970s and stagnant growth and persistent inflation that continued into the early 1980s, the stock market and the economy were ready for a bull run.
However, what followed wound up creating a new class of youthful city dwellers that came to be known as the "yuppies" — for "young, urban professionals." To many, the yuppies were obnoxiously rich and, well, just plain obnoxious with the ostentatious displays of the wealth they were acquiring in the days of easy money. And few displays of wealth were as prized as some of the earliest iterations of the cellphone.
6/16
AP/REX/Shutterstock / AP/REX/Shutterstock
Financier Ivan Boesky in New York in 1987
Of course, there's probably no better embodiment of Wall Street in the 1980s than Ivan Boesky, the Wall Street trader who made a fortune trading stock only to end up in jail for insider trading.
Boesky made his money in merger arbitrage, the practice of trading in stocks of companies that are merger targets. The field is one where predicting which companies would be targets of mergers or acquisitions, and it turned out Boesky was always ahead of the curve because he had a network of sources feeding him illegal insider information.
7/16
20th Century Fox/Kobal/REX / Shutterstock.com
Michael Douglas in 1987's 'Wall Street'
If Boesky sounds familiar, that's because he's considered to be the primary inspiration for the now-iconic character of Gordon Gekko from Oliver Stone's 1987 classic film "Wall Street." In fact, Gekko's iconic "Greed ... is good" speech is specifically modeled after one Boesky made to the graduating class of University of California, Berkeley's School of Business Administration in 1986.
Incredibly, the film was released in December 1987, just two months after the bottom had fallen out of the markets on Black Monday in October, providing an entirely different context for the sort of behavior depicted in the film.
8/16
J Scott Applewhite/AP/REX / Shutterstock.com
Michael Milken Getting Sworn In Before the House Oversight and Investment Subcommittee in the Late 1980s
The Leveraged Buyout (or LBO for short) -- industry came to define the era for Wall Street, companies taking on loads of high-priced debt — better known as "junk bonds" for their relatively high risks — to go private. The move would usually either be because management sees the company's stock as being undervalued or is concerned about a corporate takeover by another actor. However, the sort of job cuts or sale of portions of the business that often followed to pay for the cost of the bonds helped make LBOs widely unpopular outside of the industry.
Michael Milken became known as the "Junk Bond King" in the 1980s for pioneering the market for subprime corporate debt. However, Milken and the rest of the LBO industry were in for harder times to come. Milken would eventually land in prison for violating securities law while his firm — Drexel Burnham Lambert — would go bankrupt in 1990. How did Milken get popped? It was Ivan Boesky who allowed the SEC to record their phone calls.
9/16
Charles Bennett/AP/REX / Shutterstock.com
The 1990s: CBOE Executives With Yahoo Employees in 1997
The dawn of the internet age was one of stunning possibility. The fact that so many industries are, even today, finding new ways to be "disruptive" based on an interconnected world speaks to just how vast the potential was in the earliest days of the World Wide Web. As such, the rash of new internet companies that began to hit the scene was difficult to understand or value. The world was clearly changing, but which horse to back to take advantage of that change was far from clear.
As such, companies like Yahoo, that ultimately undershot the incredible optimism of the 1990s, were still rock stars in their own day. And, as traditional finance discovered just how much money there was to be made from helping these companies obtain capital and eventually go public, it sparked a major bubble for dot-com stocks.
10/16
Amanda Bicknell/AP/REX / Shutterstock.com
Lycos Employees Showing Off Cars With Company Logo in 1999
As Americans began to discover and use the internet, the companies that were building a business on connecting consumers to the web blossomed. However, easy money in the early days often gave way to the harsh realization that monetization over the long run would prove significantly more difficult than was initially realized.
Here, a group of employees displays their personal vehicles that they've decorated with the decals that the employer, early web 1.0 company Lycos, had made for their NASCAR sponsorship. Yes, NASCAR sponsorship. And if you've never heard of Lycos, one of the internet's earliest search engines, you should, well, Google it.
11/16
Bob Child/AP/REX / Shutterstock.com
Cheap Gas in the 1990s
Of course, the booming economy of the 1990s had more to it than just the emergence of the first internet companies. There were a number of additional factors that played into the sustained period of economic growth. Among those was the extremely affordable gas during the period, with the inflation-adjusted price of a gallon of gas reaching its lowest point since before 1929 in the late 1990s.
12/16
Joe Marquette/AP/REX / Shutterstock.com
Bill Gates Testifies on Capitol Hill in 1998
Of course, there was bound to be overreaching with so much undefined territory regarding commerce on the internet. Companies scrambling to control the exploding markets for software quickly found themselves running afoul of the law, most notably in the case of Microsoft, which was subjected to an antitrust suit by the Justice Department in 1998.
So, if you're looking for the origin of Silicon Valley's "move fast and break things ethos," this era could be it.
13/16
Ron Sachs/REX / Shutterstock.com
The 2000s: President George W. Bush Signs $1.35 Trillion Tax Cut
Emerging from the dramatic bursting of the dot-com bubble was a new economic era. After winning the contentious election of 2000, the incoming Republican administration made its first priority — get this — a massive tax cut. Wow, how times have changed, huh?
The Bush tax cut was a part of the new brand of "Compassionate Conservatism" that he had touted on the campaign trail. And while the long-term effects appear to include a dramatic increase in the deficit, the legacy of which continues even today, it also freed up a lot of money among investors and stock traders alike and ushered in an era where easy credit was more and more available to Americans of every stripe.
14/16
John Riley/EPA/REX / Shutterstock.com
Condominiums Under Construction in Downtown Miami, 2005
Part of what was driving the construction boom from 2001-2007 was actually the demand for more investable products that newfound wealth could be used for. Mortgage-backed securities (MBSs) — thousands of mortgages from American homeowners packaged together into a single security — had been in existence since the mid-1970s and had long played a positive role in the economy. They created investments with relatively low risk and high returns while simultaneously creating a secondary market for mortgages that boosted demand and made it easier for Americans to get a home loan.
However, as demand for these MBSs started to spike, it led investment banks to push harder and harder for more mortgages, which in turn led mortgage lenders to loosen their standards more and more. Over time, the MBSs that were once a valuable piece of a strong, stable economy became filled with more and more questionable, subprime mortgages that were much more likely to default, turning them into a far riskier gamble.
15/16
Paul Sakuma/AP/REX / Shutterstock.com
Mark Zuckerberg at Facebook Headquarters in 2007
While the rush of easy credit had dramatic effects on the housing market, there were also many people returning to investments in startups and venture capital firms during this period. Certainly nothing on the scale of the era that had immediately preceded it, but there was a modest but marked recovery in this market from 2001 to 2007. In many cases, some of today's most important companies hit major milestones in this period between the dot-com crash and the housing crash. Facebook, for instance, was founded in 2004 and grew rapidly during the period, while Google held its highly anticipated IPO that same year.
16/16
Regina Kuehne/EPA/REX / Shutterstock.com
Damien Hirst's 'The Physical Impossibility of Death in the Mind of Someone Living' and Sotheby's Auction in 2008
As is often the case, the huge profits for Wall Street translated to a spiking market for high-end goods, including artwork. The above work is Damien Hirst's "The Physical Impossibility of Death in the Mind of Someone Living." Which is, as you can see, simply a tiger shark suspended in formaldehyde. The work was originally made in 1991 and had been the source of some criticism, including getting singled out by critic Robert Hughes as a sign of the commercializing of art that was a "cultural obscenity."
However, with timing that is truly ironic, Hirst would get the last laugh when his works fetched a stunning $200 million during an auction at Sotheby's that took place the same day as the collapse of investment bank Lehman Brothers.
More From GOBankingRates
About the Author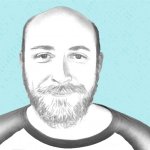 Joel Anderson is a business and finance writer with over a decade of experience writing about the wide world of finance. Based in Los Angeles, he specializes in writing about the financial markets, stocks, macroeconomic concepts and focuses on helping make complex financial concepts digestible for the retail investor.