8 Places To Buy a Car for Under $20K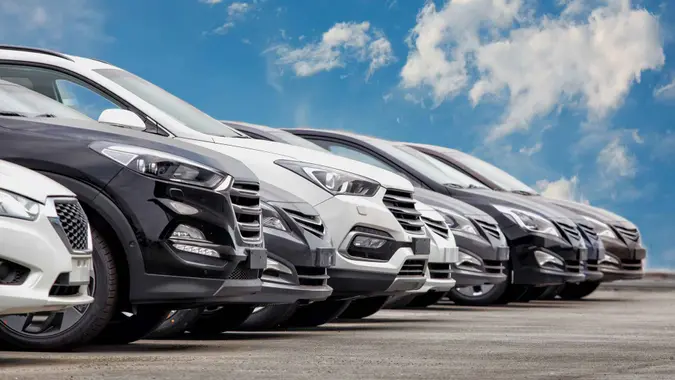 Apriori1 / Getty Images/iStockphoto
In earlier days, you could look in your local newspaper or "buy and sell" publication — or simply drive around your neighborhood — to search for an affordable car. Now, finding anything decent to drive for under $20,000 often takes extensive research and more than a bit of luck.
However, cars and trucks for under $20K are out there and there's plenty of companies helping buyers find them. Listings can be found at dealerships and on sites that don't specifically specialize in cars, like eBay, Facebook Marketplace and Craigslist. But if you want detailed specs and the safer vetting of vehicles and sellers, your search should start with trusted online resources.
Before you begin searching, remember some golden rules:
Instead of relying on the dealer to arrange a loan, do your research before and compare lender financing.
Study reviews from actual owners and drivers, not dealers and listing sites.
Get a vehicle history report from a place like CARFAX, VINFreeCheck or VINCheck.
Make sure to get an independent inspection from a mechanic if you're buying a used car.
Some sites and dealers won't budge, but always be prepared to negotiate.
8 Places To Buy a Car for Under $20K 
Autolist
Autolist aggregates new and used cars listings just like many other sites, but it has advantages others can't provide. Namely, it provides stress-free browsing with lots of search parameters through its award-winning app. The Autolist app is great for comparison shopping, too.
Make Your Money Work Better for You
AutoTempest
Providing millions of listings from a variety of sources, AutoTempest has partnered with over a dozen listing companies, including Cars.com, Carvana and CarGurus. It even lists cars from sites that they don't have partnerships with, like Craigslist, Facebook Marketplace and Autotrader, for comparison purposes.
Autotrader
Autotrader is one of the best and most navigable sites for car buyers and sellers. A quick search pulls up over 10,000 used cars prices between $650 and $20,000. Every listing has relevant info front and center, CARFAX links, an online calculator and "Great Price" or "Good Price" tags where applicable. A great option if you're looking for a certified pre-owned car.
Cars.com
Many buyers get frustrated with the impersonal nature and sheer wealth of information on car buying websites. There's no such problem with Cars.com. According to Credit Karma, "The site is more of a matchmaking service, with the sale of vehicles taking place offline," which makes for a more comfortable transaction process. Aside from great comparison data, unique price filters and internal deal notices, Cars.com lets you list cars for sale for free, too.
CARFAX
Known for its free vehicle history reports, CARFAX also helps buyers with easy-to-use searches by type, model and price. All listings come with a free CARFAX report, so you know you're getting the goods on a vehicle's service, accident and ownership histories. There are over 410,000 used car listings for under $20,000 on the site right now.
Carvana
It might be a gimmick, but it's a pretty good one. Carvana operates 39 car vending machines scattered throughout the country. But there's nothing contrived about the amount of cheap and certified pre-owned (CPO) vehicles cars you can find on its site. Car buying and selling is completely done online, so you'll save on dealer commissions and unexpected fees.
Make Your Money Work Better for You
Edmunds
Owned by CarMax, Edmunds has been reviewing vehicles for over 50 years and is an authority on appraising and comparison offers. For those who love to intensely review big purchases, Edmunds has loads of reports and great articles on what you should and shouldn't consider when buying a new, or new to you, car. Its hundred of thousands of listings for cars under $20,000 have helpful features tags and vehicle history reports.
Hertz
"No middlemen or markups" helps to put smiles on the faces of even the most cautious buyers right from the get-go. Hertz is one of the oldest names in the rental car industry, but has broadened its business to include non-haggle sales significantly over the last decade. With a great selection of mostly SUVs, hatchbacks and sedans priced under $20K, all vehicles come with a complementary 12-month/12,000-mile powertrain warranty and a 7-day buy-back guarantee.
More From GOBankingRates