4 Ways You Can Save More Money Using Angi (Formerly Angie's List)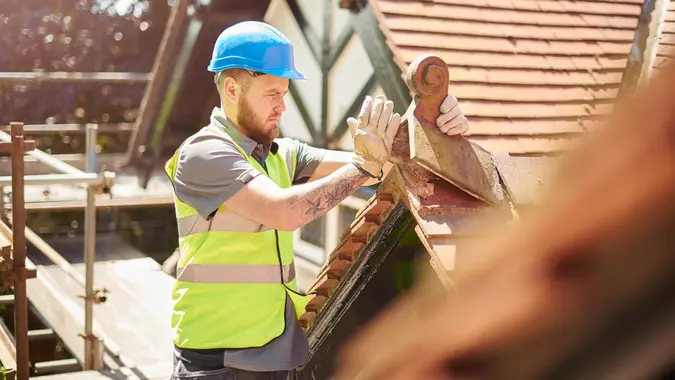 sturti / iStock.com
Home projects can be a frustrating way to hemorrhage money if you can't find the right service professionals or misleading quotes get thrown out the window. If everything in life came with a happiness guarantee and a background check, most decisions would have lower stakes. However, as life often turns out to just be life, there are fortunately services that can help you find the right people for the right job. 
What Is the Difference Between Angie's List and Angi?
You may somewhat recognize the name Angi as Angi Inc. was formerly known as Angi Homeservices Inc., which was more commonly referred to as Angie's List. The website and Angi app have many members-only perks and benefits. Here are a few key takeaways:
You can find many contractors and professionals in numerous categories of home services, such as interior updates, exterior fixes, house cleaning, landscaping and more. 
Angi has its Solution Center, which is filled with expert advice.
You can watch video tutorials for DIY projects and home improvement instructions.
The Angi website provides cost guides as a tool for you to use when you do some price comparisons or want to find average cost estimates for home projects.
You can read reviews and request quotes by creating a free account.
For additional benefits, you can get an Angi Key membership for $29.99 per year. Angi Key members get 20% off Angi pre-priced services, exclusive deals, members-only pricing on the site and access to home specialists to help you find, book and pay the right person all in one place. 
4 Ways Angi Can Save You Money on Home Improvements
Getting an Angi-certified stamp of approval on a local business or technician can go a long way to easing your mind when spending money on a task you need to be done. Not only can you be sure the job will be done correctly, but you can also remain confident you are getting the best deal for your dollar. Here are four ways Angi can help you save money on your next home improvement project:
See reviews of local businesses
Access and compare rates of local services
Research and hire home service providers through the site
Angi Key membership
1. See Reviews of Local Businesses 
Knowing the company or contractor you just hired has a four-star or higher rating is helpful. They have been ranked and reviewed by others who have used them for similar services to what you need. Being well reviewed means the people who take on the job won't be wasting your time and money. 
Make Your Money Work Better for You
2. Access and Compare Rates of Local Services 
Angi lets you shop around and compare and contrast quotes and rates from local businesses. This means you can see who is charging what and find the fairest and best price for what you are looking to get done. You can save a lot of money by taking the guesswork out of determining who had the better deal with the help of Angi's cost guides. 
3. Research and Hire Home Service Providers Through the Site 
Many of the businesses on the platform have already been vetted and background checked by Angi. You can hire the right people the first time instead of wasting money on hiring the wrong people and having to pay twice to fix what they've done. 
4. Angi Key Membership
If you are someone who needs a lot of home improvement jobs done or is constantly upgrading around the house, becoming an Angi Key member could be financially beneficial for you. The membership gets you 20% off Angi pre-priced services as well as grants you access to limited-time offers and exclusive deals. Membership costs $29.99 a year, which may be worth it compared to how much you save just on one service or job. 
FAQ
Does Angie's List charge a fee?

You can browse the site or app to read reviews or request quotes for free, but in order to get access to certain deals or 20% off Angi pre-priced services, you need to become a member of Angi Key, which costs $29.99 a year.

What is the difference between Angi and Angie's List?

The difference between Angi and Angie's List is that the company rebranded itself to just Angi when it expanded from just contractor contacts to being broader with what it offered with home services and projects.
Make Your Money Work Better for You
Editorial Note: This content is not provided by any entity covered in this article. Any opinions, analyses, reviews, ratings or recommendations expressed in this article are those of the author alone and have not been reviewed, approved or otherwise endorsed by any entity named in this article.