Boomer on a Budget? Use These 5 Benchmarks To Determine If You're in a Good Place Financially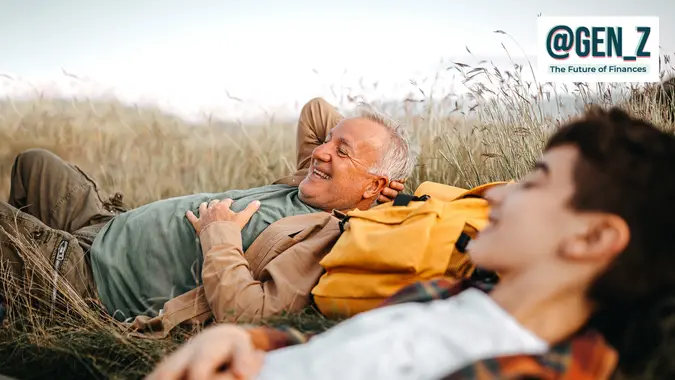 Your 60s should be a time where you begin to unwind and savor the fruits of your labor — and not spend time stressing over money and investments.
Setting yourself up for retirement should take center stage as you begin looking at your financial portfolio. This can allow you to see if you're doing better than expected or still need to do some work to get where you want to be.
Here are some signs to help you determine whether you're doing well financially in your 60s or need to make some improvements to hit your goals.
1. You Have a Well-Funded Retirement Account
Whether you're still working or have retired early, having a 401(k) is a key component to your financial health. Having saved and invested enough money over the course of your working years will go a long way toward helping you maintain your desired lifestyle during retirement. 
Depending on your needs, you can choose to keep your 401(k) invested and let your money grow or begin taking distributions from the age of 59 1/2 years to help you cover expenses, per FinanceBuzz. 
2. You're On a Debt-Free Track
Credit card debt can feel like a giant weight on your shoulders, depleting you both mentally and physically. While high interest rates can make it seem impossible to get ahead, organizations like National Debt Relief can help you pay off debt, negotiate with major credit cards — and do so with one simple monthly payment. 
3. You've Paid Off Your Home
There is possibly no greater sense of relief than making that last payment on your dream house. Owning your own place in your 60s provides greater financial security as you won't be making mortgage payments long into retirement. Paying off your home also means that you'll have more cash available each month for investing or other expenses.
Make Your Money Work Better for You
4. You've Spoken to a Financial Advisor
Retirement is a major financial milestone, and it's crucial to ensure you have enough savings and investments to support your desired lifestyle. When seeking one out, make sure to find someone who specializes in retirement portfolios. They'll be able to offer a supportive way to help you evaluate your resources and create a plan to achieve your retirement goals. It's essential to find an advisor who understands your specific needs and can tailor their advice accordingly.
5. You can enjoy much-deserved leisure
It can be tricky knowing whether you're headed on the right financial path or not, but one major benchmark is the ability to let loose and enjoy yourself. If you're not worried about paying for that dream vacation to the Bahamas or achieving other big-ticket items, then you're in good shape. 
Keep in mind that it's always a good idea to regularly check in with your budget and financial portfolio so you can maintain greater peace of mind and live your 60s to the fullest.
More From GOBankingRates