Retirement Planning: Nearly Half of Gen X and Younger Generations Fear Savings Not Enough — 4 Reasons It's Never Too Late To Catch Up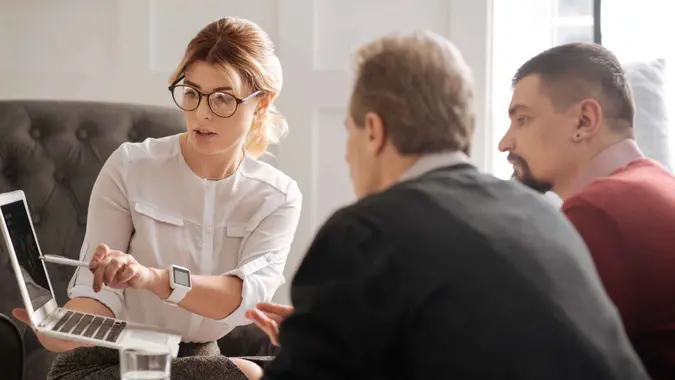 yacobchuk / Getty Images/iStockphoto
There's nothing new about Americans worrying about retirement savings — they've been doing so for decades and will likely keep doing so decades into the future. Younger Americans who fear they're behind on retirement savings (and there are a lot of them) can take heart in the fact that you can always catch up.
According to a new survey from MassMutual, nearly half (49%) of Americans planning for retirement say they're behind where they need to be to retire at their ideal retirement age. That figure includes 53% of Gen X and 32% of baby boomers.
Younger generations are especially fretful, with 45% of Gen Z and 53% of millennials saying they are behind on retirement savings, according to the survey of 1,000 U.S. adults.
If you're behind on retirement savings, don't panic – there's always time to get back on the right track. Here are four reasons it's never too late to catch up.
1. Time Is Your Friend
This extends to just about everyone, although Gen Z and millennials obviously have the biggest advantage because they have decades before they reach retirement age. But even older folks have time to turn things around.
Younger boomers who are happy with their jobs and are building retirement savings through employer-sponsored 401(k) plans can keep working well beyond retirement age to bolster their savings.
Gen X members have even more time to catch up. Suppose you're 45 years old and don't have any retirement savings. According to a blog from Ramsey Solutions, if you contribute $22,500 a year to your 401(k) for 20 years in good growth stock mutual funds, you could retire at age 65 with about $1.6 million in your nest egg — and that doesn't even include company matches.
Make Your Money Work Better for You
2. You Can Max Out Retirement Accounts
It's never too late to kick up your 401(k) contribution so you hit the maximum every paycheck. If you're into New Year's resolutions, an ideal time to max out your retirement account is the beginning of the year because you have the potential for higher long-term growth. You also have a chance to maximize employer contributions.
3. Companies Are Hiring
With the U.S. unemployment rate still at historical lows, now is a good time to find a better-paying job if you need one — or find part-time work to supplement your income. A blog earlier this month posted by the U.S. Chamber of Commerce noted that workforce participation remains below pre-pandemic levels, with an estimated 1.9 million fewer Americans working today compared to February of 2020. Job openings continue to outpace the number of available workers in many industries, making it a good time to polish up your resume to get a better job or score a decent-paying side hustle.
4. The Stock Market Always Moves Higher (So Far)
You might be hesitant to put your savings into stocks, especially considering the stock market's performance the last couple of years. But it's useful to remember that historically, stocks have always been a good bet.
For example, the S&P 500 has gained about 10.7% on average every year since it was introduced in 1957, Business Insider reported. The average return over the past decade is even better, at around 12.39% a year. If you are behind on your retirement savings, putting your money into stocks is nearly always a good way to catch up.
Make Your Money Work Better for You
More From GOBankingRates