Money Expert Laura Adams on the Magical $1 Million Retirement Savings Amount: Is It Enough?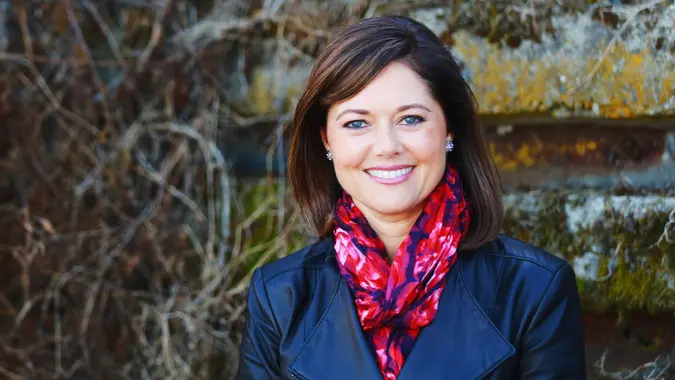 ©lauradadams.com
Can you retire on $1 million? According to a study conducted by Charles Schwab, $1.8 million is the average amount of savings Americans believe they'll need for retirement. 
However, as factors like increased longevity and inflation are taken into consideration, retirees need necessary retirement assets to ensure they're able to lead a desirable lifestyle. Is the "magic number" of $1 million still enough to fund your retirement or do you need more money? 
GOBankingRates spoke to money expert Laura D. Adams about how much retirement savings every American needs and what to do if you cannot save money for retirement.
How much money do you think every American should have in their retirement savings and why?
How much retirement savings you need depends on your Social Security benefits, pension income and any annuities you purchase. Plus, your retirement age, expected longevity and desired lifestyle significantly affect how much savings you'll need to last a lifetime. 
Assuming you have no retirement income other than your investments and believe you'll live for 30 years, having at least $1 million is a good goal. If you kept it growing in a balanced portfolio and withdrew 5% annually, you could take $50,000 in income. However, your annual income could increase if you delay retirement or qualify for Social Security retirement benefits.
Make Your Money Work Better for You
How should someone split their retirement investments among options like 401(k) plans, real estate and more?
Your top priority should be maxing out one or more tax-advantaged retirement plans, such as a 401(k), IRA or self-employed account, yearly. 
If you still have more to invest, purchasing investment property, cash value life insurance or alternative assets in a taxable brokerage could be great ways to diversify your retirement wealth.
What plans should someone make if they plan to retire on only Social Security?
Planning to live exclusively on Social Security retirement benefits is risky, as the average payment is about $1,800 a month. 
If you don't have a workplace pension and cannot save for retirement, you may be forced to live on significantly less in your old age or become financially dependent on family or friends. Relocating to a less expensive city, state or country could be an option for those with minimal income in retirement.
Jaime Catmull contributed to the reporting for this piece.
More From GOBankingRates