5 Ways Boomers Can Prevent Heirs from Wasting Their Inheritance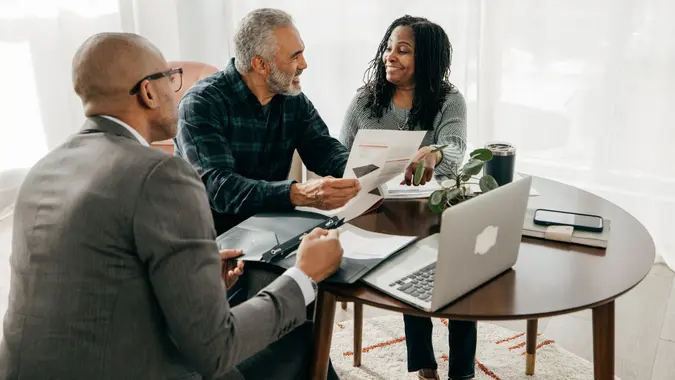 kate_sept2004 / iStock.com
Planning your estate plan for when the time comes can be challenging, especially if you have a significant amount of assets with beneficiaries who lack the financial responsibility to use it wisely.
35% of Americans don't think they are getting any inheritance and statistically, 50% of those who inherit generation wealth don't know where to start regarding management. But there are ways Boomers can prevent heirs from wasting their inheritance.
Consider Creating a Spendthrift Trust
A will provides instructions on how to distribute your assets once you have passed, while a trust is funded with your assets to be transferred by a trustee before or after you die, depending on the type of trust created. A trustee oversees the distribution of assets, including specific instructions for heirs accessing their inheritance. But one way to ensure your beneficiaries have limited access is to create a spendthrift trust.
A spendthrift trust has what's referred to as a spendthrift clause. A spendthrift clause is a provision in a trust that limits how much a beneficiary can have of their inheritance at once. This provision can also limit how often a beneficiary will receive the assets passed down.
Taylor Kovar, CFP CEO at Kovar Wealth Management & TheMoneyCouple.com, explains a spendthrift trust as a, "timed piggy bank, releasing funds during significant life moments. This ensures they benefit from the inheritance over time rather than all at once."
The people who can benefit most from this type of trust are:
Those under 25
A beneficiary with an addiction such as drug, gambling or alcohol
Someone who has a history of making poor financial choices
Those who are frequently married and then divorced
Are in trouble with the IRS or other government agencies
Make Your Money Work Better for You
Appoint a Trustee You Can Trust
As stated above, a trustee oversees the distribution of assets and can abide by specific rules you set forth when giving others their inheritance. But a trustee does more than that, and that's why it's essential to pick someone who will have your best interest at heart and is willing to take on this unique role.
Trustees have a fiduciary duty to act in your best interest when handling your estate. The duties of a trustee are locating the assets in your trust, keeping track of your assets and any liabilities, filing taxes for your trust, distributing assets to beneficiaries and, most importantly, protecting your assets.
A trustee should be financially responsible and can respectfully deal with your beneficiaries, even if their inheritance isn't working out as planned.
Incentivize Smart Choices or Milestones
Another way you can help your beneficiaries make the best financial decisions is to incentivize smart choices or life milestones. For example, you can distribute a specific amount of money when someone graduates from college or becomes a parent.
You can also incentivize them by rewarding them when they hit a specific retirement account balance or pay more if they pay down their debt. Making smarter choices that come with a bonus is a way to keep your heirs on their best behavior.
Meet With a Financial Adviser To Go Over an Investing Plan
Heirs blow through their inheritance because they don't know-how to handle a significant sum at once or their money in general.
Make Your Money Work Better for You
"Whenever a beneficiary comes into my office after inheriting money, they promise they're going to be the best financial adviser and protect their inheritance by only spending it wisely, then after two years, it's all gone," shares Patrick Simasko, elder law attorney and financial adviser at Simasko Law in Mount Clemens, Michigan.
Patrick goes onto to share that he saw a couple of years after their considerable inheritance to tell him they blew it but, "had the greatest Star Trek collectible set they bought from QVC."
Protect your beneficiaries and give them financial education to handle their part of your estate. Meet with a financial adviser who can explain the suitable investments to help their money last well into the future. An adviser can also help your heirs learn about essential money management and the different types of budgeting, checking and savings, and other financial terms they're unaware of.
Think of It as Prevention
If you're afraid of ruffling feathers that belong to your heirs, remember that you are doing this to protect yourself and them.
"If you think your beneficiaries will need a lot of help managing the money, you can restrict access to their entire lifetime," shares Simasko.
An addiction to drugs or alcohol, divorce, gambling, or being financially irresponsible can waste your lifetime of hard work.
"You need to protect your beneficiaries from themselves, and proper estate planning with a family trust agreement can help."
More From GOBankingRates
Make Your Money Work Better for You