10 Generous Financial Gifts (Other Than Cash) for Grads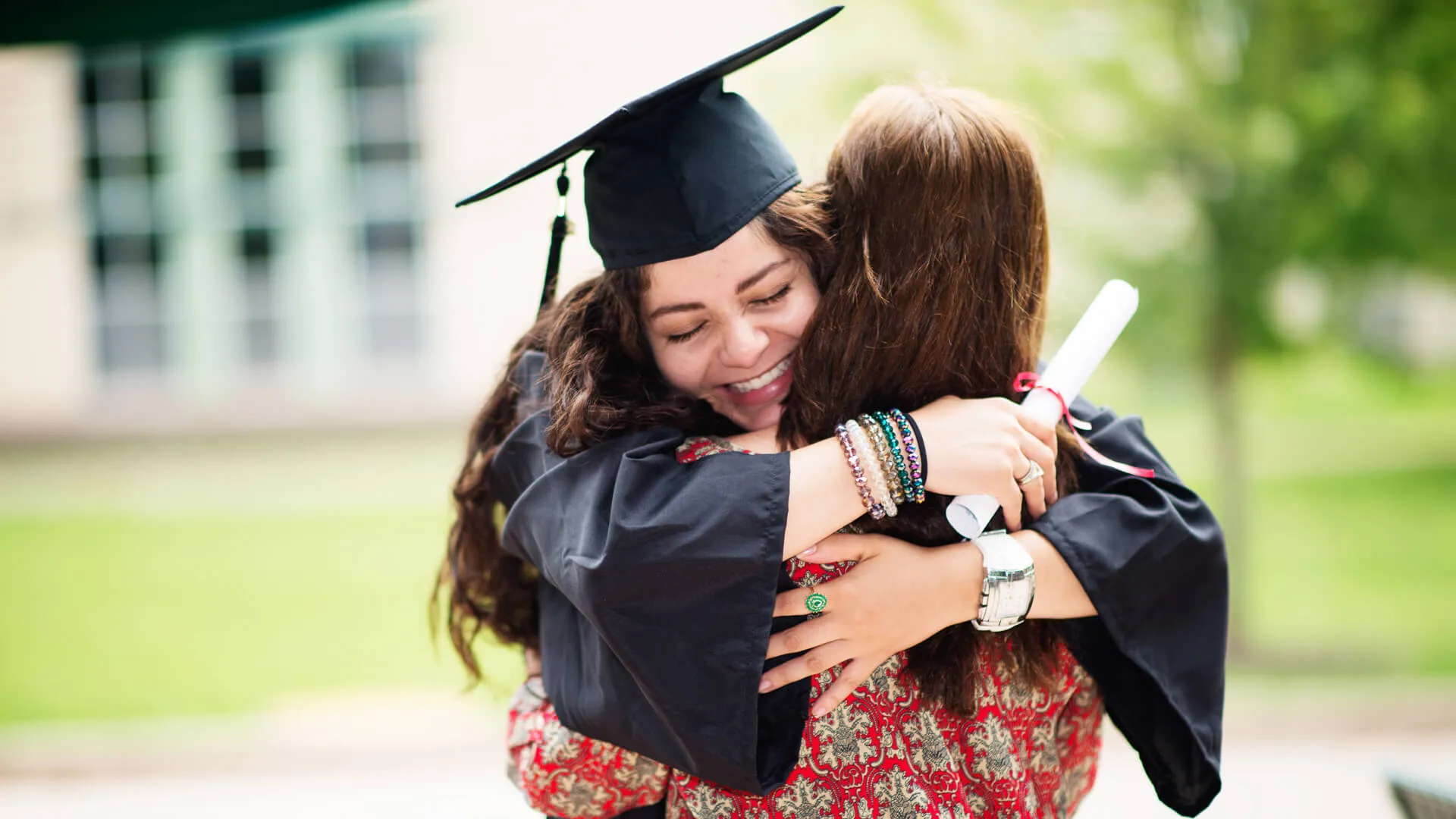 Graduation season has arrived and you want to give something different than a card with cash tucked inside. While you still want your gift to have a financial theme, you'd like it to be a little more unique.
The good news is, there's no shortage of financial gifts that aren't straight-up cash. Whether the recipient has just completed kindergarten or earned a graduate degree, there's plenty of options to fit any budget.
No matter what the age of the graduate, giving them a more structured financial gift — i.e., not cash that can be spent however they please — sets them up for success in their next chapter. You can't put a price on the value of getting someone started with good money habits, so gifts of this nature definitely keep on giving.
Need a little help coming up with the perfect non-cash graduation gift? Keep reading for ideas sure to impress the graduate on your list.
IRA Contribution
College graduates might be on the brink of opening a retirement account through their employer, but younger people — i.e., high school and elementary school graduates — are likely still years away from this, so give them a head start.
In most cases, a Roth IRA for Kids is a custodial IRA, meaning it will be managed by an adult until the child is old enough for the funds to be transferred to an IRA in their name, said Rita Assaf, VP Retirement and College Leadership, Fidelity Investments. She said anyone can contribute to a Roth IRA for Kids, as long as total payments for the year do not exceed the graduate's earned income for the year. In 2022, the maximum IRA contribution limit is $6,000.
"This account can be opened and managed by any adult — parent, grandparent, aunt, uncle, family friend — on behalf of a minor earning income," she said.
529 Plan Contribution
Ideal for younger graduates, contributing to their 529 plan — a tax-advantaged savings plan used for future education costs — can seriously add up by the time they use the funds.
"With a 529, savings can grow tax-deferred over time and be used tax-free to pay for tuition as well as a variety of higher-education-related expenses — tuition and fees, room and board, books and supplies, computers or even student loan repayment up to $10,000," Assaf said.
Once an account is opened, she said anyone can contribute to it.
A contribution to a 529 plan qualifies for the annual federal gift tax exclusion, according to Ameriprise Financial. For 2022, this is $16,000, so you would only pay taxes on an amount over this value.
Student Loan Payment
Many new grads are heavily burdened with student loans, so help them out by gifting them a payment.
"Offering additional assistance during the six-month grace period following graduation will help a new graduate save money on interest, leading to lower monthly payments or a quicker payout," said Alan Harder, a mortgage broker based in Vancouver, British Columbia.
If you don't want to give them cash to pay the loan themselves, several options are available.
"There's many gift cards like GiftofCollege.com that can be redeemed straight into a student loan account if you want to make sure the money goes toward loans," he said. "Alternatively, you might divide the donation into payments, making it easier for a recent graduate to manage student loan debt as part of their overall budget."
CD
"Set up a certificate of deposit in their name that can only be withdrawn after a certain period without penalties," said Dr. Bob Castaneda, program director for Walden University's School of Management. "This will help jump-start the process of building savings and earning interest over time."
You can put the entire gift in one CD or use a ladder strategy. The former might earn a higher interest rate, but breaking your gift down into several CDs with different terms — i.e., a ladder approach — will allow the recipient earlier access to some of the funds.
Gift Cards
They're always appreciated, but giving the graduate a gift card that will help them pay the bills is an especially thoughtful gift.
"Grocery certificates can help alleviate some of the initial living expenses of post-grad life," Castaneda said.
In addition to essentials, he suggested gift cards that will cover amenities to make their life easier and more comfortable — including those they might not be able to afford on their own.
"Streaming or subscription gift cards will help cover some of the fees for movie streaming apps, gym memberships or meal delivery services," Castaneda said.
Consultation With a Financial Advisor
New grads ready to enter the workforce — and those graduating with an advanced degree — are likely on the brink of earning more money than they ever have in the past. This causes many people to make poor financial decisions they later regret, so steer them toward the right path.
"Pay for a consultation with a professional financial advisor," Castaneda said. "This will help graduates to get on track with their savings goals at any stage in their careers."
Stock
It's never too early to start investing in the stock market.
"You can give a graduate a stock that you owned or buy a stock for them by transferring your stocks into their custodial brokerage account," Ben Reynolds, CEO and founder of Sure Dividend. "Gifting them stocks for graduation can be an excellent time, because they're still young [enough] to learn about investing and how investing early can increase their funds for retirement with compound interest."
Do note, you won't pay a gift tax liability unless the value of the stock exceeds $16,000.
Starter Emergency Fund
Recent college grads are about to enter the "real world," and chances are, they have little or no savings to fall back on. Help them build an emergency fund, so they won't have to take on credit card debt or ask for loans if they face an unexpected expense.
Generally speaking, experts recommend having three to six months of living expenses tucked aside in an emergency fund. You certainly don't need to give that much — unless you have the means and the desire — so choose an amount you're comfortable with to get them started.
Budgeting App Subscription
Upon graduation, many people have to learn to budget living expenses for the first time. Help make this easier by gifting an annual subscription to a budgeting app.
For example, popular personal finance apps YNAB and Goodbudget cost $98.99 per year and $70 per year, respectively.
Having budgeting tools conveniently available on their smartphone will make keeping track of their finances easy for the new grad. This is a great way for them to learn valuable budgeting lessons from the start.
US Savings Bond
A classic financial gift, U.S. savings bonds will never go out of style. Three options are available — Series EE bonds, electronic Series I bonds and paper Series I bonds.
EE bonds earn the same interest rate for up to 30 years — 0.10% for those purchased from May 2022-October 2022. The minimum purchase is $25 and the maximum is $10,000 per year for each Social Security Number.
Series I bonds have an annual interest rate based on a fixed rate and a semiannual inflation rate — currently 9.62% for bonds issued from May 2022-October 2022. Electronic bonds have a minimum purchase of $25 and a maximum purchase of $10,000 per calendar year. Paper bonds have a minimum purchase of $50 and a maximum purchase of $5,000 per calendar year.
More From GOBankingRates
Cynthia Measom contributed to the reporting for this article.