How Your 2021 Finances Will Look the Same (and Different) Compared to 2020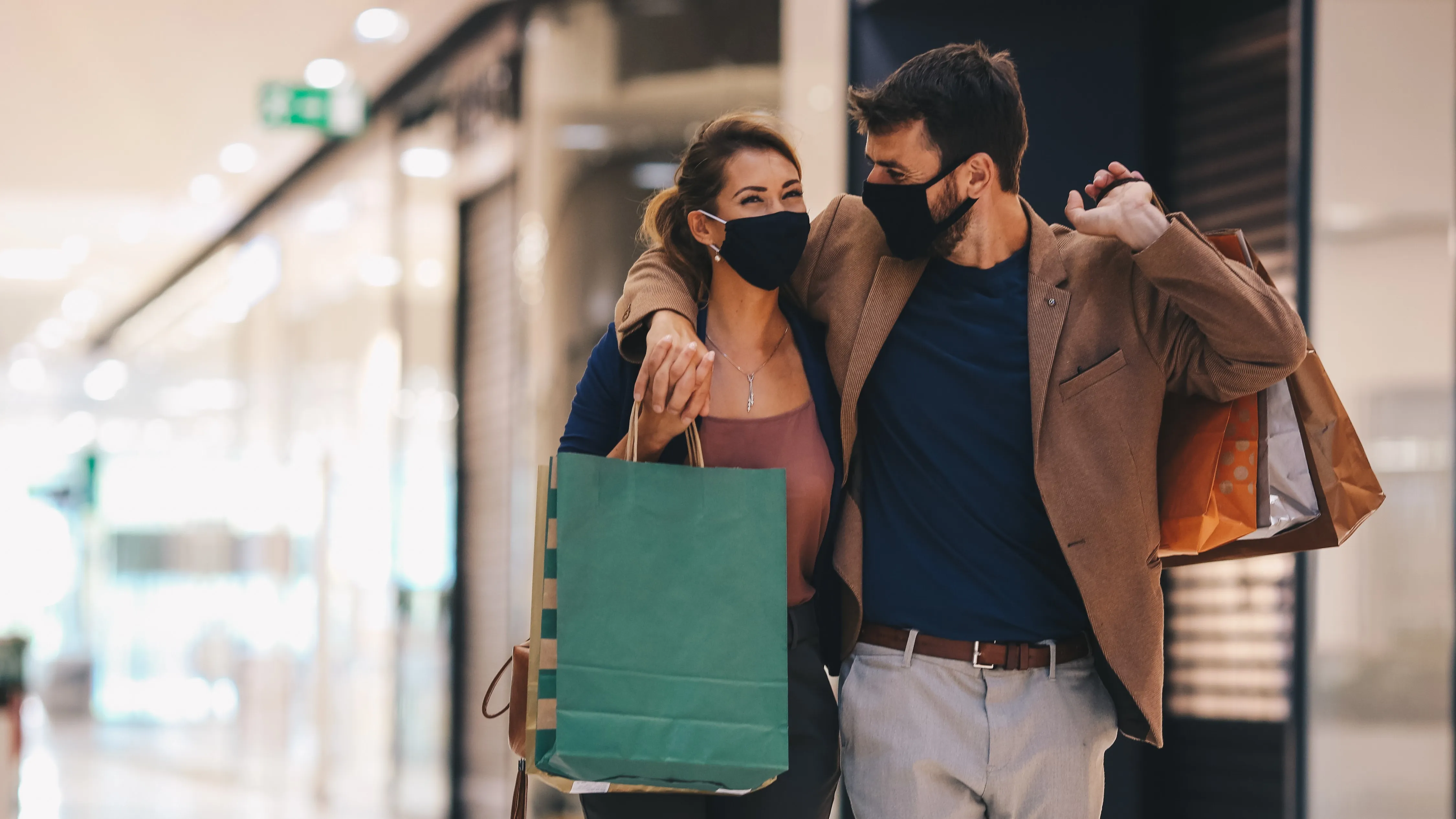 "Hindsight is 2020" is a phrase that has taken on new meaning at the beginning of 2021, as we look back at the catastrophic year in the rearview mirror. Sure, every new year might come with a sense of reinvigoration and renewed purpose, but this new year — that desire to turn a leaf and start the next, better chapter of our lives — is so tremendous, it's a cultural moment. There's been a parade of op-eds, comedy specials and emotional odes to 2020, all pronouncing the year dead and gone — at long last! 
Happily, it's true: 2020 is over, but the biggest calamity of 2020 (and arguably of the 21st century thus far) rages on. The COVID-19 pandemic is in its deadliest phase yet, with more than 77,000 Americans dying from the virus in the month of December. The total death toll in the U.S has surpassed 350,000. Projections from the University of Washington's Institute for Health Metrics and Evaluation show that another 150,000 Americans could die in the next month alone. This is all to say that COVID-19, a crisis that started in 2020, is still a crisis in 2021. We still make meals at home instead of going out to eat; we still juggle Zoom meetings while homeschooling our kids; and we still may feel anxious, depressed, and afraid in a way that we didn't before this all began.
How then, is 2021 really different from 2020? Our pocketbooks might be our best indicators. By looking at personal finance and spending trends in 2020 versus what we know or expect of 2021, we can see that a new year really has begun — at least in the financial sense. From grocery store price hikes to the hype and gripes on Wall Street, here's what 2021 is looking like in comparison to 2020. 
Last updated: Jan. 5, 2021
1. Food Shopping in 2020
In May of 2020, the Labor Department reported that prices of groceries in the U.S. surged 2.6% the previous April, making for the biggest one-month spike since February 1974.
Prices jumped across several food categories, including meats, poultry, eggs, cereal, canned tuna — to name but a few. It's likely that even without a surge in food prices, Americans would have spent more at the supermarket than in previous years. This is because the pandemic changed the way we shop, forcing us to not only shelter in place but to cook in place. From March 11-18, grocery sales were up 79% from the previous year, The New York Times reported. The surge died down once the lockdowns loosened up, but as pretty much any grocer will tell you, things have yet to go back to "normal" and we're still spending more on supermarket staples.
Food Shopping in 2021
If the pandemic continues to worsen and a national lockdown is imposed, we will likely see another surge in panic-buying at the supermarket. In any event, we already know that food prices will continue to rise. Due to the impact of the pandemic and the worsening effects of climate change, among other factors (such as the governmental use of corn to make ethanol), grocery store food price will see inflation between 1% and 2% in 2021.
2. Tax Filing in 2020 
Because of the pandemic, the deadline to file taxes was pushed from April 15 to July 15. The IRS also temporarily suspended liens and levies between April 1, 2020, and July 15, 2020, and installment agreements did not have to be paid out if due between April 1 and July 15, 2020. Also, under the July 15 extension, taxpayers had until then to contribute to a traditional IRA or HSA for 2019 — potentially bagging an extra tax deduction for the 2019 tax year. The deadline for filing and paying gift taxes and estate taxes was slid back to July 15, as was the deadline to provide requested additional information to support your application.
Perhaps most unusually of all, the IRS paid interest on tax refunds from tax returns filed by July 15, 2020, with the interest starting to accrue on April 15, 2020. The interest rate for the second quarter of 2020 is 5% per year, compounded daily, and is 3% per year for the third quarter of the year, compounded daily. Interest payments could be paid out via your annual refund or separately.
Tax Filing in 2021
Though the COVID-19 pandemic is still wreaking havoc on our nation — and vaccine distribution is taking longer than expected — Uncle Sam isn't looking likely to dole out tax filing deadline extensions this year. As of now, the traditional April 15 deadline is intact. If you feel that you cannot meet this deadline, it's advisable to ask for a six-month extension as soon as possible — though bear in mind that an extension won't reduce any debts owed, it will just give you some more time to come up with a plan of attack.
3. Entertainment in 2020 
Got Netflix? Got Hulu? In the year 2020, the list went on. Driven indoors by a deadly pandemic, consumers sought solace and entertainment from a smorgasbord of subscription-based services. A CompareCards survey found that 1 in 3 respondents splurged on a new online subscription as they sheltered at home to help stave the spread of the coronavirus. Consumers spent an average of $192.30 on these new subscription services. That's a lot of money when you consider that in September, 1 in 3 adults in the U.S had trouble paying for expenses, but on the other hand, it's paltry compared to the $3,050 consumers spent on entertainment in 2019.
Of course, subscription services likely didn't make up the whole pie of one's entertainment spending in 2020, but given our four-walled circumstances, it probably made up a good chunk of it.
Entertainment in 2021 
When can concerts be safely held again? When will movie theaters see a crowd on opening night? When can we go to the comedy club, the circus, the dance hall, the Super Bowl? The date for the great reopening has yet to be set, and so we are left with only speculations.
What's looking more concrete is the continued growth of our increasingly online behavior. Behemoth streaming platforms such as Netflix, Hulu, Disney+ and HBO Max will devour ad spend as publishers scramble to reach homebound audiences. Recognizing their powerful role in the decimated entertainment landscape, streaming platforms are churning out bigger and better content with ambitions to up their subscribers.
In December, Disney forecast that Disney+ would have 230 million to 260 million subscribers by 2024; as compared to their previous estimate of just 60 to 90 million subscribers. Clearly the pandemic and its effects caused Disney to dramatically reassess its projection.
4. Investing in 2020 
2020 was a rocky year for Wall Street that no expert strategists saw coming — even once the coronavirus pandemic was crashing through. One of the major takeaways of the year from an investing perspective was to ride out the storm and that this, too, shall pass.
It was a roaring time for tech stock — with  Apple, Netflix, Microsoft and Amazon all trading at, or near, record highs (again reflecting the indomitable surge of the subscription service model). 2020, particularly from the start of the pandemic on, was also a fortuitous year for the most soiled of the filthy rich: Between mid-March and late December, the U.S. gained 56 new billionaires. At the same time, or thereabouts, 26 million Americans went hungry.
Investing in 2021
This time last year, you likely would not have found biotech companies at the top of any must-watch stock lists, but that was before the pandemic was in full force. Now, with so many of our hopes for a return to something akin to normalcy perched on the shoulders of vaccine developers, pharmaceutical firms are rising stars — but some financial advisors warn not to jump on this bandwagon; if only because, as Allan Roth, founder of financial advisory firm Wealth Logic told NBC News in early December, "a lot could go wrong." 
Other hot trends that are safer bets for investors are in the sectors of green energy, healthcare innovation and industrial shipping, according to Forbes, which also warned against betting on home gym companies and work-from-home companies which might have enjoyed overinvestment in 2020 and are now bound to slide.
5. COVID Relief in 2020
Exactly when the pandemic started is still under heated debate; less controversial is when it shut down the world because of it — that happened in mid-March of 2020. The economic blowback was almost instantaneous.  The need for federal aid was overwhelming, and fortunately, it arrived on March 27 in the form of the CARES Act — a $2 trillion package that proffered enhanced unemployment insurance and a direct stimulus payment averaging $1,200 for qualifying Americans, among other benefits.
The CARES Act was set to expire at the end of 2020, and as the clock ticked toward termination, some states took matters into their own hands by passing their own COVID-19 relief bills. Finally, after weeks of stonewalling, Trump signed the second stimulus bill into law on Dec. 27, freeing $908 billion in aid into the economy.
COVID Relief in 2021
With the new stimulus bill, Americans can expect the following: another direct stimulus payment, $300 weekly unemployment checks, an eviction ban and some help for small businesses.
The country is in a sort of political limbo in these final weeks before the Biden administration takes over, but once Biden is in office Americans will likely see a more aggressive response to COVID-19 than they did under Trump, who infamously downplayed the virus and balked at the efficacy of masks in preventing the spread. Biden also seems to be more serious about delivering fiscal relief. He's committed to paid emergency leave, food relief, increased federal medical assistance percentage (FMAP) for the state-administered Medicaid program, support for children engaged in remote learning and more. Biden will also push for a third stimulus check, but don't place your bets on that just yet — as just how much he can do there depends on Congress.
More From GOBankingRates