The 10 Most Common Job Interview Questions — and How To Answer Them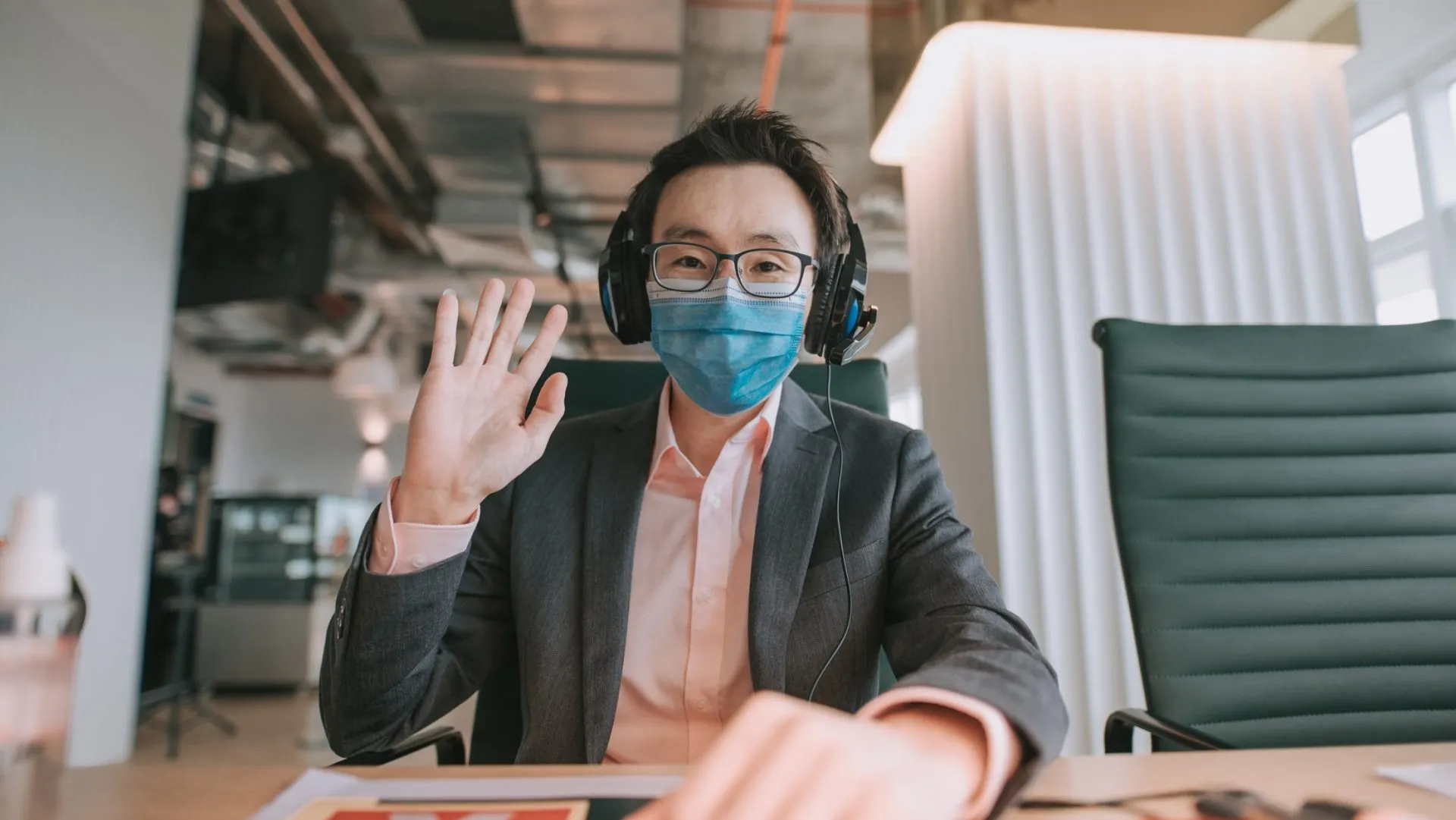 Job interviews can be nervewracking, but going in with a sense of what you may be asked — and having a plan for how to answer these questions — can help you feel a little more at ease when the big day rolls around. Although you will certainly be asked some questions particular to the role you are applying for, there are also some general questions you can expect to be asked no matter what job you're applying for.
Read: 
Zety, a resume builder and a career blog, asked over 500 hiring professionals what questions they typically ask during a job interview and found the top 10 most common interview questions. And then we asked a career expert how to best answer them. Start prepping your responses now.
Last updated: April 28, 2021
Tell Me About Yourself
Ah, the dreaded open-ended interview question. Knowing how to answer this question — although common — can be tricky. How far back in your career trajectory should you go? Is it OK to talk about your nonprofessional background too? According to Jacques Buffett, a career expert with Zety, the answer to that latter question is no.
"Don't launch into a description of your personal life and interests," he said. "The interviewer isn't interested in your love of Instagrammable holiday locations or your weekend activities. They want to know about you in a professional context in your own words — not in a formulaic resume format, but to prove you can demonstrate why you're a strong candidate. They'll be looking at your communication skills and your ability to present yourself in a professional context."
Buffett recommends taking a "present-past-future" approach to answering this question.
"Start with the present, talking about your current job — what it entails, and throw in a nice juicy accomplishment you've achieved," he said. "Then, touch on the past, mentioning how your career got you to that position and adding in other relevant skills and experience from previous jobs. Lastly, segue to the future, explaining why you want this role and why you're a great fit for it."
Tips: 
Make Your Money Work Better for You
Tell Me About a Challenge or Conflict You Faced at Work
"The interviewer doesn't want to hear you complain about a difficult situation, so don't use this as an opportunity to vent past frustrations," Buffett said. "They're looking for clues about your behavior, interpersonal skills and conflict management abilities."
So, how should you answer?
"First, use a specific example or scenario to demonstrate the challenge," Buffett said. "Then, talk about what you did to either overcome the situation or mitigate the problems caused by it."
When answering, be sure not to place the blame on others, and don't use an example where you were the cause of the conflict.
"Stick to the facts, keep it positive and business-like, and show a positive outcome and how you contributed to it," Buffett said.
If You Go Back: 
What Are Your Greatest Strengths?
Although it can feel uncomfortable to talk about yourself in this way, you can take some of the feelings of awkwardness away by knowing in advance how you will answer this question.
"Prepare a list of your strengths, focusing on transferable skills, personal traits and hard skills that demonstrate proficiency for the role and industry," Buffett said.
Keep this answer to three to five skills that really speak to the job you are applying for.
"Explain each skill showing a real example from your working life — and preferably an accomplishment too — and you'll be set," Buffett said.
Options: 
Make Your Money Work Better for You
How Did You Hear About This Position?
Although this question is ostensibly about how you came across the job opening, the interviewer actually wants to hear why you applied for the job.
"Don't just say, 'I saw it on LinkedIn and clicked the apply button,'" Buffett said. "Explain the 'how,' then explore the 'why' — what attracted you to the role and organization. That way you'll demonstrate passion and commitment."
Check Out:
What Are Your Greatest Weaknesses?
You might hate this question, but you need a game plan for how to answer it.
"You need to demonstrate self-awareness with the ability to address your weakness," Buffett said. "That approach frames the 'weakness' with strength."
Buffett gives the following example: "I've struggled with confidence in the past but it's something I'm committed to improving. I've made it a habit to note my successes at work and the positive feedback I've received so I can see exactly why I should be confident about my abilities. I've also made it an aim to make at least one contribution or suggestion to team meetings and discussions. By consciously making an effort to contribute rather than fade into the background, I've helped to remove those barriers caused by a lack of confidence. It's a tough one to conquer but I'm definitely improving."
"A response like that shows real self-awareness and commitment to self-improvement — a solid answer to this most daunting question," he said.
Options:
Tell Me About a Time You Demonstrated Leadership Skills
Even if you've never been a manager, you should still be able to answer this question.
"Any situation where you took the time to guide and organize others to achieve an outcome can be framed in terms of leadership," Buffett said.
He recommends using the STAR formula to answer this question:
"Situation: Briefly explain the scenario you're covering, and as a bonus, show that it demonstrates skills needed for the job.
Task: Describe the task at hand and what your responsibility was.
Action: Describe the actions you took, ensuring these actions were directly related to your leadership of the task.
Result: Explain the outcome. Aim for this to be quantifiable — numbers are powerful. E.g. 'My team won a contract worth $100,000.'"
See:
Make Your Money Work Better for You
Why Are You Leaving Your Current Position?
"It's definitely one of those questions that can leave you tongue-tied, so have your reasons clearly thought out beforehand," Buffett said. "The key is to be brief and avoid being negative."
Even if you are leaving your current job because you hate it and you're bored every day, there's a way to frame this that doesn't sound like you're just complaining.
"Reframe it to something like, 'I'm leaving my job because although my current role has taught me a lot, I want to develop my career with an opportunity that challenges me more and helps me to further grow my professional abilities,'" Buffett said. "That explains it perfectly and concisely, and keeps it positive."
Be Aware:
Tell Me About a Time You Made a Mistake
Don't let this question trip you up. The interviewer is less interested in the mistake you made than how you dealt with it and what you learned from it.
"What you need to do is explain the situation, and talk about your actions and what you did to resolve your mistake," Buffett said. "Then explain the results and the outcome. Aim for a situation where you were able to fix the mistake and get a positive outcome. Finally, discuss what you've learned and how you've applied these lessons moving forward to grow as a professional."
See:
What Type of Work Environment Do You Prefer?
"Unless you're already intimately familiar with the company and the role, it's best to stick to fairly even-handed responses to this question," Buffett said. "Emphasize your flexibility and adaptability to different environments. For example, if you don't like open-plan offices, don't sound off about this because you just might be working in such an environment, and you don't really want to lose the job because of a mild dislike of office layouts. By the same token, though, if there are office environments you genuinely can't work in, then don't lie and say you can handle them."
Check Out:
Make Your Money Work Better for You
How Would Your Boss and Co-Workers Describe You?
This is similar to the "greatest strengths" question, but it gives you the opportunity to frame your strengths from a different perspective. (And if your boss or co-workers would say anything negative, definitely leave these details out.)
"You could discuss some positive feedback you received in a recent performance review," Buffett said. "It's a very direct and effective way to answer what your boss says about you. Or, you could frame your answer in terms of positive traits and skills, e.g., 'My coworkers would describe me as reliable because I always deliver what I promise and never let them down when we're completing work as a team.' Use this question to your advantage and treat it as the positive opportunity it is."
More From GOBankingRates