How To Approach Your Job Hunt After a Long Stretch of Unemployment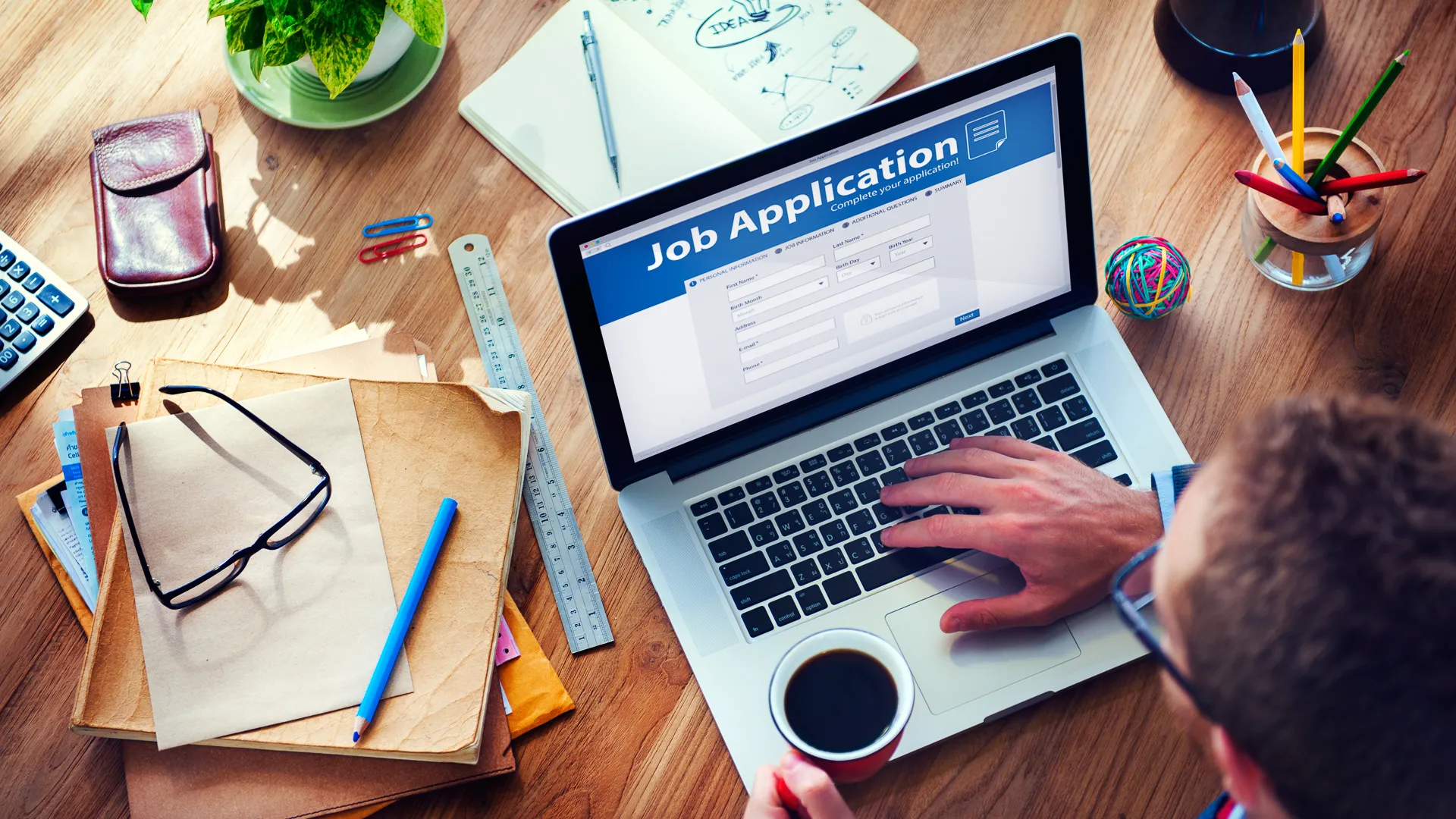 During the initial months of the coronavirus pandemic, 22 million American workers lost their jobs — and many have yet to get them back, CNBC reported. As of December, it was estimated that about 1 in 3 full-time workers has been out of work for six months or longer.
If you're in this boat, you may be feeling hopeless — you might not know how to get back into the job market or how to explain a prolonged period of unemployment if you make it to an interview. But because this is such a common situation right now, you shouldn't feel so discouraged. Here are a few things career experts say you should do to smartly approach your job hunt in 2021.
Last updated: Jan. 18, 2021
Utilize Your Extended Network
You may only be able to network virtually right now, but it's still an effective way to help you land a job in the current landscape.
"Networking is very important in the job search," said Rachel Raymond, an executive resume writer at RVP Career Services. "Research shows that only about 10% of jobs are found through online job boards, which means 90% are filled internally, through referrals and/or via networking. I recommend my clients spend no more than 20% of their time looking for jobs posted online. Eighty percent of their job search should be boosting their presence on LinkedIn, connecting with companies they're interested in, researching companies they want to work for, and making on- and off-line connections with industry and company leaders."
Make Your Money Work Better for You
Don't Stress Too Much About Your Gap in Employment
The pandemic has made unemployment extremely common, so recruiters are more likely to be unfazed by it.
"There is a general acceptance of some period of unemployment because of these unexpected global events," Raymond said. "A three- to six-month employment gap is OK. Be honest about the dates on your resume and LinkedIn profile, maybe address the reasoning of your employment gap in your cover letter and be ready to answer questions about it during an interview. Recruiter eyebrows raise when there is an employment gap that extends beyond a year, in which case, some further explanation in the resume may be needed."
Have a Good Answer for What You Did With Your Time Out of Work
"The biggest thing candidates need to highlight when the question [about a gap in employment] arises is what they did with their time," said Kelly Virginia Phelan, PhD, career strategist and founder of Winning Six Second Resumes. "The best thing for job seekers to do is to showcase how they are different from others on the job market. What did the job candidate do during lockdown? Binge Netflix? Or take some [online courses]? There is always the opportunity to volunteer, even virtually, to enhance one's skills. Ideally, if a job candidate spent their time thoughtfully growing their skillset, employers will appreciate the unemployment time as having been useful in the long-run."
Make Your Money Work Better for You
Connect the Dots Between Your Former Roles and the One You're Applying To
Although you may need to explain your unemployment to a prospective employer, you shouldn't make that the focus of your application or job interview.
"Focus on the experience, skills and value you will deliver to your future employer," said Kyle Elliott, career coach and founder of CaffeinatedKyle.com. "Effectively attract the attention of recruiters and hiring managers by connecting the dots between your past accomplishments and the role you are applying to."
This means emphasizing transferrable skills, especially if you are looking to switch roles or industries.
Be Prepared for Virtual Interviews
If you've been out of the job search game for a while, you may not be super comfortable being interviewed virtually. This is a skill you should brush up on as many interviews will be done via video rather than in-person.
"Have your interview space ready, test out the lighting for the time of your interview, make sure your internet speed is fast, and remember to look in the camera and smile," Raymond said.
Make Sure Your Online Presence Is Professional and Accurate
"With less (or no) opportunity for a hiring manager to meet or get to know you in person, they may dig more deeply into your online footprint," said Denise Kaigler, career coach and founder of MDK Brand Management. "Make sure your social media profiles are up-to-date and consistent."
This means any employment information should be accurate across platforms, like your LinkedIn and an online portfolio. You should also ensure that your personal social media accounts present you in the best light.
Be Willing To Accept Temporary or Part-Time Work
"While pursuing employment might seem daunting, accepting temporary and part-time work is a great way to keep gaining valuable experience," said Rich Oakes, president at GigSmart. "This is a great stepping stone to a full-time career. Oftentimes temporary opportunities can lead to full-time employment."
Make Your Money Work Better for You
Don't Limit Your Search to Local Companies
Many companies have gone fully remote, so you no longer need to live by an office to apply.
"Some jobseekers see this wide net recruiting method as competition, but the jobseekers that will prove successful are those that view it as an opportunity," said Larry Jacobson, global head of talent acquisition at SimpliSafe. "No longer are they restricted to their city or state. Now, they can go forth and apply to that dream job that may have previously been inaccessible."
More From GOBankingRates