TikTok CEO Resigns — Learn How To Avoid the Mistakes of These Ousted Leaders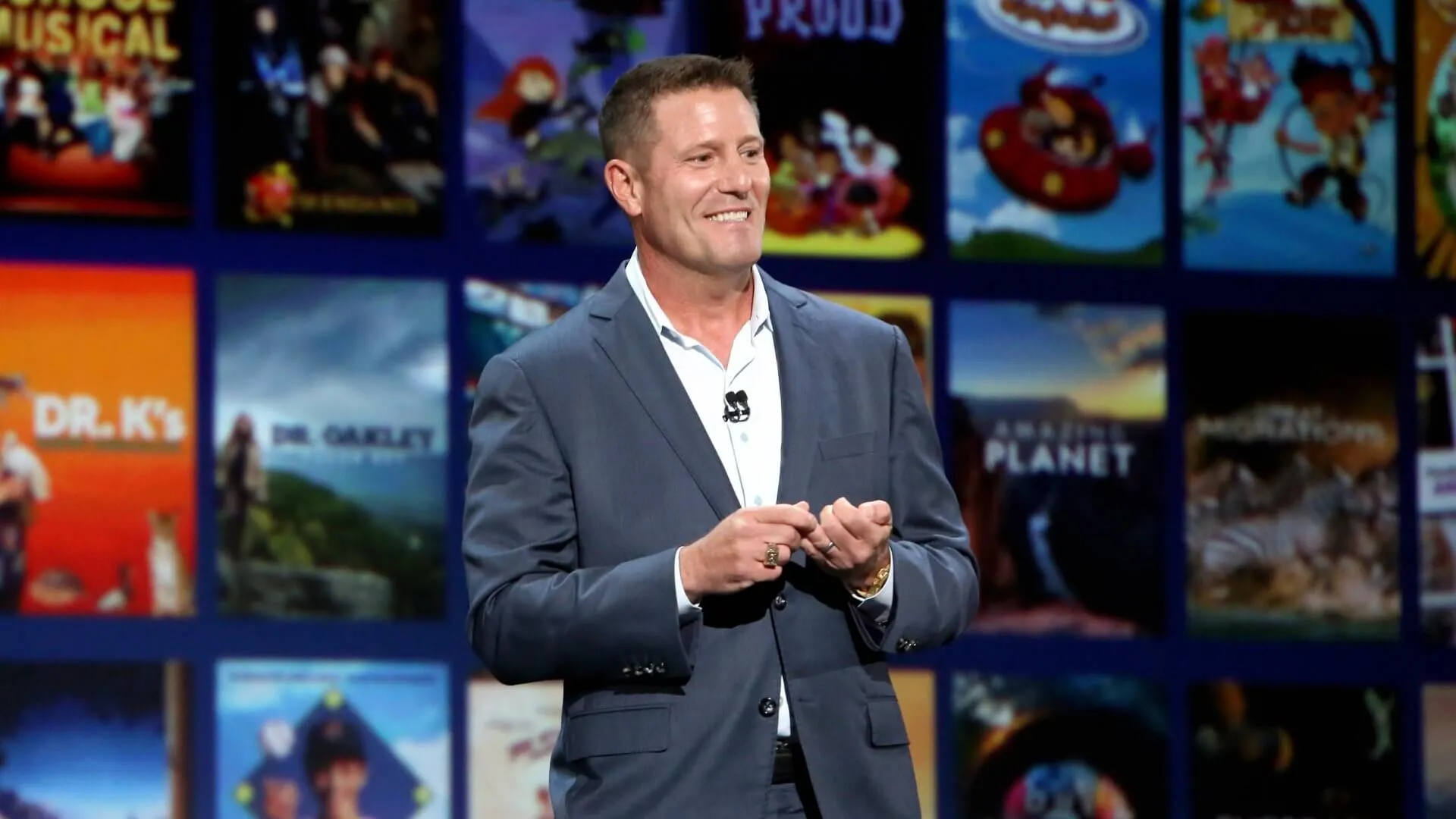 Just months after becoming CEO of TikTok, Kevin Mayer has stepped down from his role at the top of the popular Chinese-owned video-sharing app, Financial Times reported. TikTok is currently facing a possible U.S. ban under an executive order from President Donald Trump for allegedly sharing U.S. user data with Chinese authorities.
"In recent weeks, as the political environment has sharply changed, I have done significant reflection on what the corporate structural changes will require, and what it means for the global role I signed up for," Mayer wrote in a letter to employees, according to Financial Times. "Against this backdrop, and as we expect to reach a resolution very soon, it is with a heavy heart that I wanted to let you all know that I have decided to leave the company."
Although Mayer left of his own accord, some chief executives have been unwillingly shown the door. Read about these high-profile CEOs who were famously ousted from their jobs and what learnings the rest of us can apply from their experiences.
Last updated: Aug. 28, 2020
Andrew Mason
Company: Groupon
Reason for Expulsion: Underperformance
Lesson: There's only so much job security that comes with founding a company.
Andrew Mason was the talk of Wall Street as the company he founded — Groupon — was en route to a massive IPO. However, Mason's issues as a leader were on display well before the company went public in 2011. A profane memo from Mason was leaked to the press during the company's pre-IPO quiet period — a no-no for the Securities and Exchange Commission — and the company's accounting practices were raising serious questions after the company invented a metric to make Groupon look more profitable than it actually was.
And if that wasn't enough, Mason failed in what some view as the only real job of a CEO: increase (or at least maintain) share value. The day before his firing, the stock lost a quarter of its total value in just 6 1/2 hours — bringing the total decline under Mason to 77%.
Make Your Money Work Better for You
Mike Lazaridis
Company: Blackberry nee Research in Motion
Reason for Expulsion: Loss of market share
Lesson: Innovate or die.
It's easy to forget that somewhere between the sleek smartphones we use today and the bricks stockbrokers were carrying around in the 1980s was the Blackberry. It received email, surfed the web and had a keyboard — all of which used to be a really big deal. And in 2000, you had to pay $500 to purchase one — which also used to be a big deal. Mike Lazaridis, who had co-founded the company in 1985, was the CEO of a tech company that appeared to be cornering the market on a new generation of mobile devices.
All of that effectively ended in June 2007 when the iPhone hit stores in the U.S. Turns out there's an old rule of thumb in business: When another company releases a version of your product that's superior in almost every way, it can hurt sales. Lazardis had to step down as CEO in 2012 and would leave the board entirely a year later.
Steve Jobs
Company: Apple
Reason for Expulsion: Underperformance, personal tensions
Lesson: Your bosses don't always know what they're doing.
From Mike Lazaridis, we go to the man who effectively signed his death warrant. However, it's worth noting that before Steve Jobs was annihilating the rest of the cellphone market, he was getting fired by the company he founded with Steve Wozniak.
Neither Jobs nor Wozniak instilled enough confidence in their investors to get the CEO job in Apple's early days, so Jobs had recruited PepsiCo CEO John Sculley in 1983. By 1985, though, Apple was getting a reputation for making incredible computers that didn't sell. And Jobs was getting a reputation for being difficult to work for. Jobs wanted the top job and confronted the board, only to have them side with Sculley and fire him (though Sculley continued to claim Jobs quit). By 1997, Jobs was back at Apple and in the CEO role, launching the trajectory that would make Apple the most valuable company in the world
Make Your Money Work Better for You
Steve Wynn
Company: Wynn Resorts
Reason for Expulsion: Sexual harassment and assault
Lesson: Some behavior is inexcusable, no matter what.
Although Steve Jobs is an example of how it's sometimes worth tolerating questionable behavior for exceptional performance, another Steve clearly demonstrates why that's not always true. Especially when the behavior in question is reportedly decades of sexual harassment.
Steve Wynn's company is named after him. In fact, his last name is also the stock's ticker symbol. However, when allegations of a long history of gravely mistreating female employees became public in January 2018, Wynn was forced out of his CEO role at his namesake company.
Travis Kalanick
Company: Uber
Reason for Expulsion: Toxic culture
Lesson: No level of success excuses failing to take care of your people.
Speaking of successful executives upended by massive HR failures, former Uber CEO Travis Kalanick is sharing this ride, too. He managed to grow his startup into a company worth over $60 billion in less than a decade, so it was clearly curious that a collection of his largest investors delivered a letter to him insisting he resign in 2017.
Why would people — who Kalanick made billions of dollars for — want to push him out? That would be the PR nightmare that revealed a toxic, uber-masculine culture at Uber that had led to executives playing fast and loose with regulators and turning a blind eye to rampant sexual harassment accusations and assault charges.
Make Your Money Work Better for You
Jeff Immelt
Company: General Electric
Reason for Expulsion: Underperformance
Lesson: The bigger they are, the harder they fall.
Companies have always come and gone from the Dow Jones Industrial Average, but since 1907, there had been one constant: General Electric. Until June 2018, that is. That was when the Dow finally ditched GE after the company shed about two-thirds of its stock value in two years. That included a 55% loss in 2017, a year that saw the Dow index gain 15% despite GE hanging on it like an anchor.
That massive decline came under CEO Jeff Immelt, the man who took over for the legendary Jack Welch in 2001. Immelt tried to remake the company after the financial crisis, but he simply couldn't create a turnaround in the stock price, which fell around 30% from when he took over to when he announced his exit in June of last year.
Marissa Mayer
Company: Yahoo
Reason for Expulsion: Underperformance
Lesson: There's no working around a faulty product.
It's worth noting that at least three other former Yahoo CEOs could easily have made this list. Co-founder Jerry Yang turned down an acquisition offer from Microsoft in 2008 that was almost ten times the $4.5 billion it eventually sold to Verizon for, Scott Thompson lied on his resume, and Carol Bartz simply couldn't generate enough growth to buy her more than two years on the job.
So, whatever criticism you want to level at Marissa Mayer — and there's plenty that would stick — it should be noted that Yahoo was broken well before she bought it — or rather before it bought her.
Make Your Money Work Better for You
Elizabeth Holmes
Company: Theranos
Reason for Expulsion: Massive fraud
Lesson: Don't commit massive fraud.
See also: Ken Lay and Jeff Skilling of Enron circa 2001. This one is really pretty simple. Holmes rose to fame after the blood test her company developed was purported to be able to perform a series of tests with a single droplet of blood, potentially disrupting the $75 billion blood-testing industry. The company's valuation quickly ballooned to $10 billion and Holmes' personal net worth reached $4.5 billion.
Unfortunately for Holmes — not to mention her investors — the test had major inaccuracies in its results, even if Holmes had been telling a different story to the media. After the fraud was exposed by The Wall Street Journal, the SEC cited Holmes as being guilty of "massive fraud" and banned her from holding an officer position at a public company for a decade.
Dov Charney
Company: American Apparel
Reason for Expulsion: Sexual harassment, toxic culture
Lesson: A surplus of vision doesn't excuse a deficit in morality.
Dov Charney was, in many ways, a classic all-American success story. He started making silk-screened T-shirts while he was still in boarding school in Connecticut, moved to Los Angeles in 1997 and founded a company that quickly captured the public imagination, both through its take on fashion and because it was making its clothes in the U.S. and paying workers industry-leading wages.
Unfortunately, in many other more important ways, Charney was neither classic nor all-American. In fact, he was more in the mold of Steve Wynn or Travis Kalanick, most notably in the laundry list of sexual misconduct accusations surrounding him. Charney would ultimately be surprised by his board and fired as CEO after an internal investigation.
Make Your Money Work Better for You
Ron Johnson
Company: J.C. Penney Co.
Reason for Expulsion: Underperformance
Lesson: Business models are not one size fits all.
Ron Johnson was already famous within the retail industry when J.C. Penney Co. hired him as its CEO in 2011. Johnson had previously worked at Apple where he spearheaded the company's bold step into retail with the Apple Store. J.C. Penney Co. was hoping that Johnson could bring some of that magic to an aging retailer with what appeared to be an outdated business model.
The only issue was that nothing about the shopping experience that loyal J.C. Penney Co. customers liked resembled any part of the experience that had made the Apple Store such a success. Johnson's efforts to change the traditional retail store didn't attract crossovers from his Apple Store clientele and upset Penney's core customers. The disaster ended when Johnson was fired less than 18 months into his new gig and former CEO Myron Ullman returned to right the ship.
More From GOBankingRates
Gabrielle Olya contributed to the reporting for this article.

BEFORE YOU GO
See Today's Best
Banking Offers