Do Fewer Work Hours Make More Productive Employees?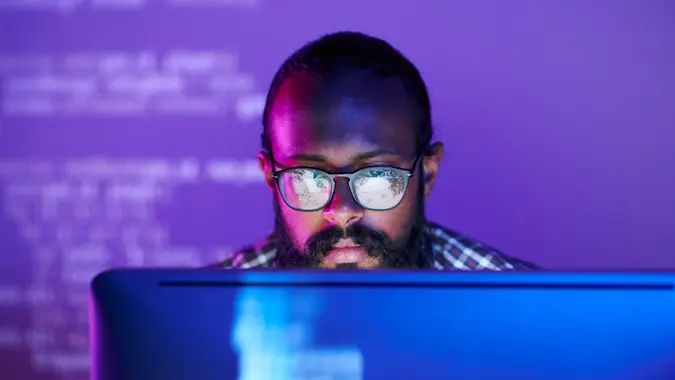 DragonImages / Getty Images/iStockphoto
Forty hours has become the standard length of the American workweek, but this may not actually be optimal for employee productivity.
In-Demand: The World's Most In-Demand Jobs That Don't Require a Degree
Find Out: How To Protect Yourself When You Return to Your Office
Anders Ericsson, Ph.D., formerly a professor of psychology at Florida State University, told Healthline that the idea that longer work hours lead to greater productivity is a fallacy. According to his research on work that requires a lot of skill — such as the work performed by musicians and athletes — individuals only have a limited amount of concentration time. After working for four to five hours, these skilled workers produced diminishing returns. Furthermore, longer working hours can actually decrease productivity because it can lead to burnout.
"People push themselves to the point where they will have problems," Ericsson told Healthline. "They may not be able to recoup."
Learn: The Top Company Hiring Now in Each State
A Look at the Evidence
Several companies, particularly abroad, have shortened work hours, and serve as proof that fewer work hours can actually increase productivity.
CocoDoc in Singapore
CocoDoc.com, creators of a PDF editor tool, has seen increased productivity among its employees after reducing work hours.
"We reduced the number of working hours once we decided to go with a flexible working model, with a four-day workweek instead of five," said Alina Clark, the company's co-founder. "I tend to agree with the idea that employees are more productive when they work fewer hours. Cutting down on the number of hours employees spend on the job tends to work counterintuitively. It makes the employees work smarter within the reduced hours. It also reduces the notion that 'being busy' or spending longer hours translates into better results. Having a better work-life balance translates into better job satisfaction and higher productivity levels for our employees."
Make Your Money Work Better for You
Retire Early: 30 Best Jobs If You Want To Retire Early
Perpetual Guardian in New Zealand
In 2018, Perpetual Guardian, a New Zealand firm that manages trusts, wills and estates, let its employees work four days a week while being paid for five as part of an experiment. The firm concluded that the change boosted productivity among its 240 employees, so much so that it planned to make the change permanent, The New York Times reported.
Workers said that working fewer hours motivated them to find ways of increasing their productivity while in the office. For example, they shortened meetings from two hours to 30 minutes and created clear ways to signal to their colleagues that they needed time to work without distraction.
"They worked out where they were wasting time and worked smarter, not harder," Jarrod Haar, a human resources professor at Auckland University of Technology, told The New York Times.
Read More: The Top Company Hiring Now in Each State
Microsoft Japan
In 2019, Microsoft Japan ran a Work Life Choice Challenge summer experiment that entailed giving employees Fridays off in August, BBC reported. Staff members were still given their full pay while working fewer hours. The experiment paid off — sales were boosted by 40%.
Make Your Money Work Better for You
More From GOBankingRates
Last updated: Aug. 26, 2021
Make Your Money Work Better for You